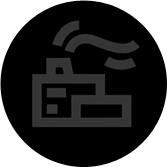 Safety Practices
---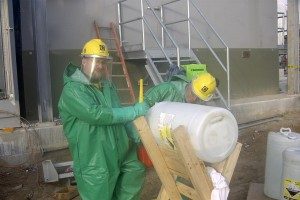 At Commonwealth Electric of the Midwest, safety is held in the highest regard and priority.  Our team is never on site, without being properly equipped and practicing the highest safety standards.  In addition, we go above and beyond when it comes to the initial and continued assessment of project locations to ensure that safety is adhered to and adjusted for each and every location.
We're proud to have been awarded for the seventh consecutive year, an award for our training and education efforts in safety through our insurance carrier.  Our accident rates are far below the national average, for electrical contractors.  Part of our yearly training efforts include 70E Arc Flash electrician training, in accordance with NFPA 70E OSHA regulations.
Our safety begins with top management commitment that filters down through all employees.  Our commitment to excellence includes our total commitment to work site safety.  All employees are empowered to stop work due to unsafe acts or conditions.  No job is too big, or too important that it can't be done in a safe manner.
Corporate Safety Director and entire safety team to support our customers, field staff, and projects.
Routine and continual training provided in First Aid, CPR
OSHA and MSHA training
70E Arc Flash training
Fall and Rescue Training
Training for bucket truck and high installation work.
In good standing with ISNetworld, PIC's and Browz