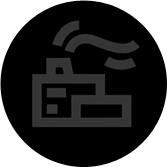 Building Information Modeling (BIM)
---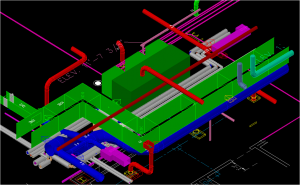 Commonwealth Electric of the Midwest has a team of Engineers and Technicians that can design, layout and map your project.  Our use of advanced BIM (Building Information Modeling) software allows us to "see" the project before we ever begin the electrical construction installation.
We coordinate with other trades to avoid  "clashes" in the field, and to better plan and lay out the work.  Change orders are reduced, and owners are able to view changes and see models of the entire project during concept and planning stages.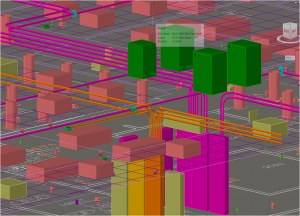 BIM produces delivery of construction services, "done right the first time", and with much improved cost efficiencies.
Let our team show you how we can utilize this technology on your project to insure a well planned, monitored, and cost effective project.