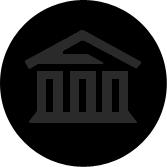 Institutional
---
The fast-tracking process, employed by Commonwealth Electric of the Midwest for such repetitive-pattern installations as hospitals and schools, allows for the initiation of actual construction work before building designs are finalized. The time-saving benefits of fast-tracking have proven particularly valuable to developers working within tight completion schedules. Let us know how we can serve your next Institutional project.
Some of our more recent and prominent institutional projects include: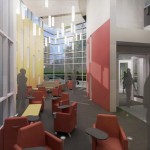 -UNO Roskens Hall remodel project. The renovation includes five of the six building floors and approximately 83,770 square feet. The only part of the building not included is the basement.
-Commonwealth Electric Company of Omaha also completed a contract with MCL Construction for a three story medical office building (MOB) and basement parking garage that adjoins the new Methodist Women's  Hospital at 192nd and West Dodge Road. Methodist Women's 38 acre campus now includes this 192,000 sf, state of the art facility that will provide medical support and acute services for the main hospital.
-Commonwealth Electric of Tucson worked with REC Solar on a design build project to install carport mounted photo voltaic arrays at the Southern Arizona VA Health Care System in Tucson. The installation will encompass seven different sites on the hospital campus and will provide 2.9 MW of electrical generating capacity.
Commonwealth Electric-Omaha is on site at Iowa Western Community College (IWCC) in Council Bluffs, IA as the Prime Contractor for their Security Management Project. There are currently 5 campuses that make up the IWCC campus. The Omaha security team is providing each...
read more
Morrison Life Sciences Center Commonwealth Electric is proud to have been part of the team on the addition to the UNL Morrison Life Science Research Center.  The existing 68,000 sq ft facility was built in 2008 and the 26,000 sq ft addition provided a home for the NE...
read more