Commonwealth is proud to present one of our Premier projects, First National Bank Tower.
The Omaha, NE location Commonwealth Electric Company of the Midwest (CECM) has completed the construction of the 200,000 square foot Baxter Hockey Arena for The University of Nebraska Omaha. The arena has been designed to be easly converted for other sporting events,...
read more
Commonwealth Electric is partnered with Kiewit and HDR to build the new Conservatory Building. The new 20,000 SF conservatory building will include unique plant life, walking pathways with lighting, and several water features. The building will be separated into three...
read more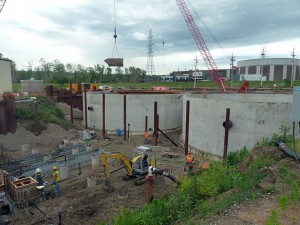 The federal government has identified at least 772 communities nationwide, including Omaha that must reduce their combined sewer overflows (CSO) in order to improve water quality in the receiving streams. The federal mandate means that Omaha must reduce the number of...
read more