Tucson, AZ
---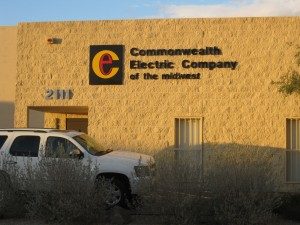 2111 E 17th St
Tucson, AZ 85719
Phone: (520) 792-3332
Fax: (520) 792-3444
Vice President: Jay Hoobler
Email: jhoobler@commonwealthelectric.com
Arizona Licenses: A-17 – 074533, B-1 – 091361, C-11 – 074534, R-11 – 119121
---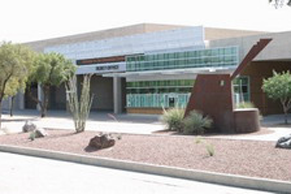 Tucson Convention Center
Official Electrical Contractor
260 S. Church
Tucson, AZ 85701
Phone: (520) 623-2155
Fax: (520) 623-3401
Email: JSutherland@commonwealthelectric.com
Vice President: Dan Shannon
dshannon@commonwealthelectric.com
Grand Island, Nebraska
1504 E 4th Street
Grand Island, NE. 68801-2906
Phone: (308) 675 – 3030
Des Moines, Iowa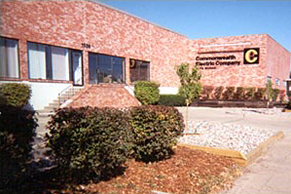 1530 Second Ave
Des Moines, IA 50314
Phone: (515) 288-5783
Fax: (515) 288-0841
Columbus, Nebraska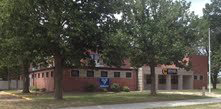 472 26th Avenue
Columbus, NE 68601
Office: (402) 563-9334
Fax: (402) 563-0644
Omaha, Nebraska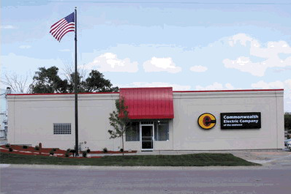 4225 South 89th Street
Omaha, NE 68127
Phone: (402) 331-1414
Fax: (402) 331-9377
Kearney, Nebraska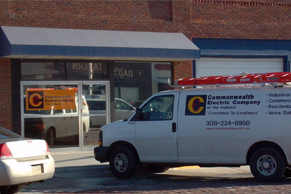 1917 Central Avenue
Kearney, NE 68845
Office: (308) 234-6950
Fax: (308) 234-2362
Lincoln, Nebraska - Corporate Office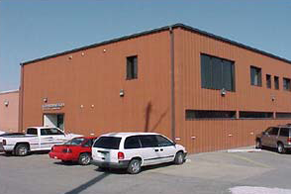 1901 Y Street, Suite 100
PO Box 80638
Lincoln, NE 68501
Phone: (402) 474-1341
Fax: (402) 473-2200
Lincoln, Nebraska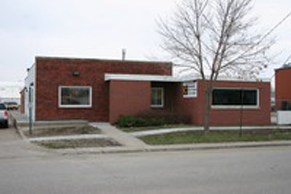 1941 Y Street
Lincoln, NE 68503
Phone: (402) 474-1341
Fax: (402) 474-0114
Phoenix, Arizona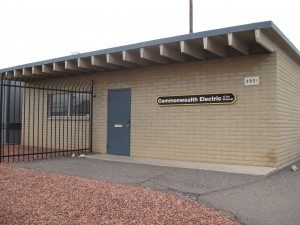 3901 East Winslow Avenue
Phoenix, AZ 85040
Phone: (602) 437-0354
Fax: (602) 437-1251
Phoenix, Arizona - Expo Division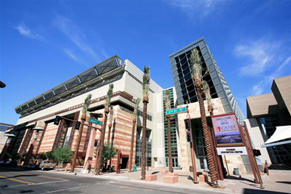 Phoenix Convention Center
Official Electrical Contractor
33 S. Third Street
Phoenix, AZ 85004
Phone: (602) 253-5881
Fax: (602) 253-5530
Tucson, Arizona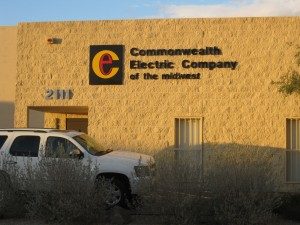 2111 East 17th St.
Tucson, AZ 85719
Phone: (520) 792-3332
Fax: (520) 792-3444
Tucson, Arizona - Expo Division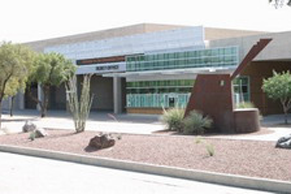 Tucson Convention Center
Official Electrical Contractor
260 S. Church
Tucson, AZ 85701
Phone: (520) 623-2155
Fax: (520) 623-3401
The first phase of a multi-phase data center project for Involta LLC is nearing completion, in our Tucson office. This project in partnership with Rinderknecht Associates of Cedar Rapids, IA  - involves the renovation of an existing 38,000 square foot building.  When...
read more