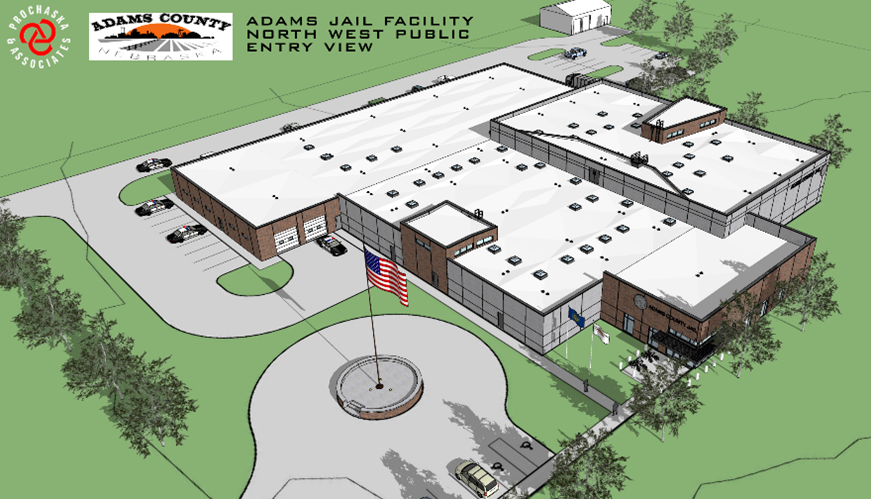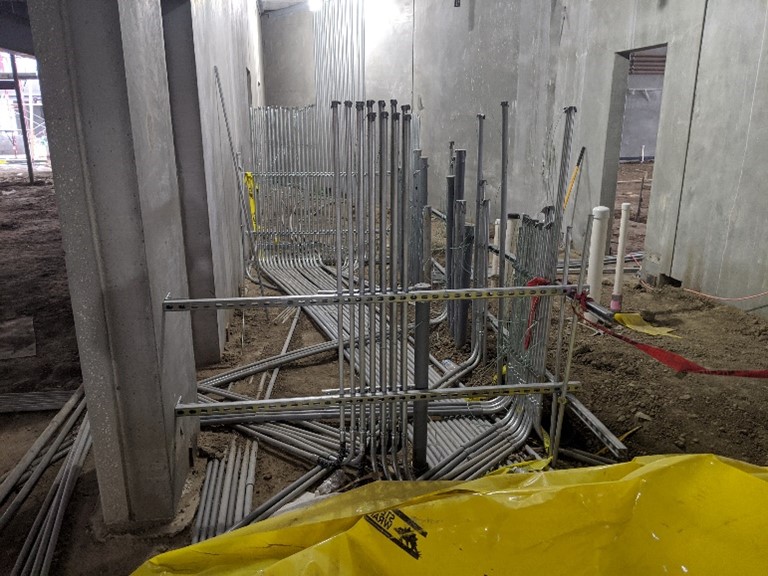 Our team in Greater Nebraska is excited to start work on a project in Hastings, Nebraska: the Adams County Justice Center (referred to as the ACJC).
The ACJC is a 49,900-square-foot slab-on-grade building consisting of both a single-story jail pod and a mezzanine-style jail. The facility will encompass jail intake, jail housing, video arraignment, video visitation, and support services. The building's construction consists of a combination of precast concrete and CMU walls. Prefabricated steel cells will also be utilized to make up 154 beds distributed across a minimum/medium security pod, a maximum security pod, and work release dorms.
The anticipated cost of the project is around $37 million. Dustin Miller is the electrical Foreman on site. He and his crew are working through under-slab electrical/security installation along with working alongside masons for inwall rough-in. Kip Kudron will lead the crew on the low-voltage side of things. Commonwealth has partnered with Beckenhauer Construction on this project. With a 16-month construction schedule, the jail is anticipated to be completed in the summer of 2023!