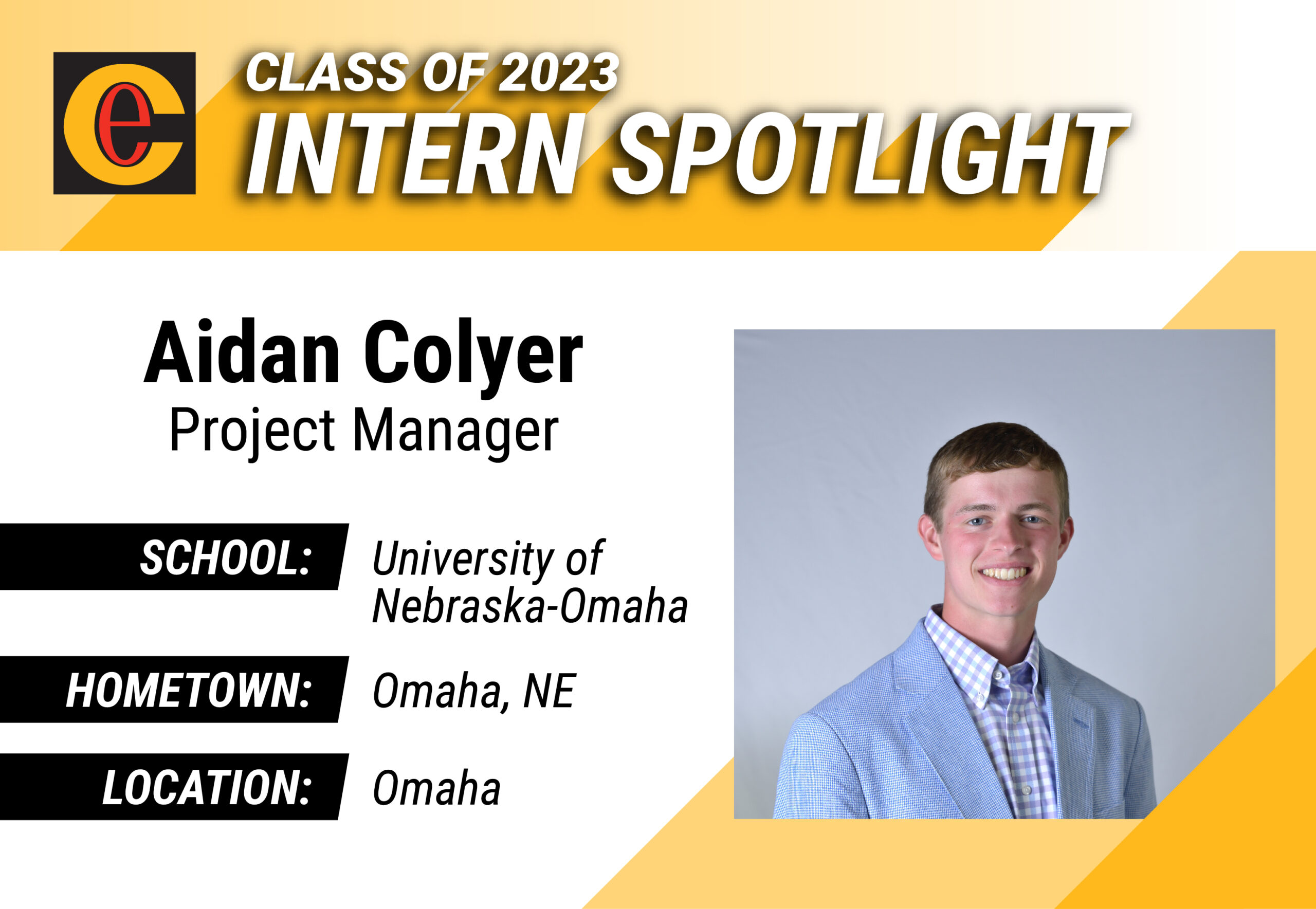 School:
University of Nebraska – Omaha
Internship:
Project Management
Location:
Omaha, NE
Supervisor:
David Hitz
Aiden will be working on helping David with estimates, writing POs, subcontracts, attending job walks, submittals, and safety audits.
"In a time when it's hard to find good talent. I am excited to see the internship program attracting new talent and helping us grow our company." – David Hitz | Project Manager
About Aidan
Where are you from?
Omaha, Nebraska
What school are you attending?
University of Nebraska – Omaha
After graduation, what is your dream job, and what state would you like to be in?
My dream job is to be a construction project manager after I graduate college. I would like to be located in Nebraska, as it is my home.
Do you have a secret skill?:
I can ride dirt bikes pretty well.
Favorite book, T.V. show, or movie:
The Office
Favorite Quote:
"Life is like a bicycle. To keep your balance you must keep moving." -Albert Einstein