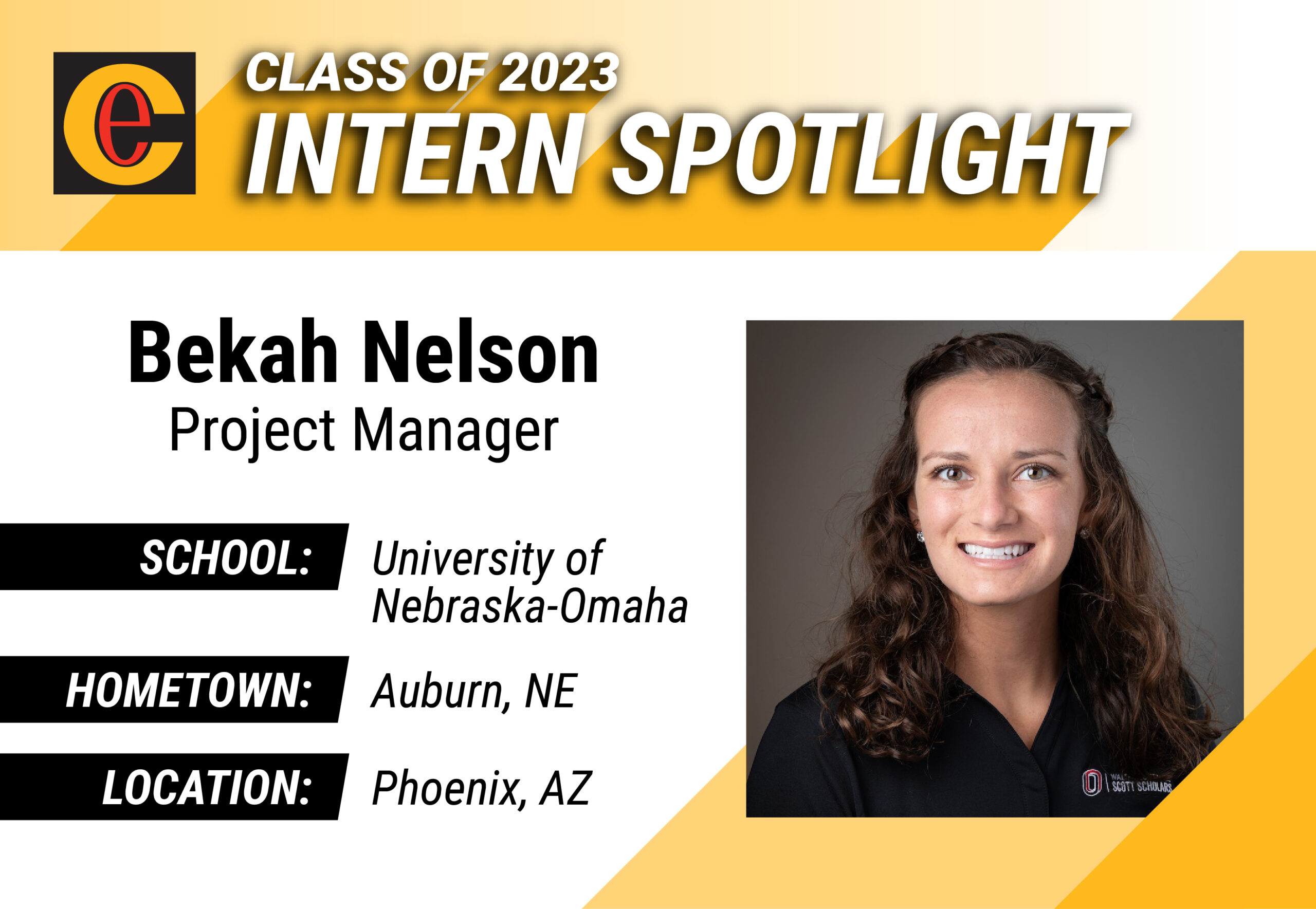 INTERN SPOTLIGHT – Bekah Nelson
School: University of Nebraska – Omaha    
Internship: Project Manager
Location: Phoenix, AZ
Supervisor: Casey Huff
Bekah has been on our team supporting the development of a 5-building data center campus encompassing over 2.5 million square feet located in East Mesa.  Her responsibilities include processing the Labor Attraction Retention Program for reimbursement, processing material requests, tracking procurement with field staff, scheduling our subcontractors with coordination of job schedule demands, and assisting with new hire setup.  We are performing multiple scopes outside your typical electrical contract, where this will provide a better understanding of the importance of field coordination.
"It's exciting to see Commonwealth invest towards an internship program allowing them to connect classroom knowledge to real-world experiences and taking their skills into our workforce." – Casey Huff | Sr. Project Manager
About Bekah
Where are you from?
Auburn, NE
What school are you attending?
University of Nebraska at Omaha
After graduation what is your dream job and what state would you like to be in?
My dream job would be to deal with renewable energy somewhere outside of Nebraska. Do you Do you have a secret skill?
Embroidery
Favorite Quote:
She believed she could, so she did.
Favorite book, T.V. show, or movie:
TV Show: New Girl