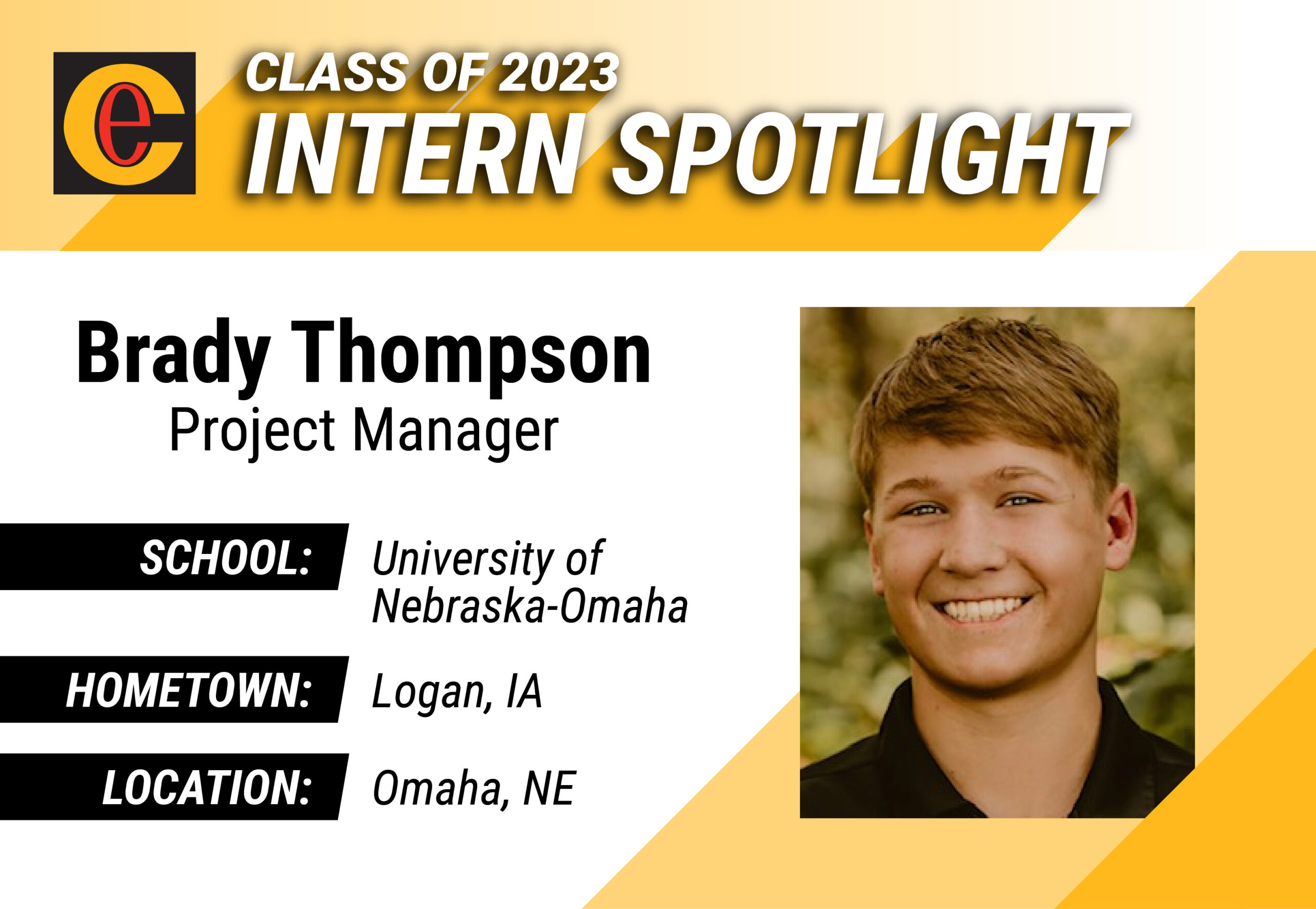 INTERN SPOTLIGHT – Brady Thompson
School: University of Nebraska – Omaha    
Internship: Project Manager
Location: Omaha, NE
Supervisor: Dan Cahalan
Brady is a project manager intern for us in Omaha. His job consists of not only learning the office side of being a project manager, but also the field side. Brady has had the opportunity to walk down many different project types from commercial to industrial to data centers. On the office side of things, Brady has learned about managing employees and material. Brady also has had the opportunity to shadow multiple different departments while in the office, thus helping grow his knowledge of everything that goes into building a successful project.
"I'm excited to see the internship program continue to grow. Commonwealth has made big moves in investing in our internship program. It's a great experience to watch a young college intern grow into a full-time employee and know that you played a role in their career growth. " – Dan
About Brady
Where are you from?
Logan, IA
What school are you attending?
University of Nebraska at Omaha
After graduation what is your dream job and what state would you like to be in?
My dream job would be to be owner of my own company around the Omaha area.
Do you have a secret skill?
My secret skill would probably be that I am pretty good at golf and wrestling!
Favorite Quote:
If you don't live for something you will die for nothing.
Favorite book, T.V. show, or movie:
The Office
Anything else you would like to share about yourself?
I am excited for this new opportunity of working for a great company!