By Jon Folkers, Manager of Business Development and David Hitz, Project Manager
Recently, our Omaha, NE, Service Team was awarded a project by the City of Omaha to provide them with 20 electric car charging stations at 13 locations in the Omaha area.
Funded by the Nebraska Department of Transportation (NDOT), this prime electrical project consisted of providing charging stations to locations inside parking garages in downtown Omaha and near public worksite locations throughout the city.
We also worked with OPPD to bring new electrical services for 3 of the charging station locations to supply them with the power they needed to run.
David Hitz, Project Manager, estimated this project and is currently overseeing it for the city of Omaha. Blake Harper was selected as David's Project Foreman for this project.
The charging stations were manufactured by Charge Point Stations. As part of the contract requirements, Blake was tasked with earning certification through Charge Point University, which he successfully completed. Achieving this certification means that Blake has the credentials needed to program all units once installed.
Although we have installed car charging stations before, this is the first time that we have performed a job of this size. We started this City of Omaha project in May 2021, and it was completed by November.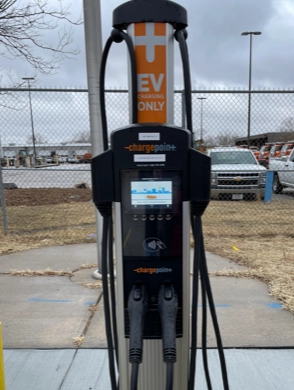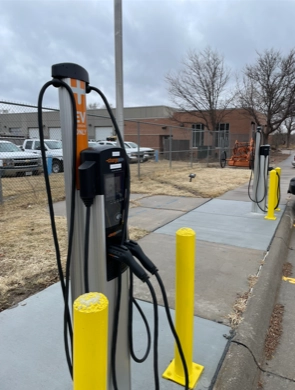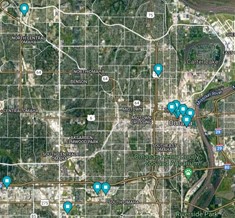 Car charging locations are shown above.
Facts about car-charging stations and electrical vehicles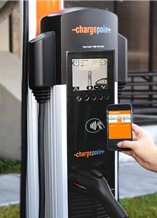 43,800 EV charging stations in the United States. Compared to 136,400 gas stations.

At the end of 2020, just over 1.8 million electric vehicles were on the road, with worldwide numbers being over 10 million electric vehicles in operation.

Existing technology gets EV batteries for commuter vehicles with 80 miles of range to about 80 percent in around 30 minutes.

With the ChargePoint app installed, you can start a charging session by holding your phone over the reader symbol on the station. Make sure you have the app and are signed in to your account… Pick "set it up," add your ChargePoint pass to Apple Wallet and tap your phone on the station to charge.

Most ChargePoint stations will have rates between $2 and $3 per hour. Some stations have a charging rate per minute.