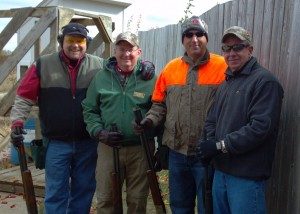 Commonwealth Electric, Des Moines Office and Barsol teamed up again to help support the Boy Scouts of Central Iowa.
The team participated in the Mid Iowa Boy Scouts Sporting Clay Invitational.
This event was held at the New Pioneer Gun Club near Waukee, Iowa.  A total of 18 teams participated to help raise funds.
The CECM/Barsol team shot well and placed 2nd in the Invitational!