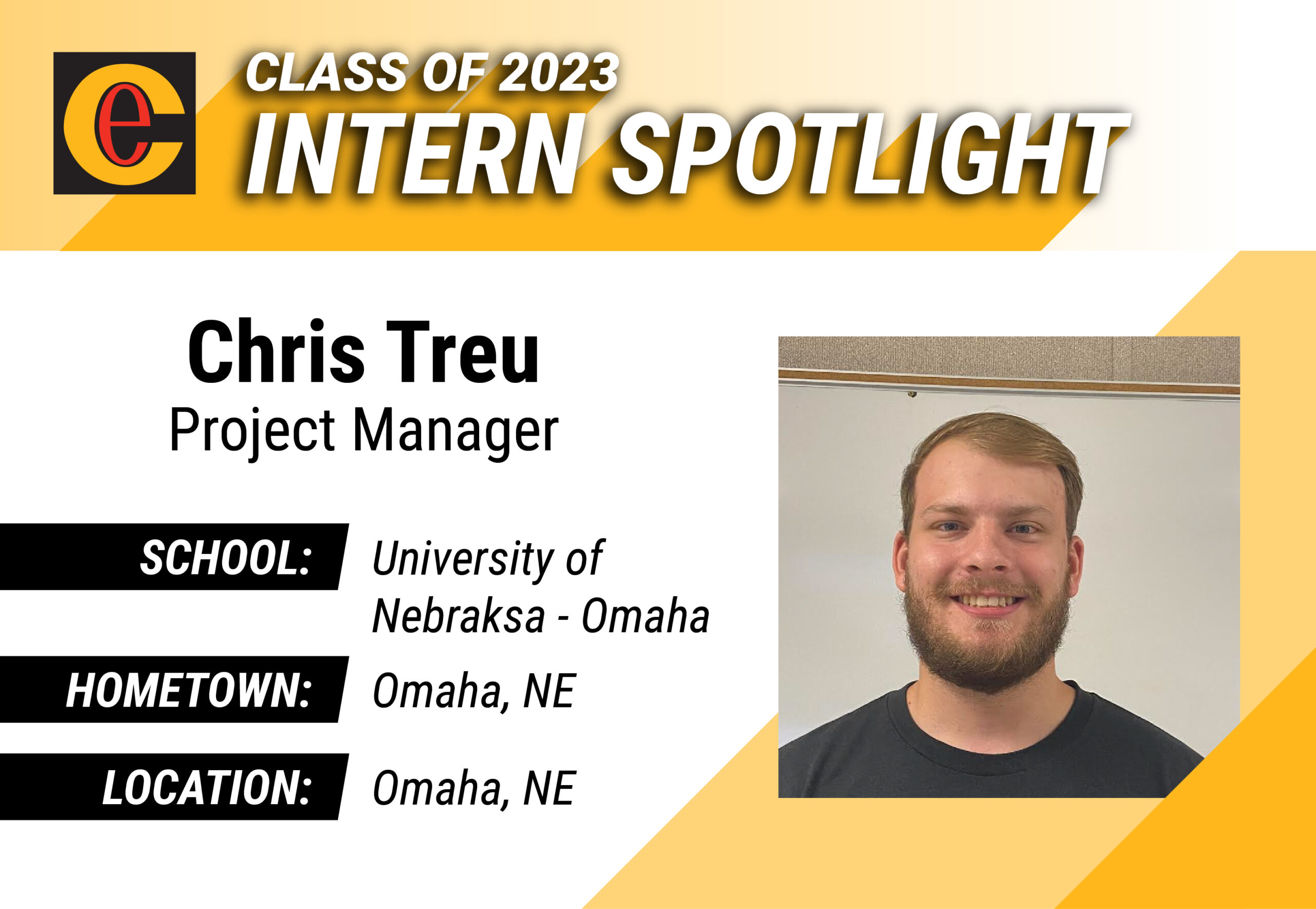 INTERN SPOTLIGHT – Chris Treu
School: University of Nebraska – Omaha    
Internship: Project Manager
Location: Omaha, NE
Supervisor: John Randall
Chris has been a tremendous help with Project Beacon located downtown Omaha. He has been tasked with making sure the field guys hand in safety reports to our safety department and performs jobsite audit walks. He is also performing take offs from the prints and learning to find certain items and knows where to find the answer either in the drawings or specifications. He has used Bluebeam for take offs and has made XL spreadsheets to track and gather information required for the job. Chris has attended various meetings such as level 10's, internal meetings with the field, and weekly subcontractor meetings.
I truly believe the internship program at CECM is a great opportunity for students to be involved and learn from the electrical industry. The CECM family is always looking to grow and find young and energetic team members with a go getter spirit. We can thank the internship program in helping us find those team members!
About Chris
Where are you from?
Omaha, NE
What school are you attending?
University of Nebraska at Omaha
After graduation what is your dream job and what state would you like to be in?
Construction Manager. Nebraska
Do you have a secret skill?
I can golf.
Favorite book, T.V. show, or movie:
Top Gun