By: Cathy Maddox – Ownership Coordinator
Recently, two members of the Commonwealth Ownership Committee, Mark Hollingworth, project engineer from the Des Moines office, and Cathy Maddox, ownership coordinator from the Lincoln Corporate Office, attended The ESOP Association (TEA) 2023 National Conference, held in Washington, D.C., on May 16-19.
Mark and Cathy attended the Advocacy Academy, which is TEA's exclusive public affairs and advocacy training program. The academy helped to prepare them with the information needed to be advocates for Employee Stock Ownership Plans (ESOPs) and communicate with their elected officials.
During the annual ESOP Advocacy Day on May 17, over 100 employee-owners convened at Capitol Hill, meeting with more than 130 House and Senate offices from 33 states to discuss critical issues and key policy priorities for TEA. These meetings are vitally important to educate Members of Congress about the value of ESOPs in our communities, especially when communicated directly by their constituents.
Mark and Cathy made visits to the offices of Sen. Pete Ricketts, Rep. Don Bacon, and Rep. Mike Flood, and also visited with staff members at Sen. Deb Fischer's office.
This year's TEA conference focused on culture and communications, feauturing more than 50 educational sessions, roundtable discussions, and Chapter showcases covering key topics such as administration, board of directors and trustees, C-Suite, and ESOP fundamentals that all employee-owners need.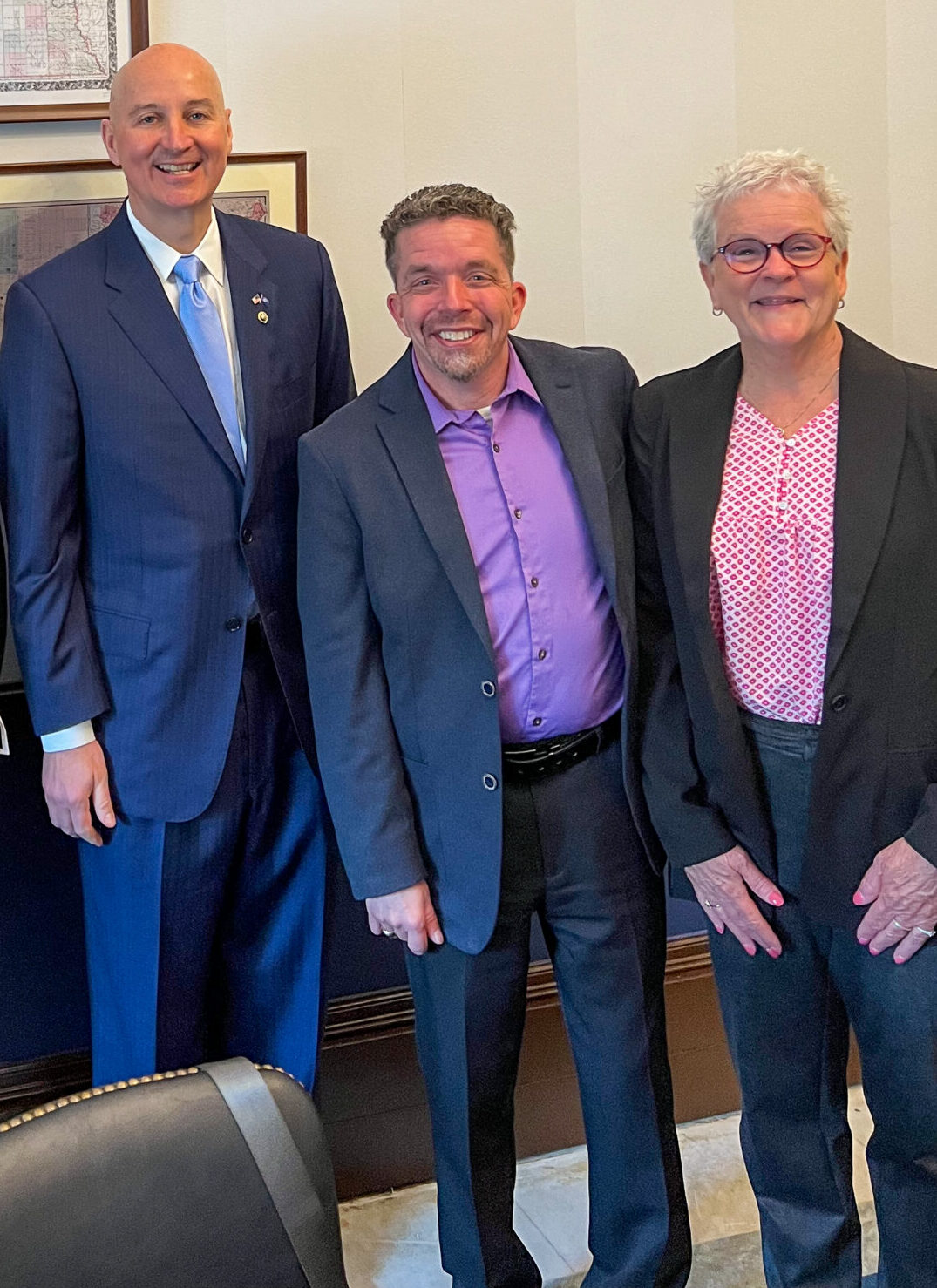 Sen. Pete Ricketts meets with Mark Hollingworth and Cathy Maddox.