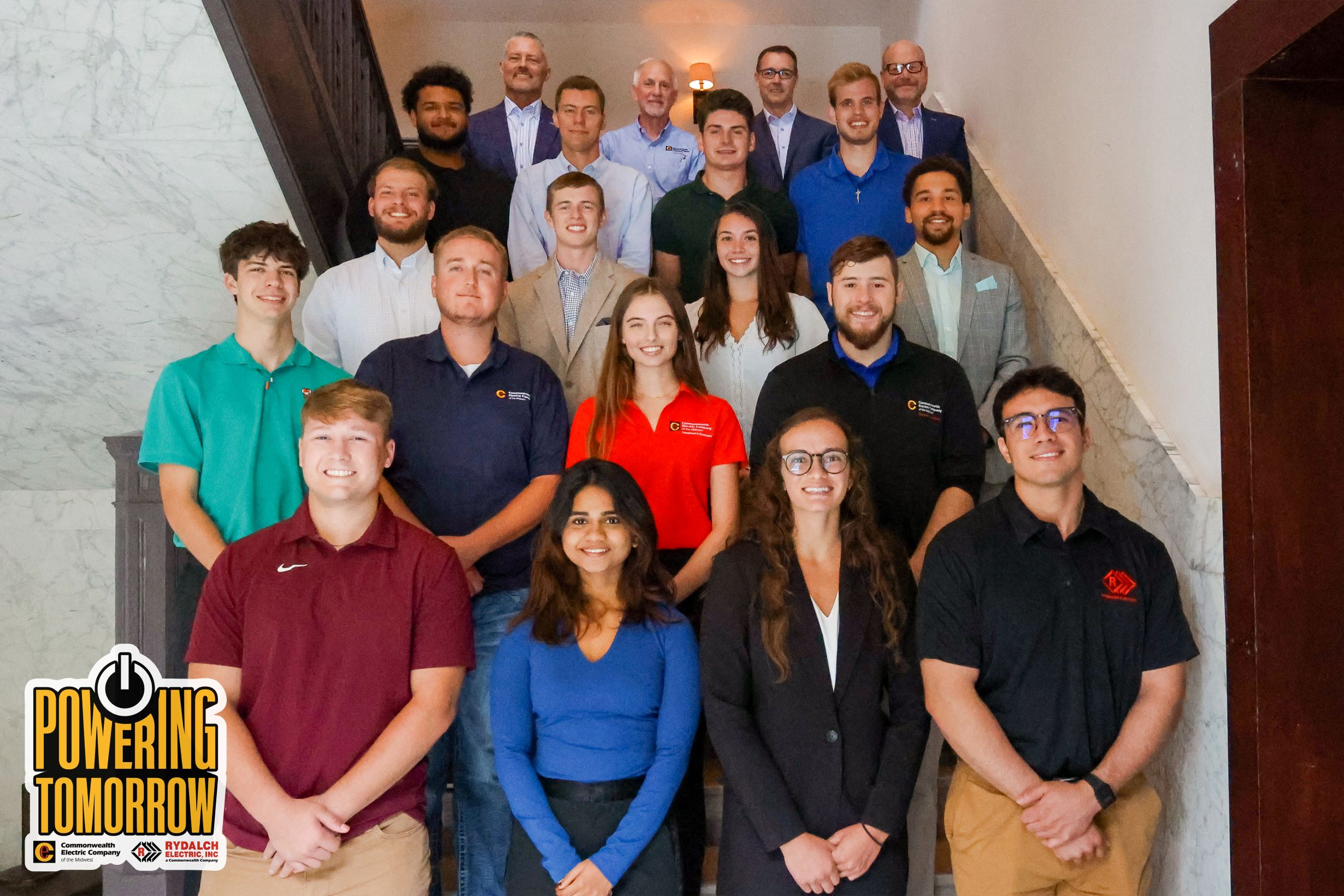 By: Zach Lominson – Internship Coordinator
Commonwealth was excited to welcome 20 interns for our 2023 Summer Internship program. During the Kickoff event in May, all of the interns were introduced to the Executive Leadership Team, heard about what to expect from the summer, and then teamed up to play Survey Says. It was a great way to get the summer started!
This year, CliftonStrengths was added to the Summer Internship experience. Before starting their internship, each intern was asked to complete the StrengthsFinder assessment. Each intern then scheduled two coaching sessions with an experienced CliftonStrengths coach. The interns spent time with their coach going over their top five strengths and how they can utilize them to grow in their careers and lives.
A Webinar Series was also implemented this summer to help the interns grow professionally and personally. Beginning on June 7, biweekly virtual webinars were held on the topics of CliftonStrengths, 401(k)s, Employee Stock Ownership Plans (ESOPs), and Health Plan Coverage.
In mid-July, each intern was given the opportunity to visit a project site to see the amazing work being done throughout the company. It was a day for them to learn more about Commonwealth as well as network with other interns in the program. Interns at the Midwest branches (Iowa and Nebraska) visited a site near Omaha, NE, interns in Arizona (Phoenix and Tucson) visited a site in Tucson, and our Rydalch Electric, Inc. intern was able to visit a project site in Salt Lake City, UT.
The second annual Summer Summit was held Aug. 3-4 in Omaha, NE. The event allowed all the interns to meet in person with each other, their supervisors, and the Executive Leadership Team to share what they learned during their internship at Commonwealth. On day one, the interns were treated to a professional headshot by the Commonwealth Marketing team before participating in a group icebreaker activity. After a few words from members of the Executive Leadership Team, everyone headed over to Topgolf for dinner and fun!
On day two of the Summer Summit, each intern presented about their summer internship experience with Commonwealth to the group. Interns talked about tasks they completed, what they learned, and anything else  they wanted to share about their experience. The interns had the opportunity to listen to an inspirational message from former Nebraska football and NFL player DeMoine Adams. His talk and presentation focused on career readiness with the message to the interns that "The Future Belongs to Those who Prepare for It." DeMoine is now a motivational speaker and CEO of the TeamMates Mentoring Program in Nebraska.
"Thank you to all the interns and their supervisors for their hard work and dedication to Commonwealth and Rydalch," said Neil Davidson, executive vice president and internship program advisor. "We look forward to supporting your growth and the continued success of our Internship Program," said Neil Davidson, executive vice president and internship program advisor.