By Cathy Maddox — Ownership Coordinator | Corporate
In 1982, the National Center for Employee Ownership decided it would be a fun idea to celebrate Employee Ownership Week. A couple of years later, a poster contest for Ownership Week was introduced. Upon seeing this, The Employee Stock Ownership Plan (ESOP) Association embraced the idea, and the week officially became Employee Ownership Month. Today, employee-owned companies around the country celebrate by holding special communication events, playing games, holding picnics, and having fun celebrating being company owners.
At Commonwealth, we have celebrated Ownership Month with various themes throughout the years. This year, our celebration of Ownership was centered on Oktoberfest! All offices were decorated with blue and white banners, balloons, and various cutouts depicting pretzels, beer, lederhosen, and more! The main focus of the month was education on topics such as Compound Interest, Common Misconceptions about ESOPs, and much more. Each week, a flyer was sent to participants, educating our employees about the actual workings of an ESOP.
Of course, any celebration has to include some fun! In 2023, this included a company-wide pumpkin decorating contest, root beer floats, pretzel and chocolate treats, and many other fun activities. Commonwealth's Employee Ownership Committee members begin working months ahead of October to outline a fun theme and decide on the education and activities that took place for the month. Thank you, committee members, for all your hard work making this a great month!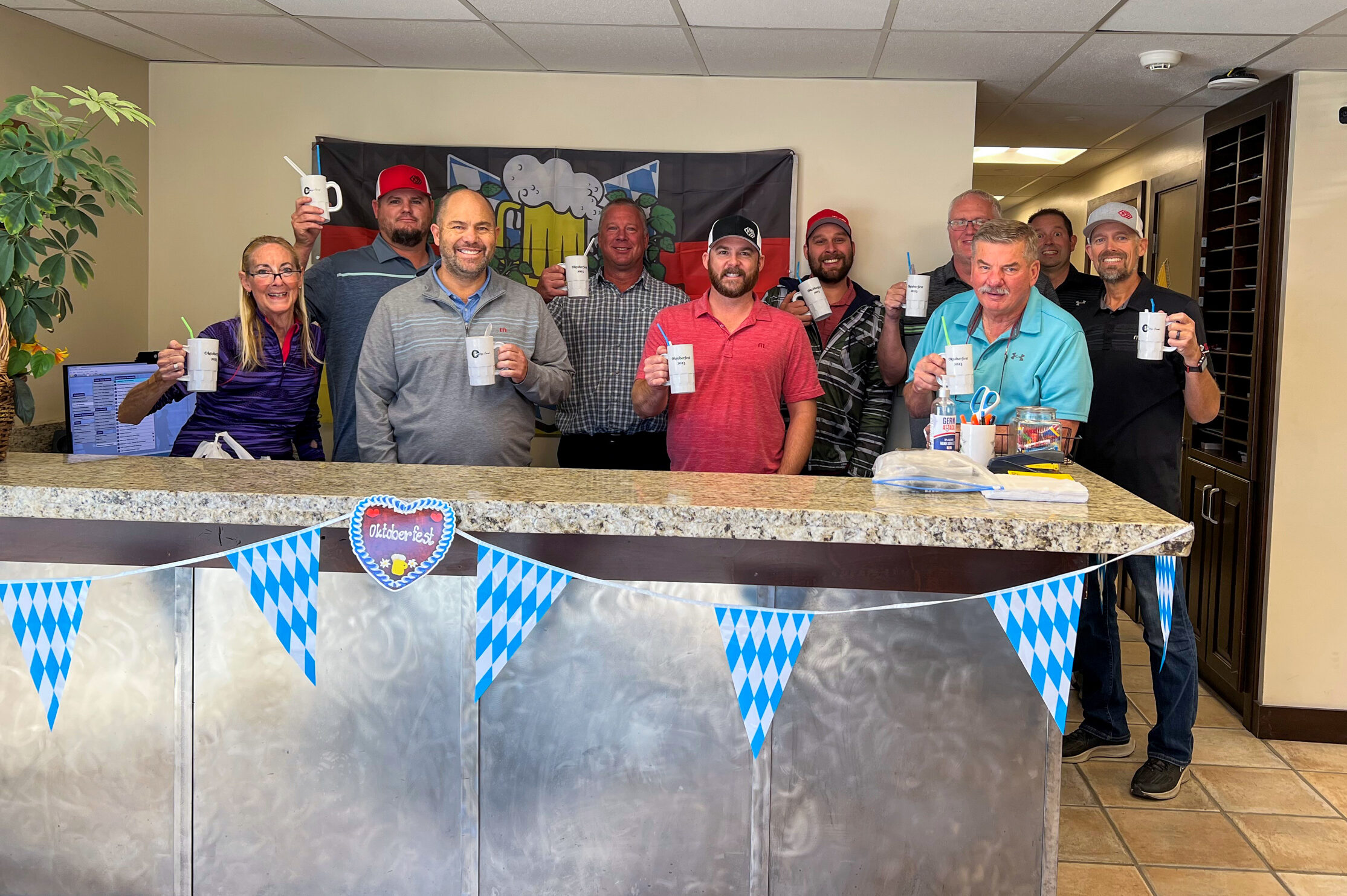 The Rydalch Electric team celebrates with root beer floats.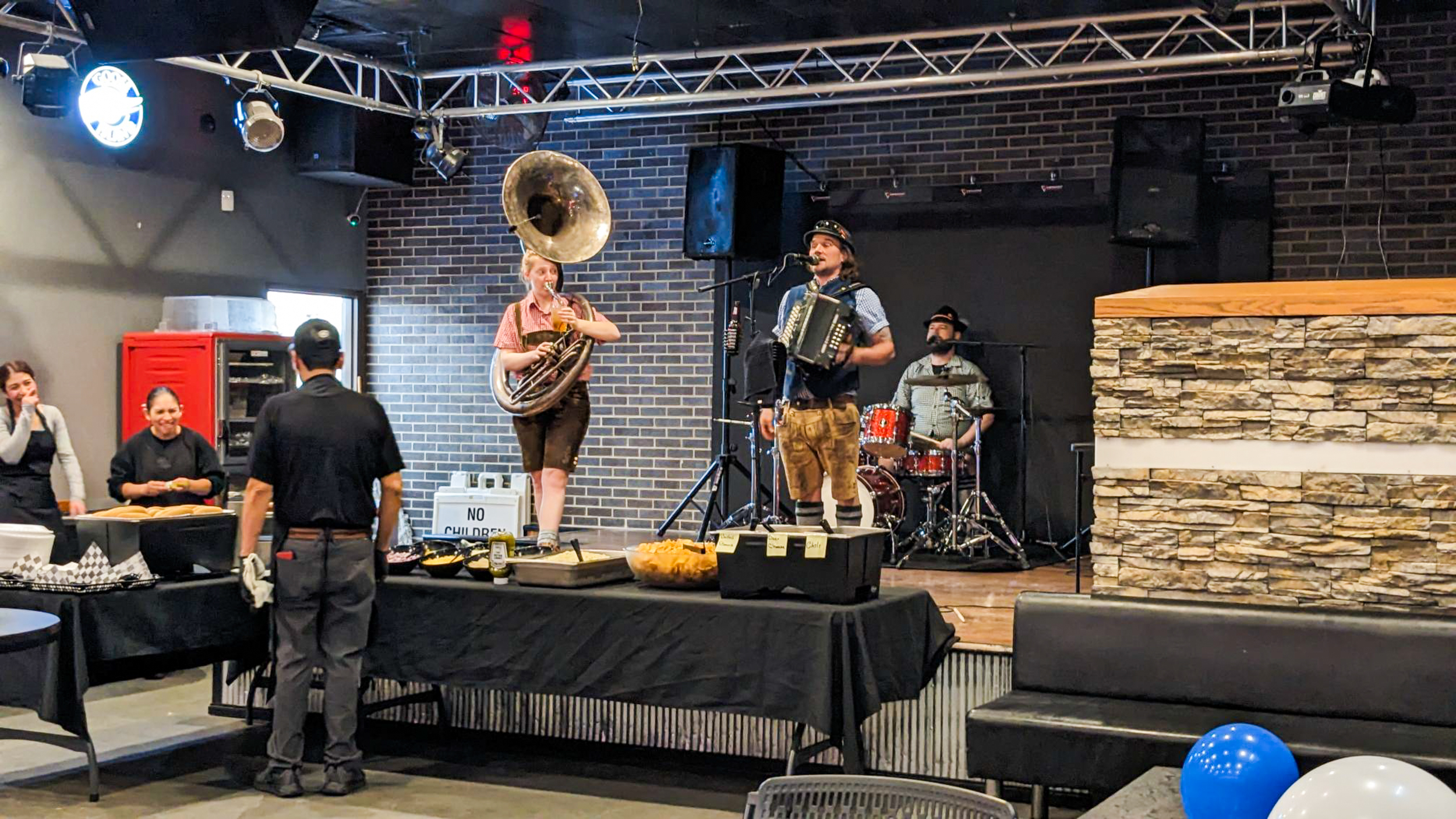 The Corporate and Lincoln offices enjoyed listening to a live Polka band.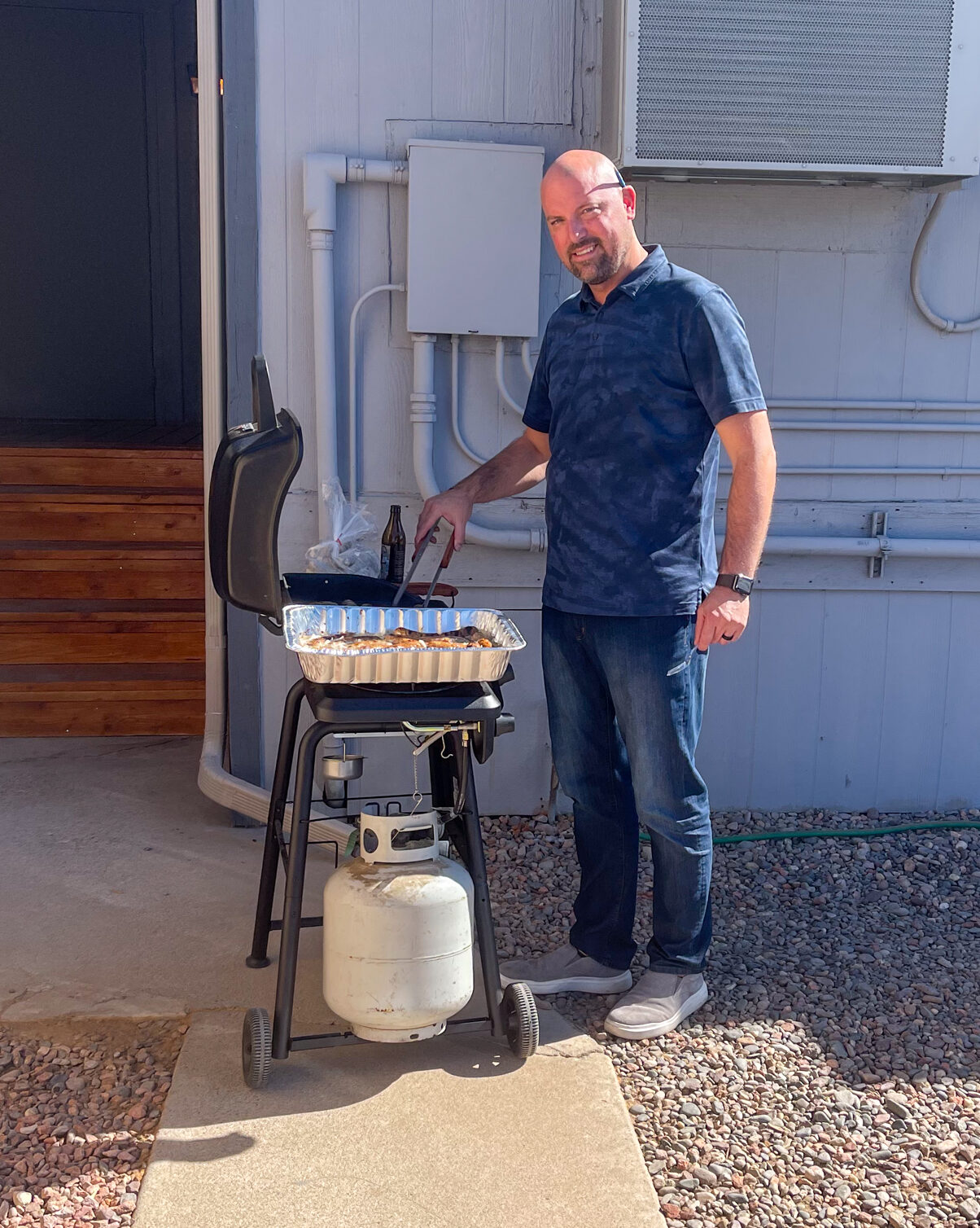 Casey Huff grills brats for the Phoenix branch's Oktoberfest celebration.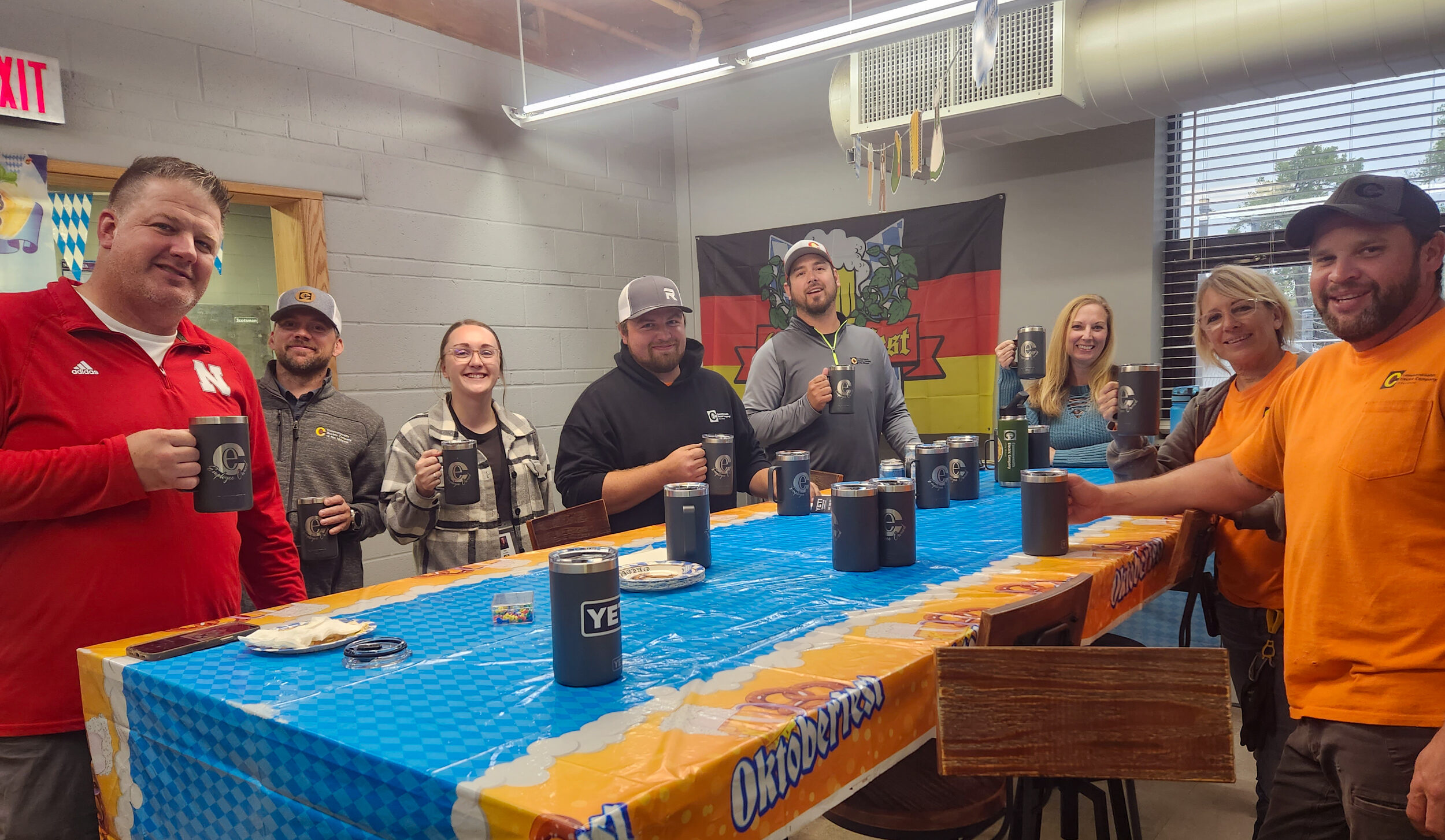 The Greater Nebraska team compete in a stein holding contest.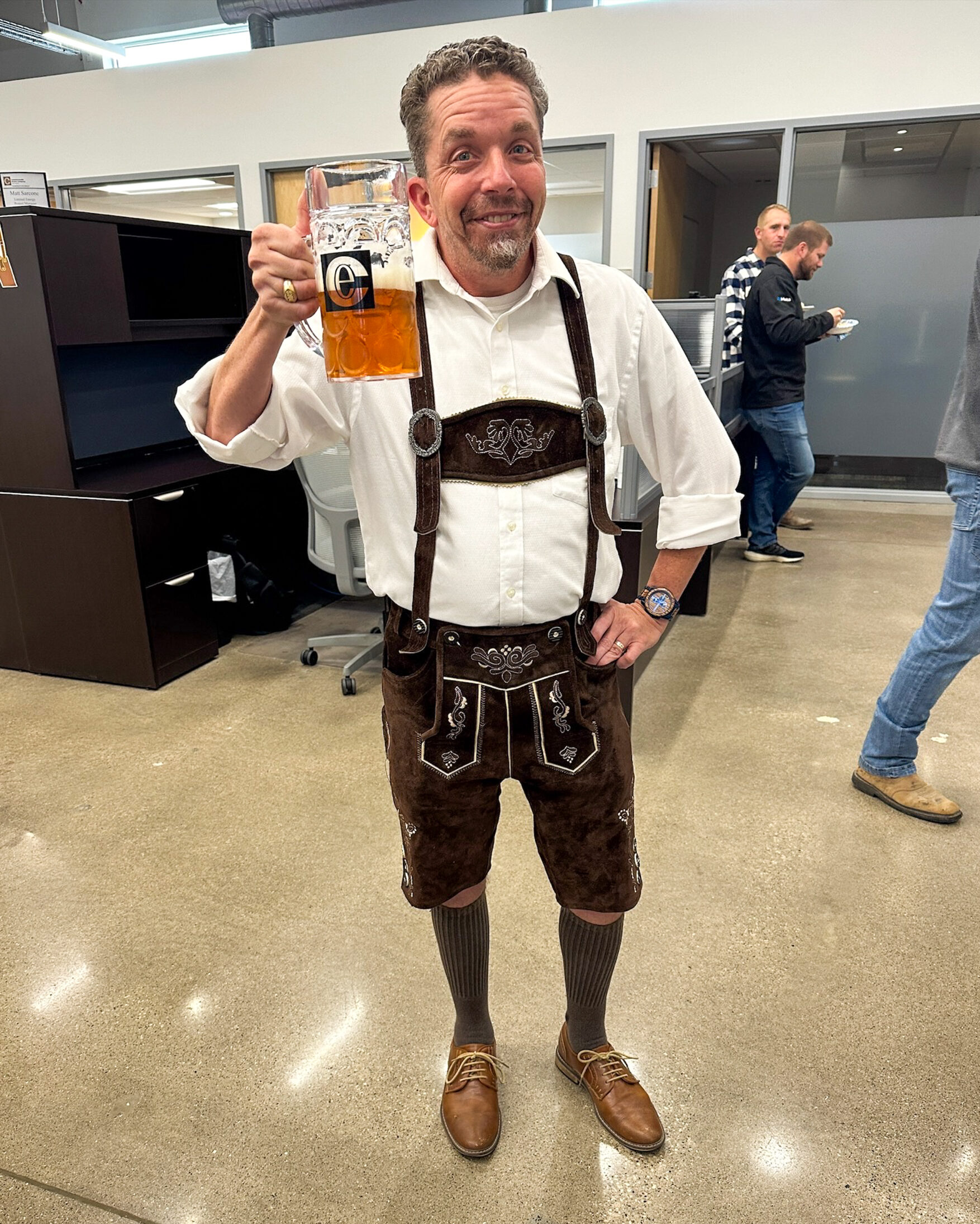 Mark Hollingworth dresses the part for Oktoberfest!