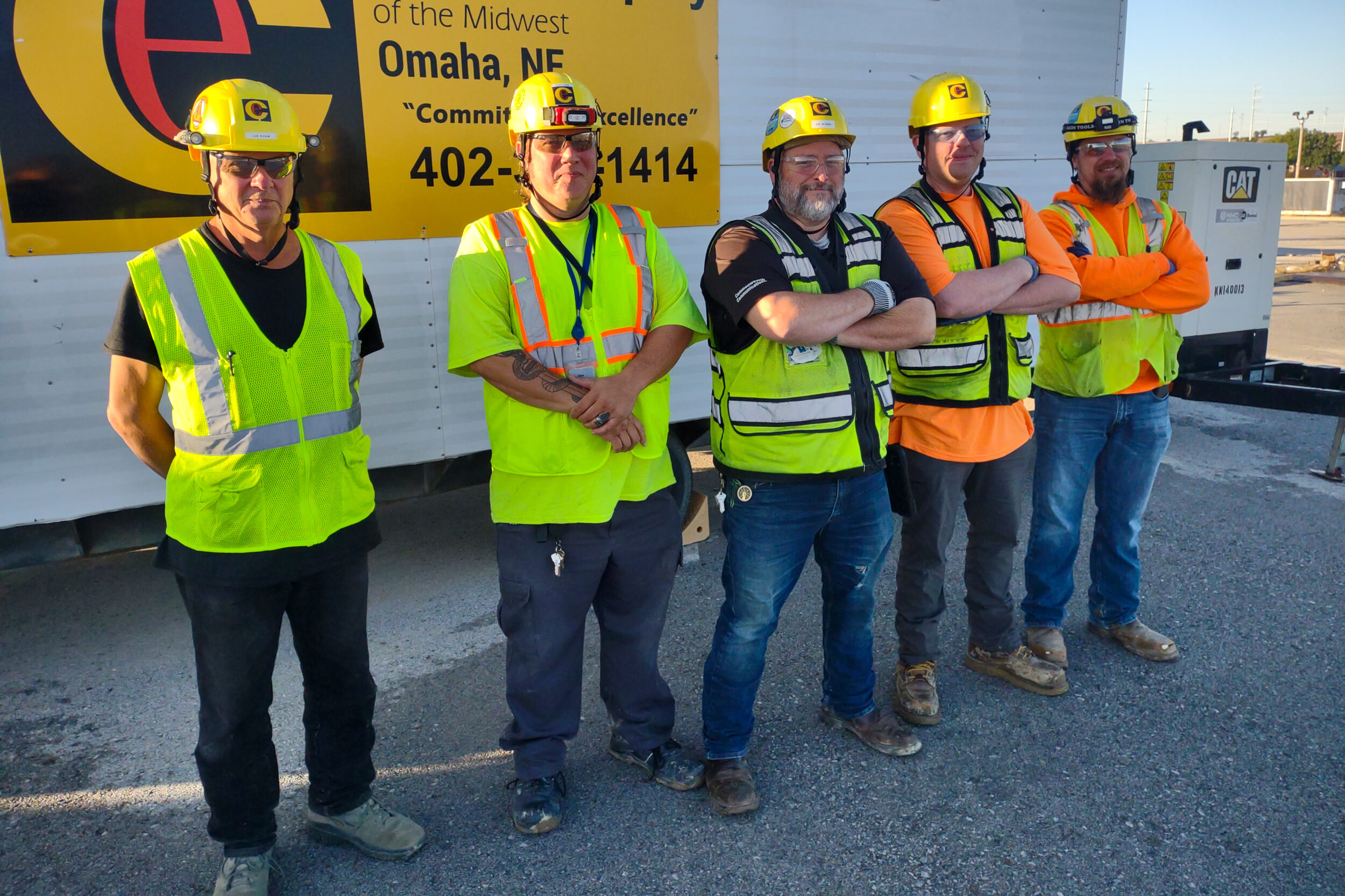 L to R: Jim Mixan, Gary Carr, Jon Bethers, Zach Armstrong, Ryan Kosalka.
By Clinton Stoffer — Security Manager | Omaha Data/Communications Division
Over the years, Commonwealth has been providing more and more security services in the data center industry. We are currently installing cutting-edge systems at several data centers from multiple office locations across the nation.
Though we cannot publish specific information or share pictures of the sites or systems themselves, we would like to acknowledge a couple of our many dedicated employees who have contributed to the successful installation and deployment of these highly technical security systems. Many of these employees have regularly engaged in continued education to provide the expertise and workmanship these demanding environments require.
Jon Bethers is one of those many team members who has risen to the occasion and repeatedly exceeded our customers' expectations. He has been working for one specific client at multiple sites for several years and has even helped them raise the bar of their standards internally. Jon has also been a key component in training our newer security technicians to ensure that they meet Commonwealth's standard of excellence.
John Coffey is another such employee who has been a key component to Commonwealth's growth within the data center industry. He has continually surpassed client expectations and has helped Commonwealth to thrive in the security space.
Jon and John are both working for the same customer at sites in Omaha and Des Moines, which has been extremely useful to the customer as they are able to share lessons learned and work together to help each other find efficiencies for both sites.
Thank you, gentleman! You make Commonwealth shine with your dedication to providing customers with top-notch service and workmanship. We are proud to have you represent Commonwealth, and we hope those who work with you in any capacity choose to follow the example you are setting.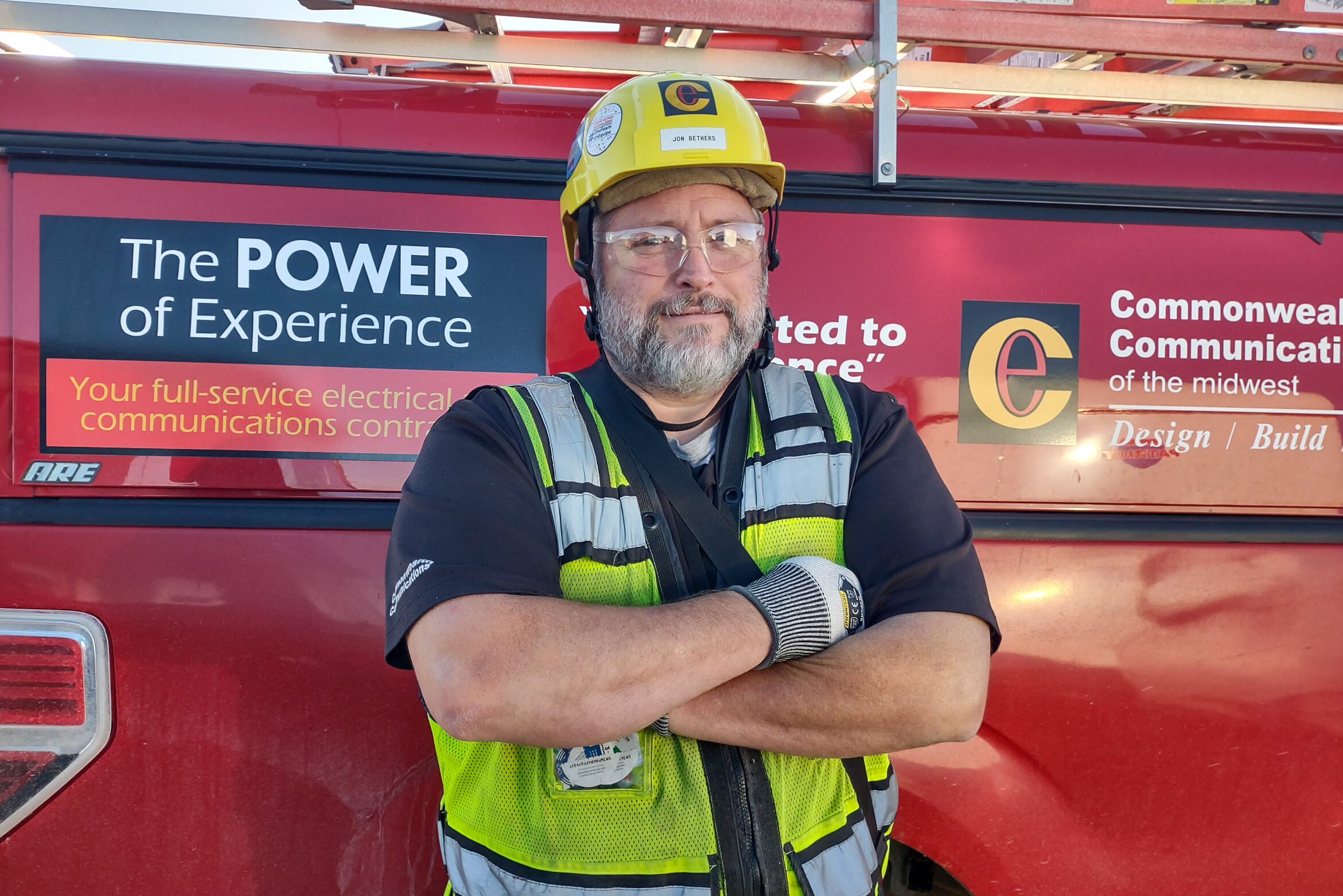 Jon Bethers has been a key player in helping Commonwealth expand its security capabilities. Thank you, Jon, for all you do!