The year 2022 was a record one for Commonwealth's Exposition and Trade Services Division (or Expo, as we refer to it). With over 250 events, we surpassed our best revenue ever and, most importantly, earned a 98% customer satisfaction score from customer surveys. As we never settle at Expo, we are already working on beating these numbers in 2023. 
With a core staff of just nine employees, the past few weeks have made for longer hours and harder workdays for almost everyone here in Arizona. We also received quite a bit of help from our Phoenix and Tucson branches in the form of supplemental labor, sometimes hitting upwards of 30 additional employees.
As we do annually, our Tucson branch hosted the two biggest Gem Shows in Arizona: the American Gem Trade Association (AGTA) GemFair and the Tucson Gem and Mineral Show (TGMS). Also, after several months of planning, meetings, and site visits, our efforts finally came together to host the NFL Super Bowl LVII in Glendale, Arizona. We hosted many different events at the Phoenix Convention Center, such as the NFL Experience, NFL Honors Special, NFL Media Center, the NFL Owner's Party, Opening Night Ceremonies at the Footprint Center, and, most importantly, the Super Bowl itself at State Farm Stadium. Commonwealth Electric played a significant role in all of these events and achieved great success with each one.
Although some days were more stressful than others, and we had some sleepless nights, our team here at Expo continuously communicated and worked together to provide the best customer experience possible for our clients. Each of our clients commented on the exceptional experience they had working with us, expressing eagerness to return when the Super Bowl does. Some even asked if they could take us with them next year!
We're very proud to say that Commonwealth Electric got to play a role in putting together one of the biggest events in the world—and did it perfectly. Kudos to everyone that was part of this great experience.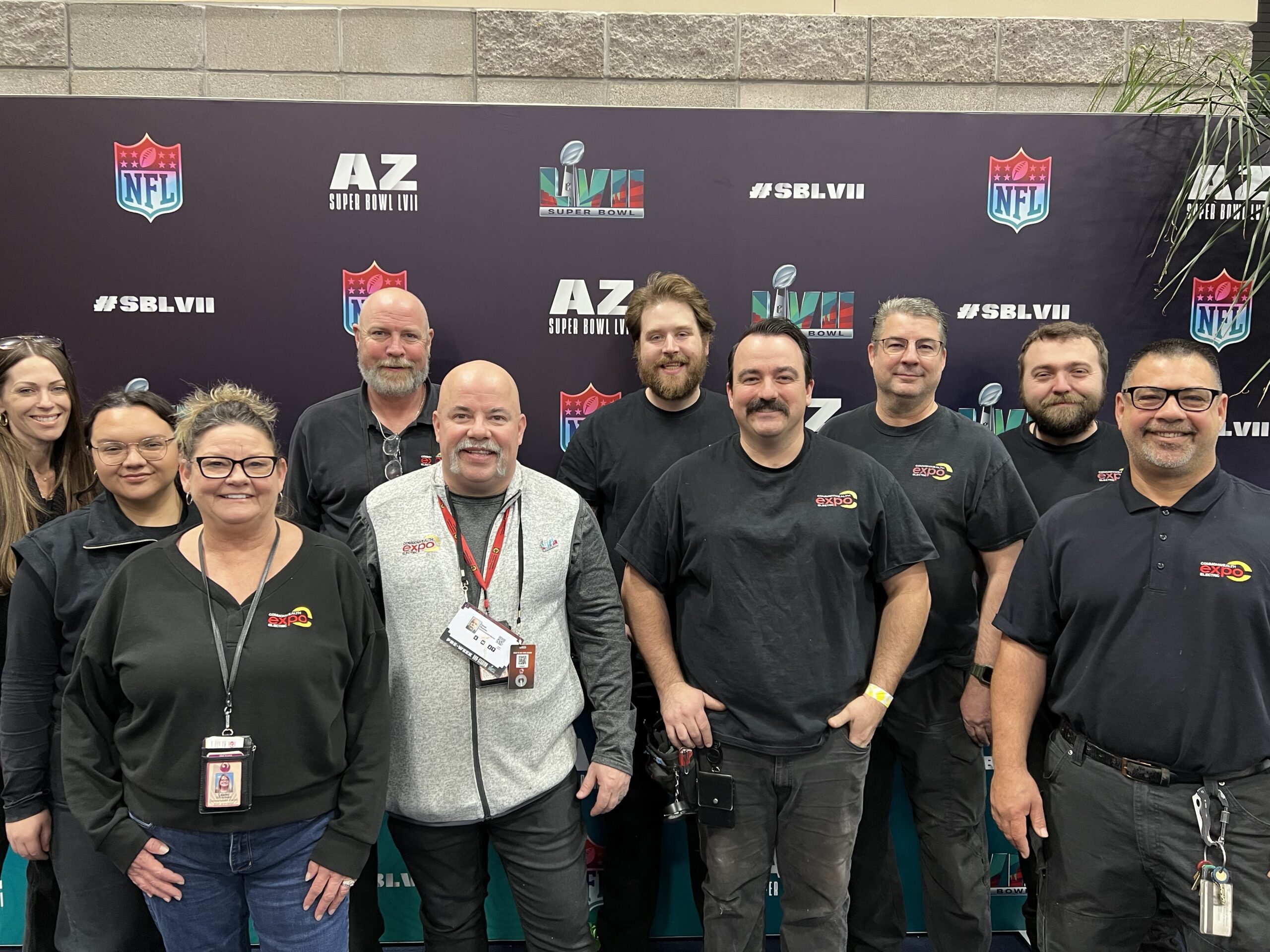 This year was a record one for our Exposition and Trade Services division. Our team had the opportunity to help host Super Bowl LVII!