By: Andrew Lawrance – Project Manager | Des Moines

Commonwealth Electric Company of the Midwest in Des Moines, IA, has continued to partner with Martin Marietta Inc. at several aboveground and underground mine sites throughout central Iowa in 2023. This partnership began in 2019 and has grown significantly since.
In 2023, CECM has performed daily service work and has had the opportunity to add in multiple site-specific projects. Projects include rebuilding the medium voltage switch framework for the Saylorville Sand site in Des Moines, adding thousands of feet of fiber for security and network capabilities at the underground Sully Mine site in Lynnville, IA, rebuilding the aboveground medium voltage line distribution for the Malcom Mine site in Grinnell, IA, and numerous other smaller projects across the area.
Leading these projects are Project Foremen Kevin Harris and Alex Van Den Broek, along with Apprentice Parker Marschel.
Most of the sites worked on are above ground; however, a few are underground mines. These mines fall under Mine Safety and Health Administration (MSHA) safety regulations, which are some of the strictest guidelines in the industry. Through the strong leadership of our field staff, we have had ZERO safety incidents on any of the sites. Our team of electricians has completed a 40-hour MSHA 48 safety training course, as well as a yearly refresher, to safely work in the deep mines.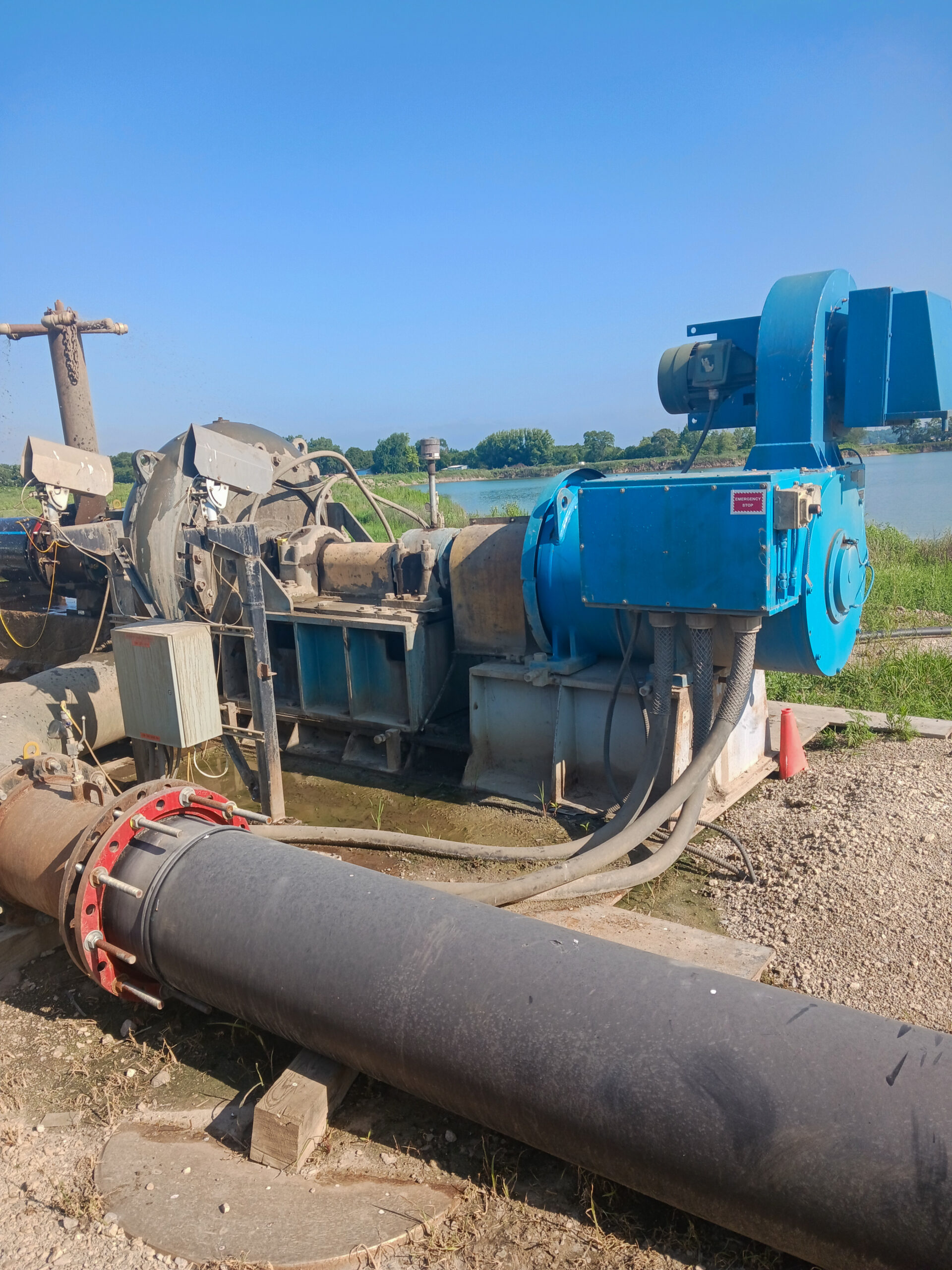 The 1500-horsepower booster pump will be moved by Commonwealth.