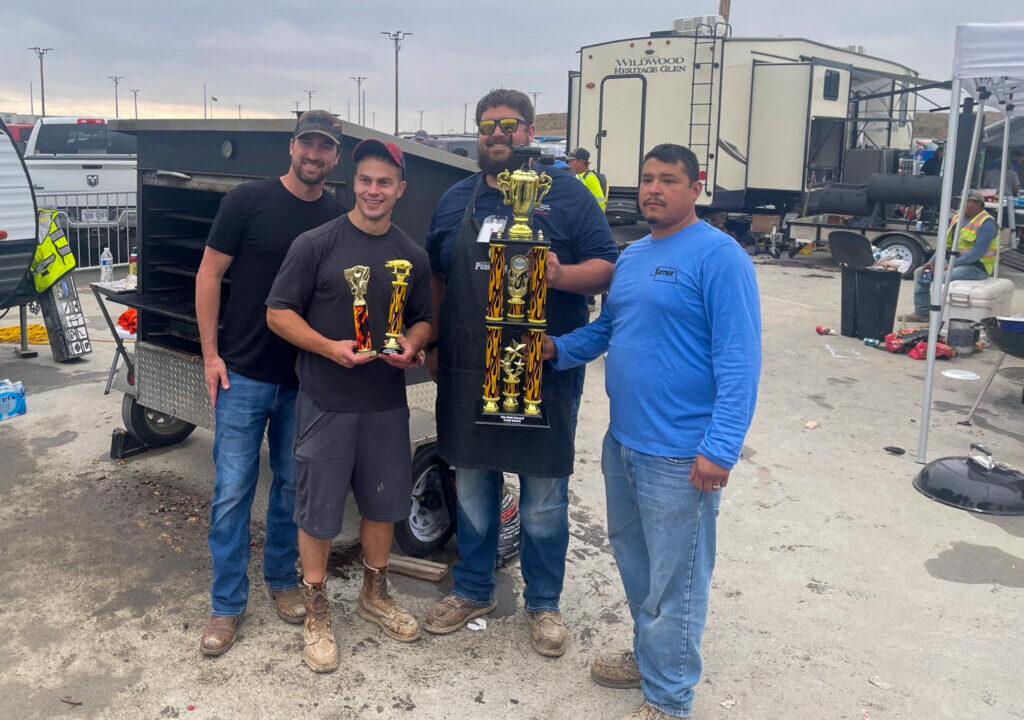 L to R: Dan Cahalan, Mike Lesac, Justin Hess, Rene Santiago.
By: Justin Hess – Project Manager | Omaha

September brings us many good things: the first day of fall, the NFL, and the annual Sarpy Data Center BBQ competition in Sarpy County, NE! This year was the sixth annual BBQ competition held on-site, and each year, the best pit bosses go head-to-head to try and bring home the trophy and bragging rights. This year, the champion received The Walt Secord Team Award, named after our late employee and friend.
This event also hosted a family night with activities for kids, a bags tournament, and a live band. The finale of the event was a site-wide lunch, a raffle, and announcing the winners of the competition. Altogether, the team smoked over 300 pounds of meat and served over 250 people. Out of the 14 company teams competing, Commonwealth was crowned the champion!
Events like these allow Commonwealth to show our appreciation for all the hard work these tradesmen and women put in on a day-to-day basis. They are critical to the success that we have at Commonwealth. We are proud to be able to bring the trophy back to the Commonwealth team, especially because it is named after not just a fantastic electrician but a fantastic friend, Walt.