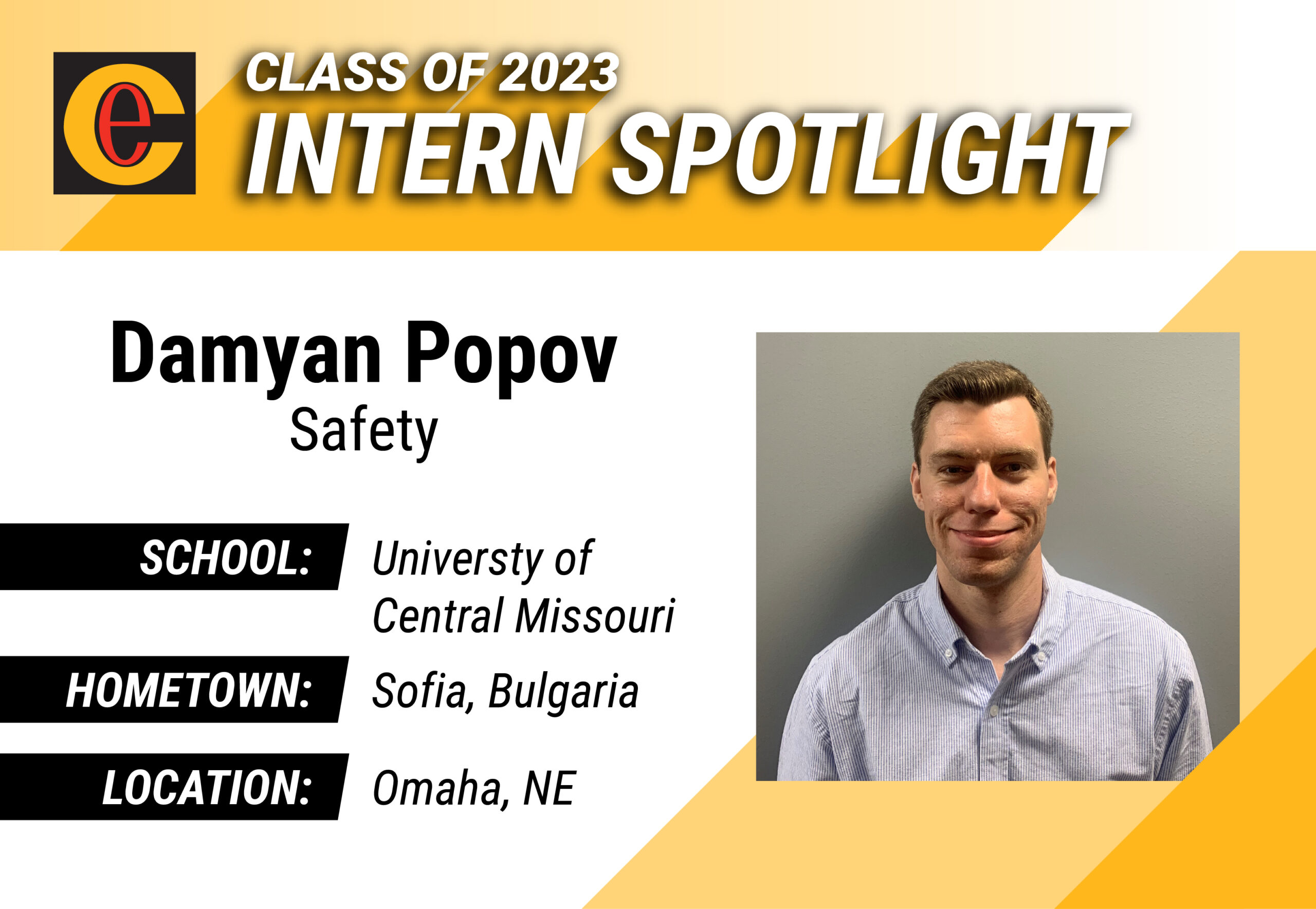 INTERN SPOTLIGHT – Damyan Popov
 School: University of Central Missouri         
Internship: Safety
Location: Omaha
Supervisor: Todd Longenecker
Job Description: Assisting with project safety audits, creating safety trainings and toolbox talks, and learning about safety in the electrical industry. 
Throughout the summer Damyan will be visiting projects across the Midwest locations, learning what our people do and assisting with jobsite audits. He will also be attending trainings as well as creating and presenting his own before the end of the summer. In addition to this, he has been tasked with assisting in the creation/update of toolbox talks.
"The need for quality safety professionals is only increasing in our industry. The internship program has allowed us the opportunity to bring in great, up and coming, safety professionals." – Todd
About Damyan
Where are you from?
Sofia, Bulgaria
What school are you attending?
University of Central Missouri
After graduation what is your dream job and what state would you like to be in?
Safety Professional in motorsports. Missouri, Kansas or Nebraska.
Do you have a secret skill? (Can you run a marathon? Knit, crochet, mountain climb, BMX bike, sail?)
Car repair & restoration.
Favorite Quote:
"A person who never made a mistake never tried anything new."  -Albert Einstein
Favorite book, T.V. show, or movie:
The Shawshank Redemption
Anything else you would like to share about yourself?
I enjoy playing soccer where I mostly play as a goalkeeper. I have my own go-kart with which I race at Kansas City Karting Association.