Our branch in Des Moines, IA, has begun volunteering at a nonprofit known as Creative Visions. Creative Visions, founded by state senator Ako Abdul-Samad, is an organization in Des Moines that has enabled thousands of individuals to build stronger lives, stronger families, and stronger communities through its core program of services, which focuses on self, family, and community betterment.
We are working alongside several of our trade partners, including Turner Construction, Cupertino Electric, and Waldinger, to provide several electrical upgrades, as well as a much-needed facelift to the building. The scope of onsite work consists of a complete service upgrade, including new panels and transfer switch to accommodate the 30Kw generator.
This project would not have been successful without our teams' efforts. The onsite foreman was Andrew Stoll, assisted by journeyman John Bunting. Constructability Manager Joe Folsom provided coordination and technical support. We are very grateful for their hard work and dedication.
Here at Commonwealth, we are always looking for ways to make an impact within our community, and we're excited to continue this tradition by being a part of this project.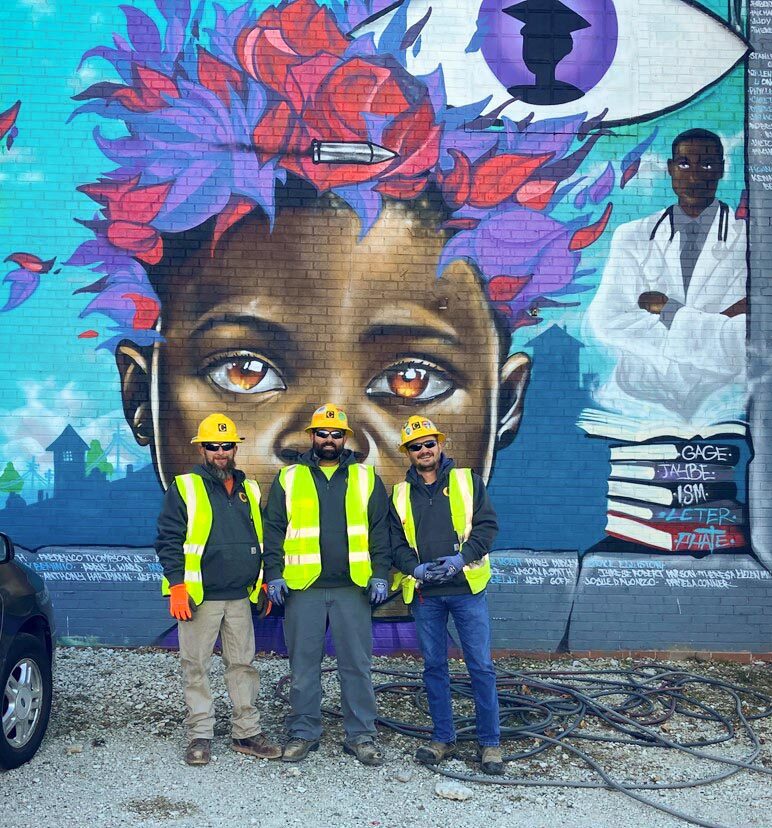 Pictured left to right: Andrew Stoll, John Bunting, Joe Folsom