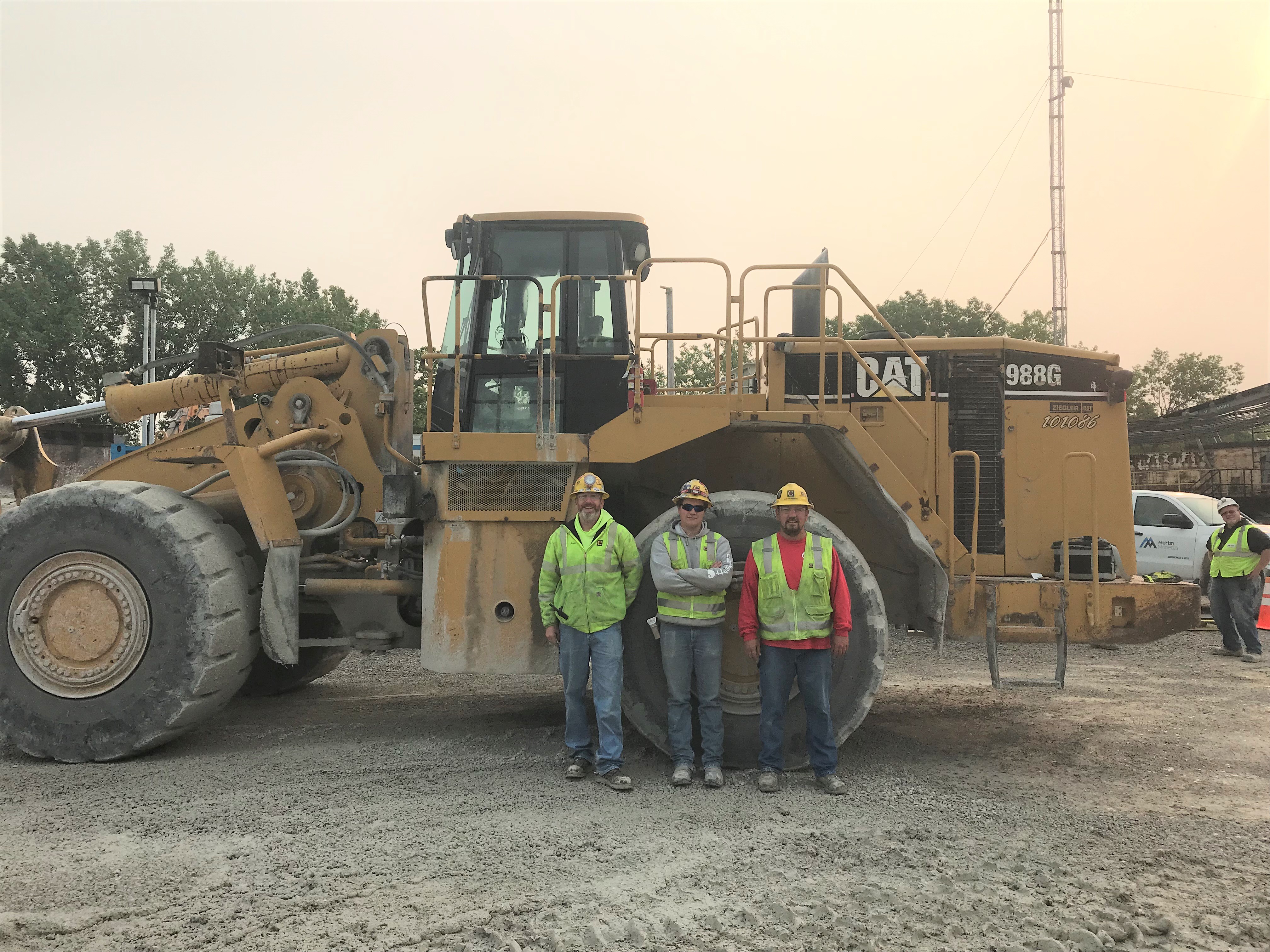 This past spring, the Des Moines branch received the opportunity to partner with Martin Marietta, Inc. Commonwealth negotiated service and small project work for ten mine sites around Central Iowa. CECM Nebraska offices have also partnered with Martin Marietta to service sites in Nebraska. This new partnership is exciting
for both Commonwealth and Martin Marietta.
Martin Marietta, Inc. is headquartered in Raleigh, North Carolina but is active with more than 400 locations spanning 32 states. They are a leading supplier of construction aggregates and heavy building materials. Commonwealth has already successfully completed setting up two new portable sand plants as well as relocating several temporary electrical services.
Most of the sites that CECM will be working on are above ground; however, a few are underground mines. The Sully site reaches a depth of 200 feet and the Durham mine stretches to 600 feet underground. CECM's team of electricians were required to complete a 40-hour MSHA 48 safety training course to safely work in these deep mines.