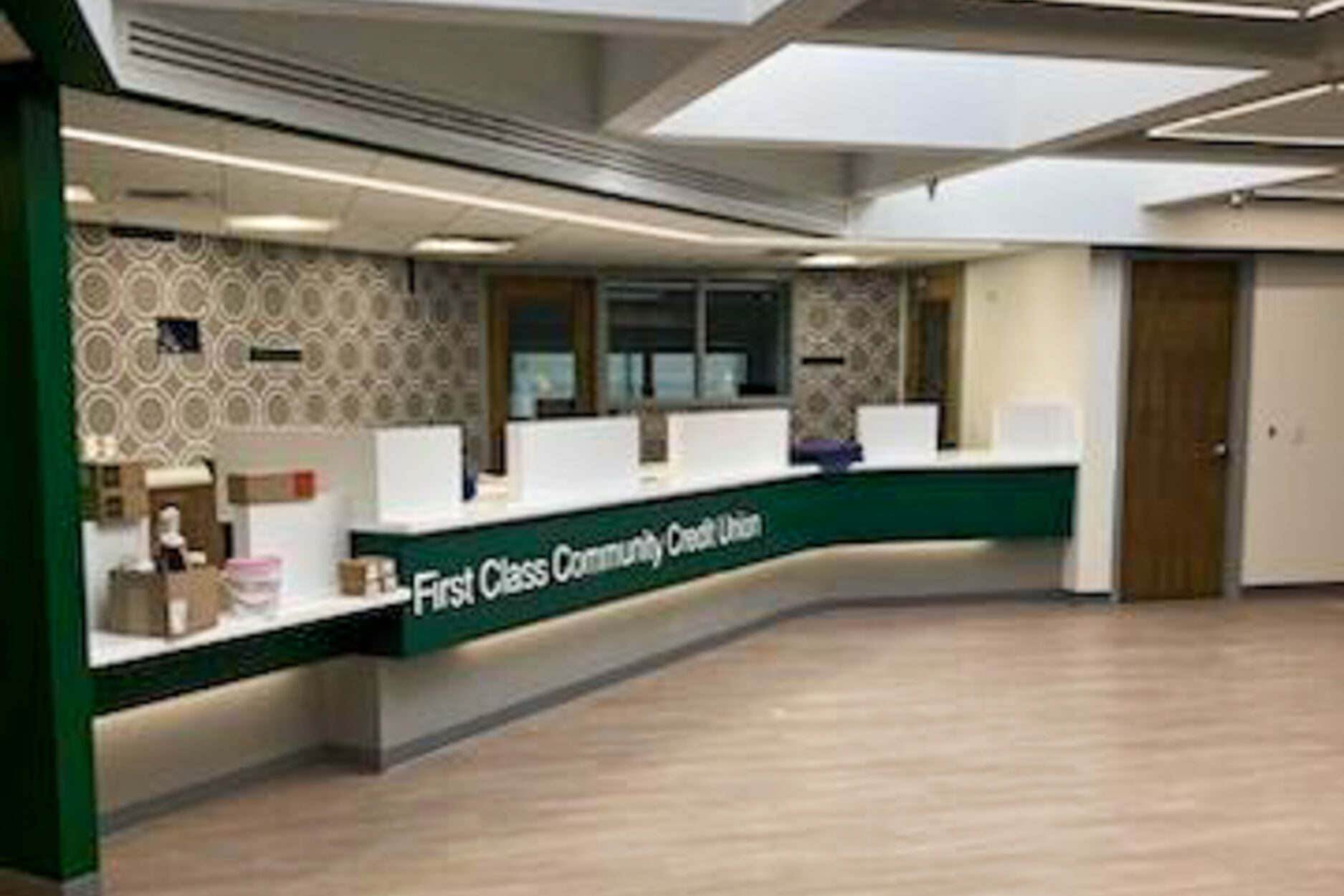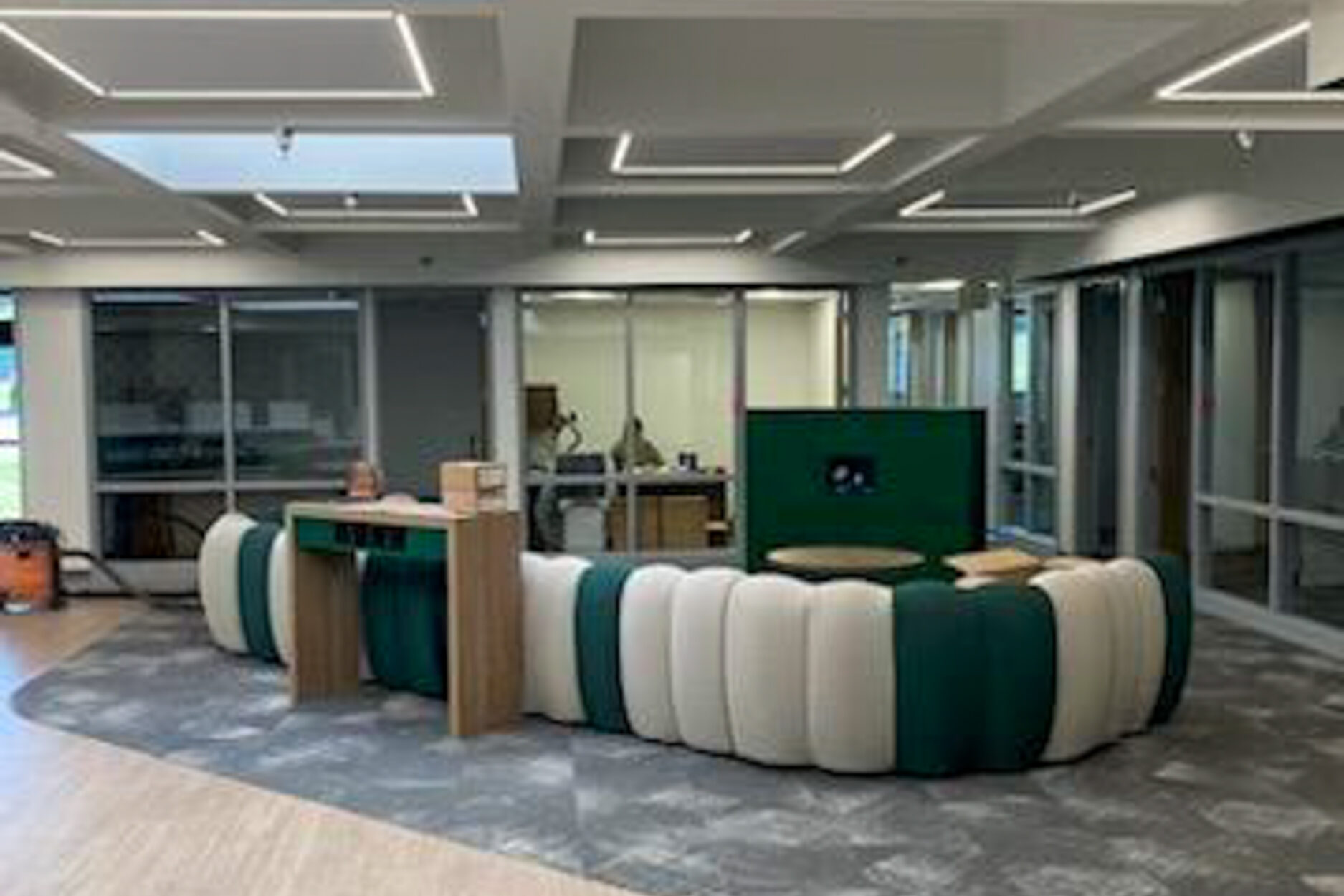 The interior of the remodeled First Class Community Credit Union.
By: Kurt Umthum – Project Manager | Des Moines
Commonwealth Electric Company of the Midwest's team in Des Moines, IA, has been working on the final portions of a remodel for First Class Community Credit Union with general contractor Neumann Brothers Construction. First Class, located in West Des Moines, IA, had sustained water damage to its interior during a storm that produced golf ball-sized hail. Due to over 100 impacted locations on the roof due to the hail, the bank's interior suffered extensive water damage.
During the remodeling process, the bank remained open, with offices and the drive-thru tellers still in use. The project consisted of a complete interior demolition and new conduit raceways, wires, lights, lighting controls, and power devices. Commonwealth's Limited Energy Team fully refreshed the structured cabling system and installed a new fire alarm system. Despite a handful of challenges, the project was finished on schedule.
Commonwealth's efforts in the field were led by Foreman Josh Curtis and Project Manager Kurt Umthum, with help from the Limited Energy Team, led by Field Technician Taylor Brown and Project Manager Lance Christenson.
Commonwealth's Des Moines team is excited to have continued the relationship with their partners at Neumann Brothers Construction on another successfully completed project.