In a time when it seems like our world has been turned upside down, it's important to acknowledge the people and teams that rise to the occasion and take care of business. The Des Moines Service Team has done exactly that.
Our team, while taking the necessary precautions and maintaining the highest level of safety, has moved forward and worked through every obstacle this pandemic has thrown at us. There have been no hesitations for getting the job done and taking care of our customers.
One example is Des Moines Water Works. When DMWW needed power for an RV Park Command Center they were setting up, our team was there within the hour to help make that happen. This gave DMWW the ability to keep a team on-site and quarantined, in order to protect the operation that delivers clean water to the city.
This is only one of the many instances in which our service electricians do what they need to do and do it to the high standards Commonwealth Electric prides itself on. We are thankful for the opportunity to share this and thank the entire Service Team in Des Moines.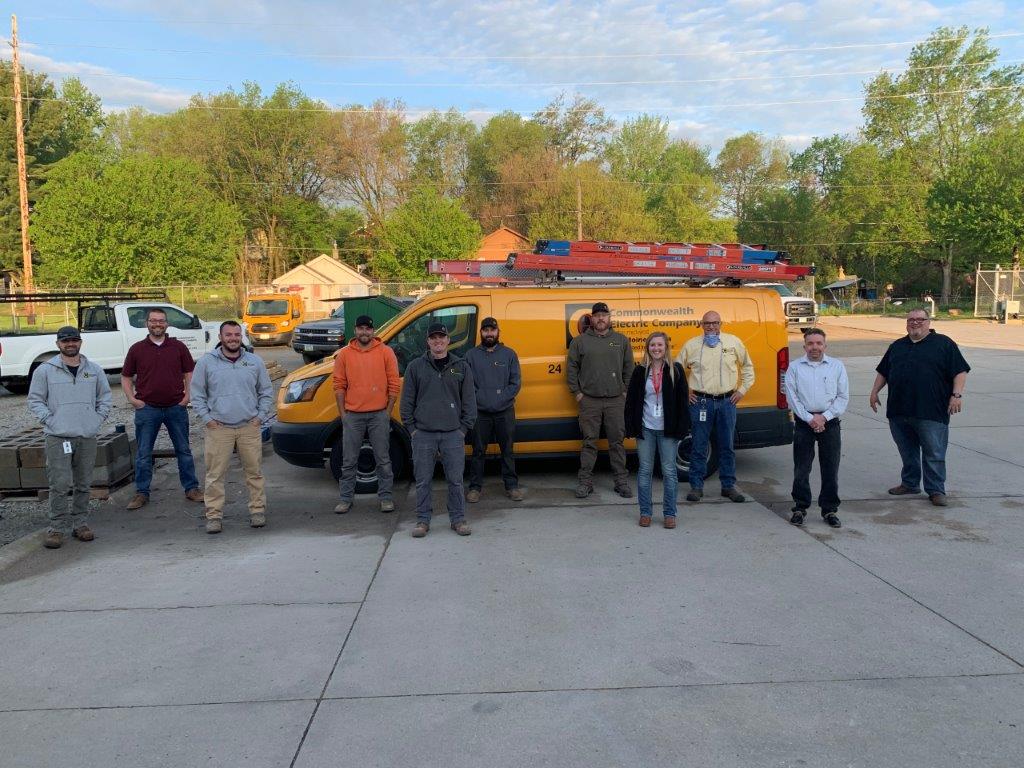 Left to right: Drew Schmidt, Tom Washington, Chase Kohler, Cole Hyler, Cory Schmidt, Dave McQuiston, Kevin Day, Danielle Thompson, Jeff Hutchison, Mark Hollingworth, Harley Wilson (Not Pictured – Mike Ertl)
Also in Des Moines, COVID-19 has not stopped the Commonwealth Low Voltage Team. This group has continued working hard to serve their customers in the best way possible. We currently have a total of 13 field employees that are working diligently, despite the circumstances over these past couple of months.
This is a tribute to the field employees pictured below. Without them we would not be successful in maintaining long-term relationships with our customers. These team members have been successful in serving many customers over the past couple of months, including: UnityPoint Health, Wells Fargo, Camp Dodge, Graceland University, City of Des Moines, Des Moines Airport, Multiple Dollar Tree locations around the State, Data Center work, Greenhill Apartments and many others.
Thank you to the Commonwealth Low Voltage team for all that you continue to do!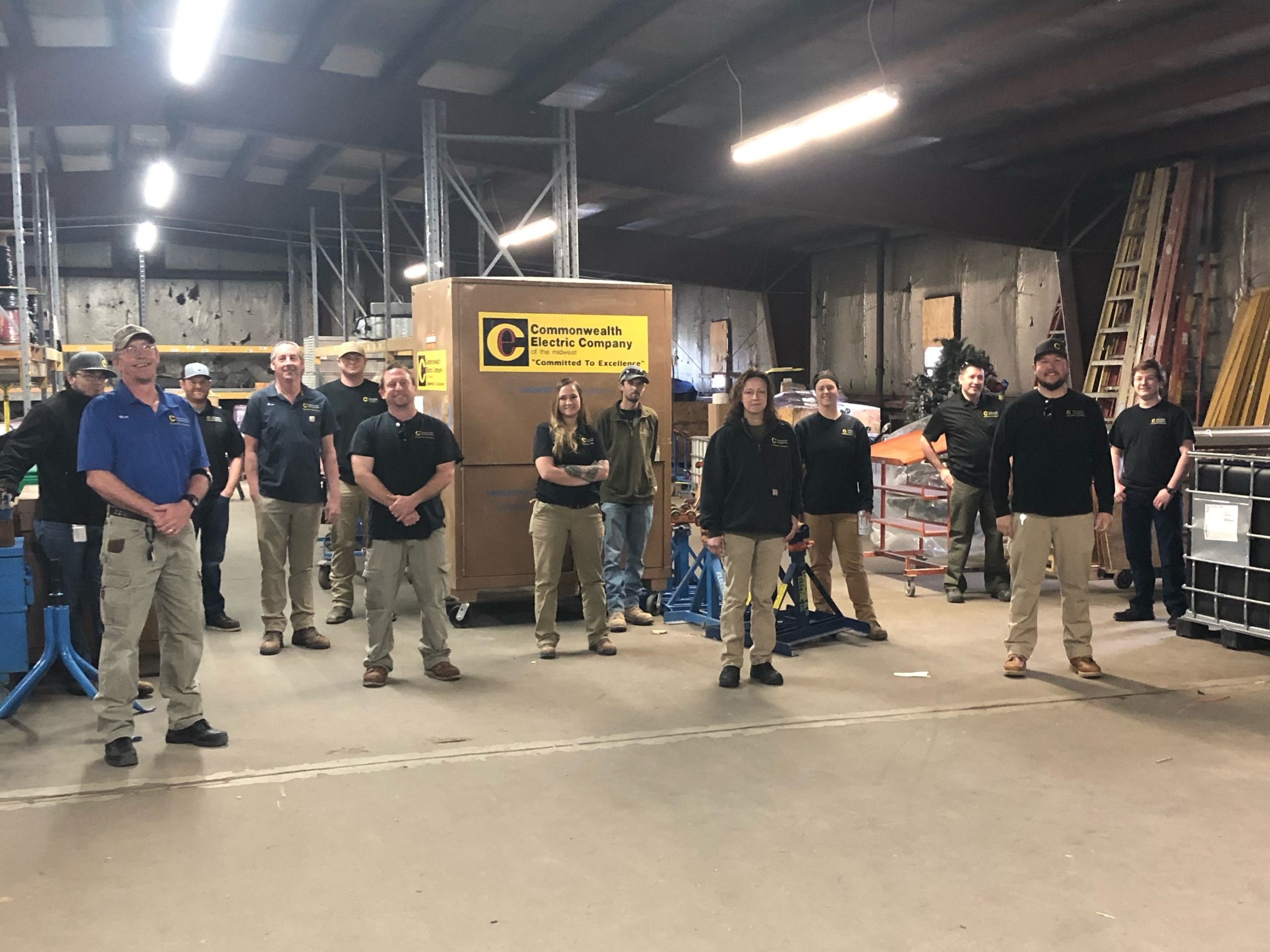 Left to right: Gabe Coco, Matt Kirby, Joe Schaff, David Vander Horst, Tony Nizzi, Derek Smith, Kay Mealey, Jake Belcher, Lindsay Leslie, Rae Lenz, Ryan Bettcher, Curtis Wheeler, Timothy Bettcher