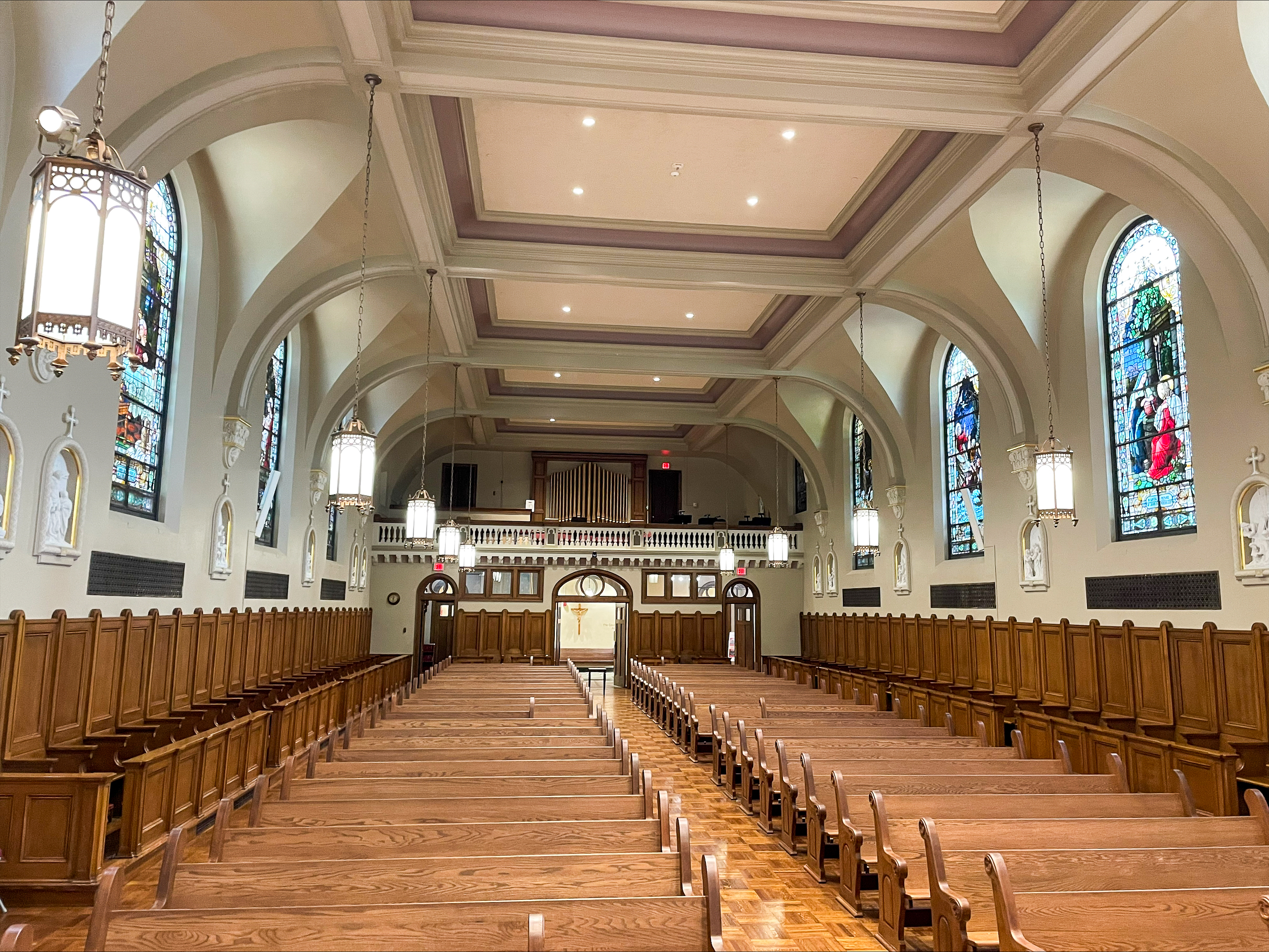 Commonwealth's team in Omaha, NE, installed new LED can lights inside Duchesne Academy's chapel.
By: Nick Reiners – Project Manager | Omaha and Jon Folkers – Corporate Business Development Manager

Commonwealth Electric Company of the Midwest (CECM) in Omaha, NE, was selected to renovate the chapel and theater at Duchesne Academy of the Sacred Heart in Omaha. Duchesne has been a longtime customer, and we are grateful for this opportunity. CECM worked under the guidance of the General Contractor, MCL Construction.
The CECM team on this project consisted of Project Manager Nick Reiners and was led by General Foreman Mike Hayes and Foreman Derek Schwieger. The project consisted of a new modernized theater with state-of-the-art lights, sound systems, and controls.
There are challenges to be expected when updating a 100-year-old chapel. The new LED can lights that were installed in the chapel and theater could not take away from the aesthetics of the building. CECM knew that we had to respectfully maintain the historic look throughout the upgrade project.
CECM also provided Duchesne Academy with an upgrade from its previous lighting system package. The lighting control system installed is a more robust system for their team to use for years to come.
CECM appreciates the cooperation received from
the Duchesne Academy staff. The staff gave our team total access to the chapel and theater without interruption from their students and faculty staff, thus promoting a safe environment at all times.
"Mike and his team have worked hard during this project and have been committed to strengthening our relationship with the Duchesne Academy family and with our general contractor, MCL," said CECM Project Manager Nick Reiners. "We look forward to working with both Duchesne Academy and MCL on future projects."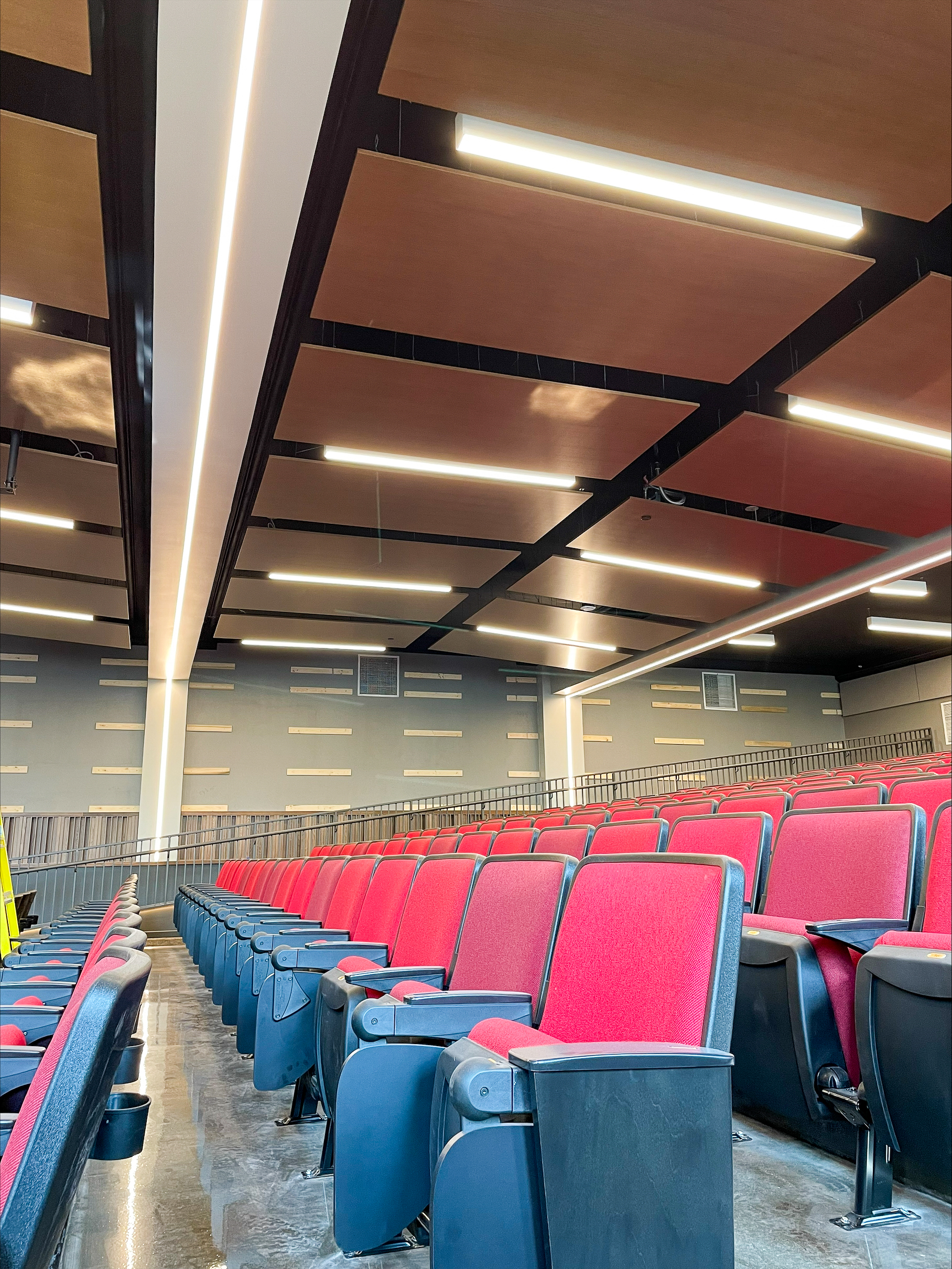 The new theater at Duchesne Academy.