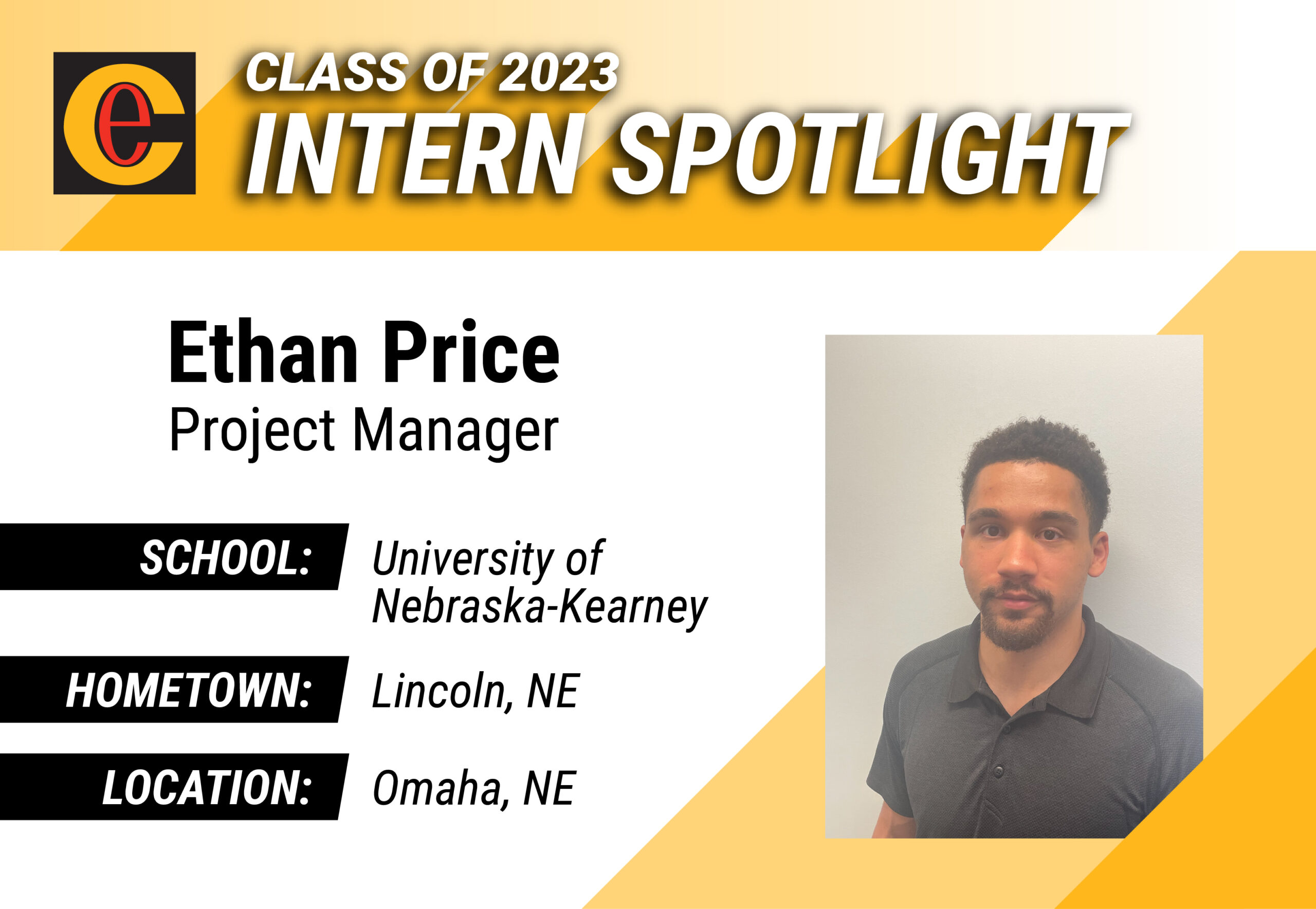 School:
University of Nebraska – Kearney
Internship:
Project Management
Location:
Omaha, NE
Supervisor:
John Randall
Ethan has been busy this summer sitting in with Project Manager Noah Thornton and looking over his shoulder at how we do project management duties. When he's not busy learning how to write POs, getting quotes, or working on spreadsheets, he seeks out other department managers to pick their brains on what they do and how it all works together with the big overall Commonwealth Electric Company of the Midwest (CECM) machine. Project Manager John Randall meets with Ethan once a week to go over what he is working on and just kick stuff around on what his team and CECM do. Ethan has a great interest in learning the WHY behind the WHAT. John is working with him to make sure he gets a full understating of what CECM is all about and what we really do so that when August rolls around, he can make a good, educated decision on "Is CECM right for me?".
"I'm excited that CECM finally has an internship program, that's how I learned. Young people can get a wider understanding of a business which will hopefully help them make a better long-term career decision." – John Randall | Project Manager
About Ethan
Where are you from?
Lincoln, NE
What school are you attending?
University of Nebraska – Kearney
After graduation what is your dream job and what state would you like to be in?
[My] dream job would be to work anywhere that I enjoy, and where I am happy. A place filled with great people who all work together and have fun doing it. That's living the dream.
Do you have a secret skill? (Can you run a marathon? Knit, crochet, mountain climb, BMX bike, sail?)
I'm a hockey player
Favorite Quote:
"Yesterday is history, tomorrow is a mystery, but today is a gift. That is why it is called the present."
Favorite book, TV show, or movie:
Favorite TV show: Friends
Anything else you would like to share about yourself?
Played/playing professional hockey. [I've] been playing hockey since I was three years old, and have been a professional for the last two years.  [I've] lived in numerous places like Victoria, BC;  Portland, Oregon; Grenoble, France; Boston, Mass.; and Toronto, ONT.