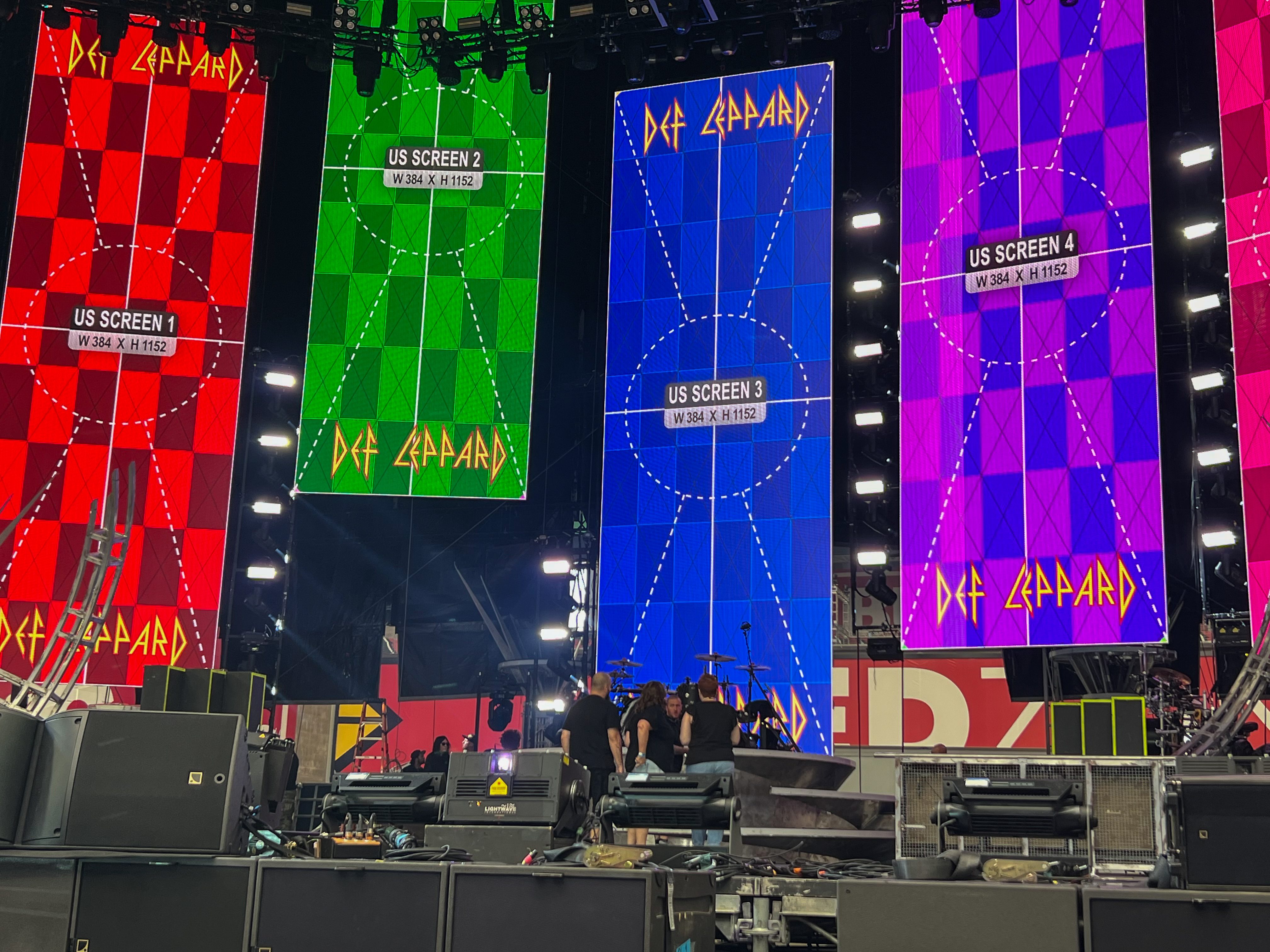 By: Melanie Hamner – Account Manager | Exposition Services
Summer in Arizona is not our busiest time of the year. Between 110+ degree days, a few monsoons, dust storms (or "haboobs" if you're an Arizonan), and weird bugs… who wouldn't want to host their event in Arizona right now? While trade shows and conventions aren't too busy, one area of business always picks up in the summer: concerts at State Farm Stadium. These events are fun to produce, seeing all the "behind the scenes" activity and, occasionally, bumping into a nationally-renowned recording artist or band.
Commonwealth Electric's Exposition and Trade Services (Expo) Division in Phoenix has been contracted with the State Farm Stadium since 2020. When it comes to concerts, a lot of demanding work is involved to host 70,000 music lovers. The electricians lay out thousands of feet of cable and fill up huge water tanks containing thousands of gallons of water that hold up massive amounts of staging equipment. It is not unusual for us to hook up several 200 amp and 400 amp services to these huge sets for lights and sound. Backstage needs can be vast as well, providing power for broadcast trucks, catering tents, dressing rooms, and even laundry service for the traveling crew.
Just this past year, several artists, including Def Leppard, Coldplay, Mötley Crüe, Joan Jett, Poison, George Strait, Chris Stapleton, Red Hot Chili Peppers, Little Big Town, and Taylor Swift, all had concerts at State Farm Stadium. Taylor Swift kicked off her sold-out worldwide tour here on March 17 and 18. The tour's production team booked the stadium a month prior and used this location to plan and practice for the rest of the tour. Foreman Josh Castro was there at State Farm Stadium every step of the way for all these productions to ensure every electrical need was met without a glitch. Clients have even gone as far as to say that we stood far apart from many other facilities' electrical teams with the excellent service that was delivered. That is no small feat considering these acts are touring not only nationally, but also around the world as well. Fantastic job, Josh!
In August, there are not just one but two world tours making a stop at State Farm Stadium: Beyonce's Renaissance Tour and—just a week later—Metallica's M72 Tour. Together, these concerts will bring over 200,000 combined visitors into the stadium.
Being a part of hosting concerts takes a lot of planning, equipment, and labor, but we make it happen as a team. Our goal at State Farm Stadium is to provide great five-star customer care for anyone who steps foot into the building with electrical needs, making them look forward to their return in the future.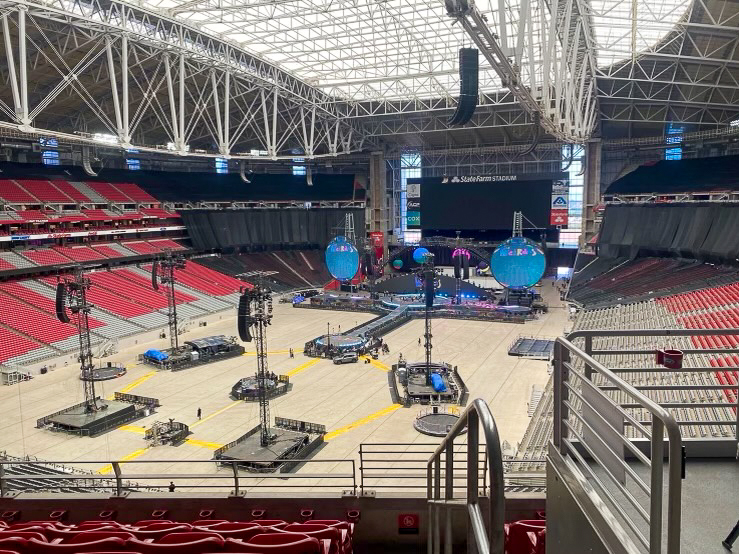 The Expo team sets up before Coldplay's Music of the Spheres World Tour.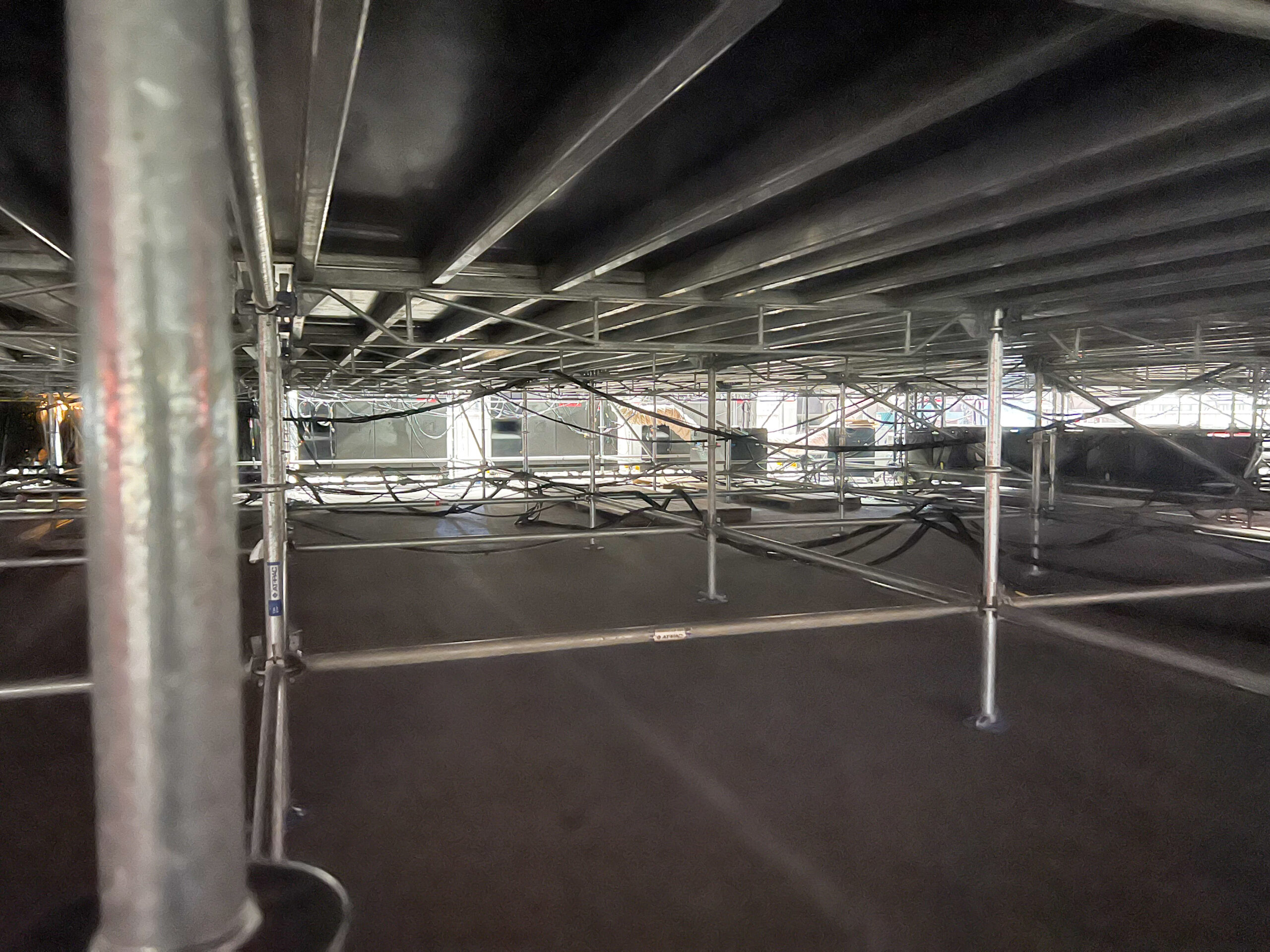 Thousands of feet of cable are laid out each concert, much of which runs under the stage.