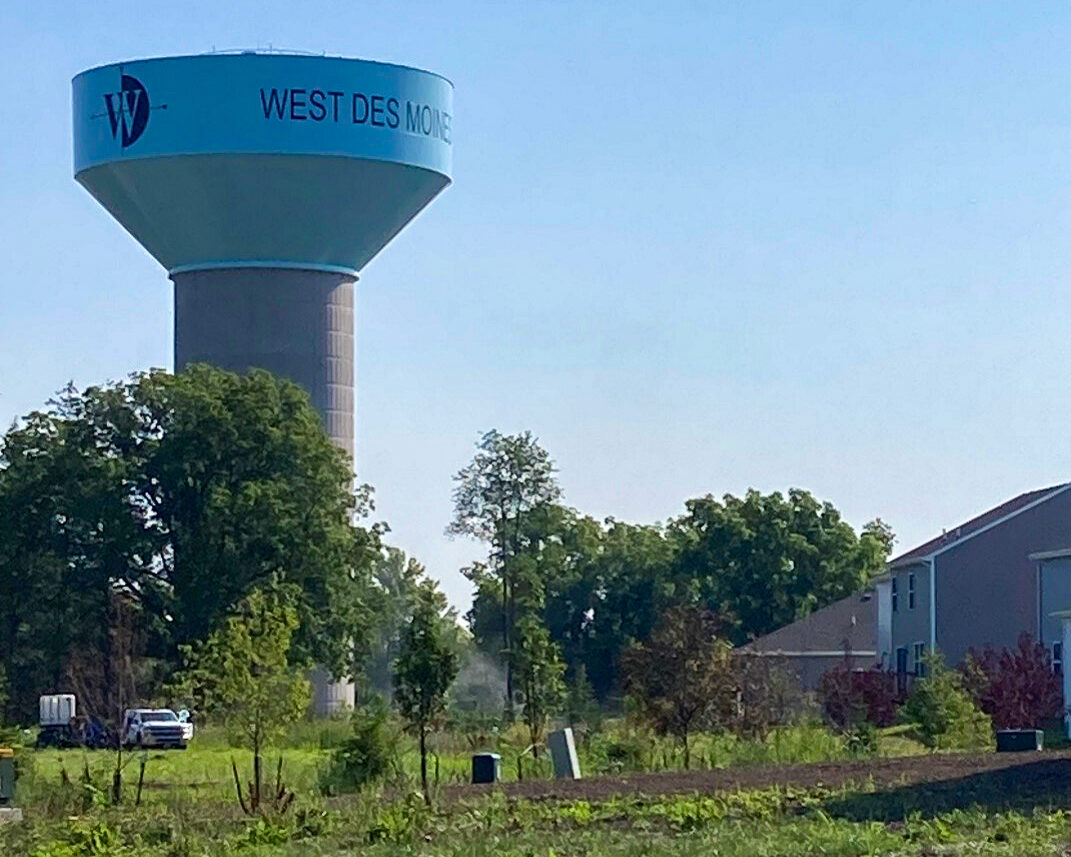 The West Des Moines Water Tower.
By: Jenae Frisch – Project Coordinator | Des Moines
Commonwealth Electric Company of the Midwest's (CECM) Limited Energy Systems team in Des Moines, IA, has been busy with several projects.
One such project is performing the limited energy systems scope at a new water tower for the West Des Moines Water Works (WDMWW). In 2020, CECM installed a new wireless redundant loop communication system to network all existing water towers to the main headquarters of the WDMWW. The network transports information for the Supervisory Control and Data Acquisition systems, access control, and surveillance systems for each tower location.The Project Manager for this project is Lance Christianson, with Senior Security Technician Terry Huss and Field Superintendent David Vander Horst leading the field installation.
Several projects are also underway at the Iowa Judicial Branch facility. The CECM team has spent the past several months designing and installing a new security network to support a new surveillance camera system, access control system, and intrusion detection system. These projects are being led by David Vander Horst.
The CECM team is currently performing a large project for UnityPoint Health. Due to the ever-increasing demands placed upon the network infrastructure, CECM is installing a new single-mode optical fiber backbone system at three UnityPoint hospitals. The project includes over 65,000 feet of single-mode fiber, supplying over 65 communications spaces in the facilities. This new backbone system will meet the current and future needs of these vital facilities. Joe Schaff is performing the superintendent duties for this project while supporting Project Foreman Ryan Bettcher.
Another healthcare client, The Iowa Clinic, is constructing several facilities in central Iowa. The CECM team is installing structured cabling, security, nurse call, fire alarms, sound masking, and overhead paging systems in these facilities. These projects will be performed by Field Technicians Curtis Wheeler and Taylor Brown.
One last project in progress is a large-scale fire alarm project at Iowa State University. The National Institute for Certification in Engineering Technologies (NICET) certified life safety group of the Des Moines Branch has been working on this project. This
project will enhance the safety of the students residing in the on-campus apartment complex. Due to the success of the project, the Iowa State University team has recommended the CECM team perform subsequent fire alarm projects for the remainder of the apartment buildings within the complex. This project is led by Foreman Technician Kay Mealey, NICET II.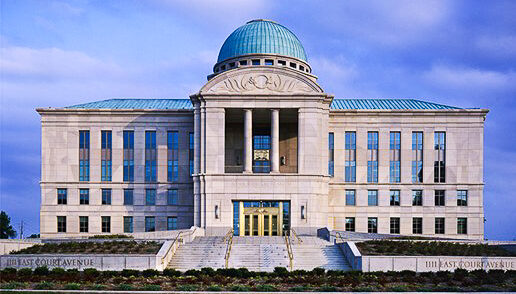 Iowa Judicial Branch Building