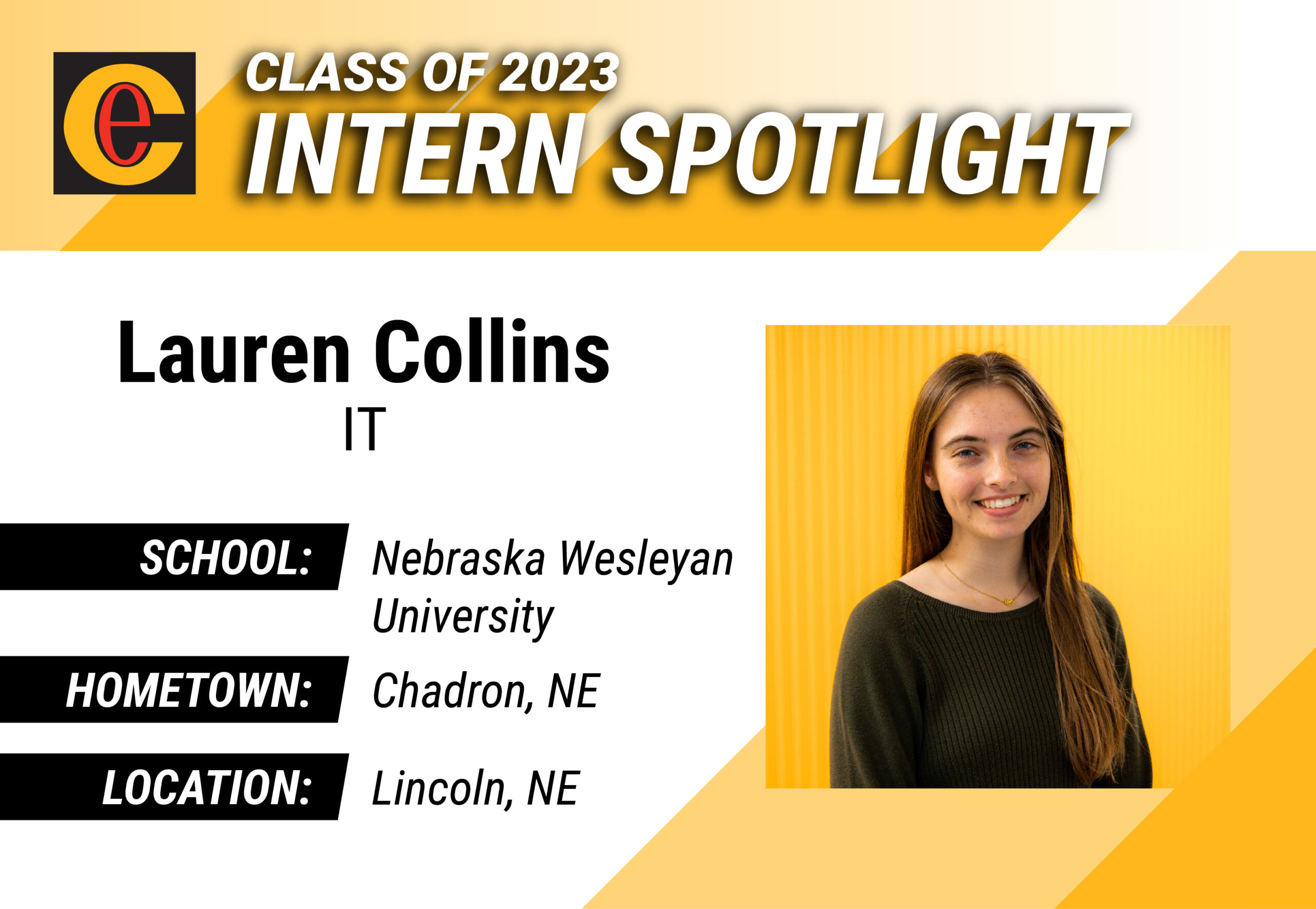 INTERN SPOTLIGHT – Lauren Collins
School: University of Nebraska – Lincoln    
Internship: IT
Location: Lincoln, NE
Supervisor: Steve Hernandes
The IT Intern will help implement, maintain, and troubleshoot the Commonwealth IT infrastructure.  This position will demonstrate technical competency, delivering mission critical infrastructure and support the highest levels of availability, performance, and security. The Intern will have a focus on implementing and enhancing the security infrastructure while addressing security alerts and notifications.
I am exciting for Lauren's help in running our cybersecurity phishing email testing program to make sure that our users are well trained in the area of phishing emails, and aware of the risk to our Company from such attacks.
About Lauren
Where are you from?
Chadron, NE
What school are you attending?
Nebraska Wesleyan University
After graduation what is your dream job and what state would you like to be in?
My dream job is anywhere I get to continue to learn and grow in the field of computer science! I would like to live in Nebraska or a nearby state.
Do you have a secret skill?
I have been playing French horn in concert bands across Nebraska for 10 years now!
Favorite Quote:
"It'll buff out" – Ronald Lytle
Favorite book, T.V. show, or movie:
Favorite books: Dreaming in Cuban, Cristina García; Braiding Sweetgrass, Robin Wall Kimmerer