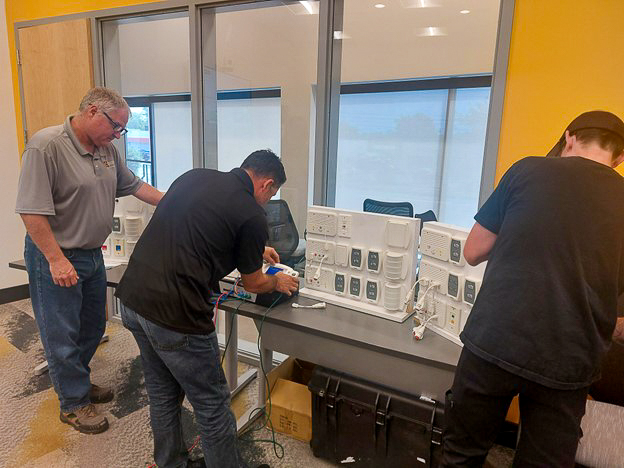 Terry Huss, Ryan Bettcher, and Zach Owens train with TekTone products.
By: Clint Bailey – Project Manager| Des Moines
The Limited Energy Systems team in Des Moines, IA, has increased its ability to serve the healthcare industry by achieving elite partner status with TekTone. After completing all design and installation training requirements, the Des Moines Branch is now certified to design, distribute, and install all nurse call, wander management, alert integration, and mobile staff application product lines available from TekTone.
Whether it may be at a hospital or within a clinic environment, the Des Moines Branch of Commonwealth Electric is now a full-service provider of all electrical and limited energy system needs for healthcare end users.