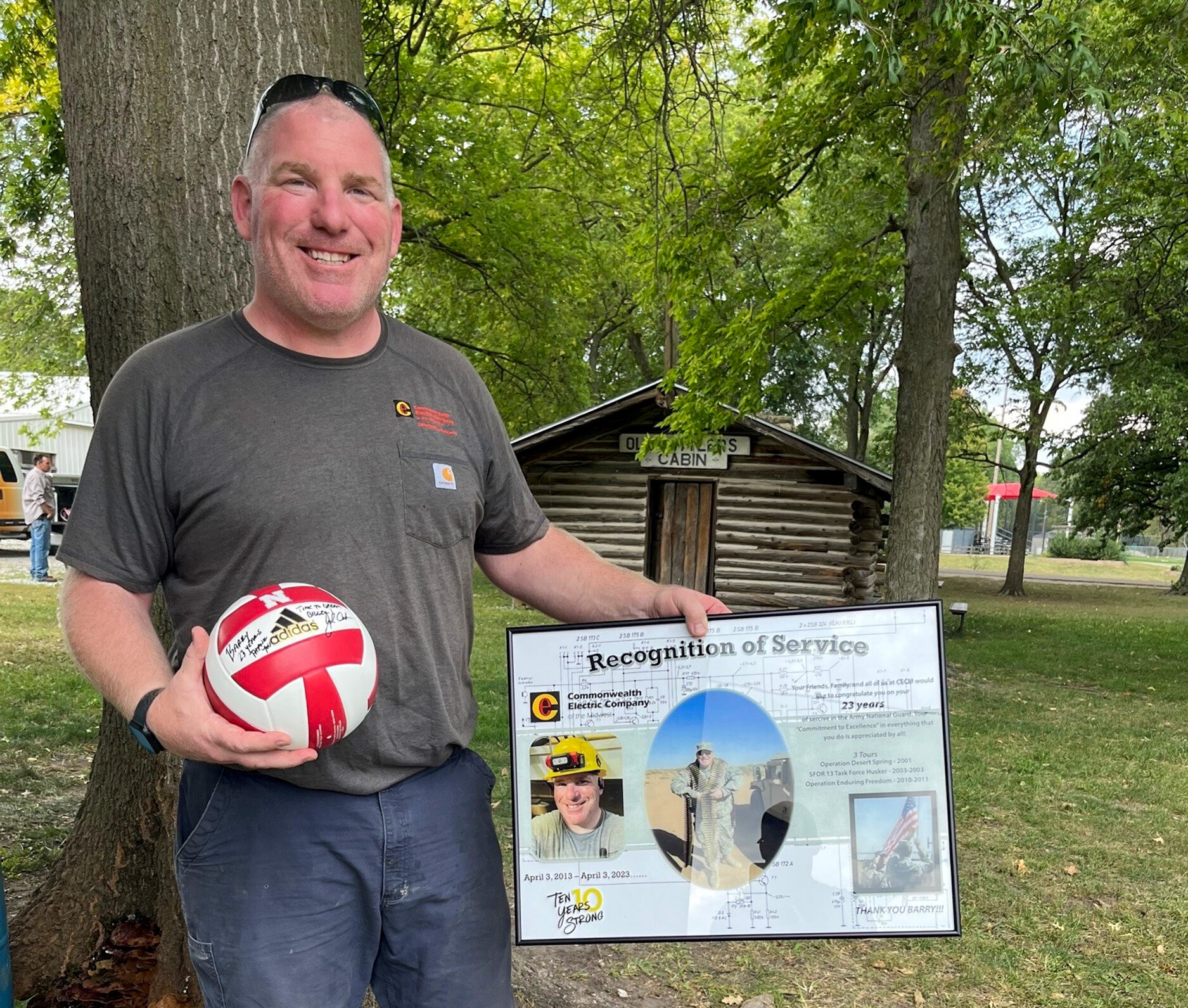 Thank you for all you do, Barry!
By: Ty Peterson – Field Operations Manager | Lincoln

Commonwealth Electric Company of the Midwest's (CECM) team in Lincoln, NE, recently hosted an appreciation barbeque for the men and women who played pivotal roles in the recent shutdowns at both our Nestle and Smithfield Foods sites. These projects required the efforts of 50-60 employees, all working diligently on major component replacements in both manufacturing facilities.
During this event, we had the opportunity to honor an exceptional individual who has made a significant impact at CECM. Barry Erb, who had recently celebrated his 10th anniversary with the company, also recently retired from the Army National Guard after 23 years of service. We wanted to recognize and thank Barry for his unwavering dedication and service.
Barry is currently a general foreman at Smithfield, where he splits roles with General Foreman Brady Bridges. His role varies daily, ranging from basic shift maintenance to larger-scale construction equipment upgrades such as robotics or new motor control centers. He enjoys working at CECM due to both his leadership and his freedom. "We are given the tools needed for success," he said, "and it is up to us to ensure that we are successful." Outside of work, Barry spends much of his time taking his nine-year-old son to various sporting activities.
Barry is a vital member of our Lincoln team and continuously puts the needs of his crew and others before his own. We were honored to be able to celebrate this day with him and the rest of our Smithfield and Nestle shutdown crews!