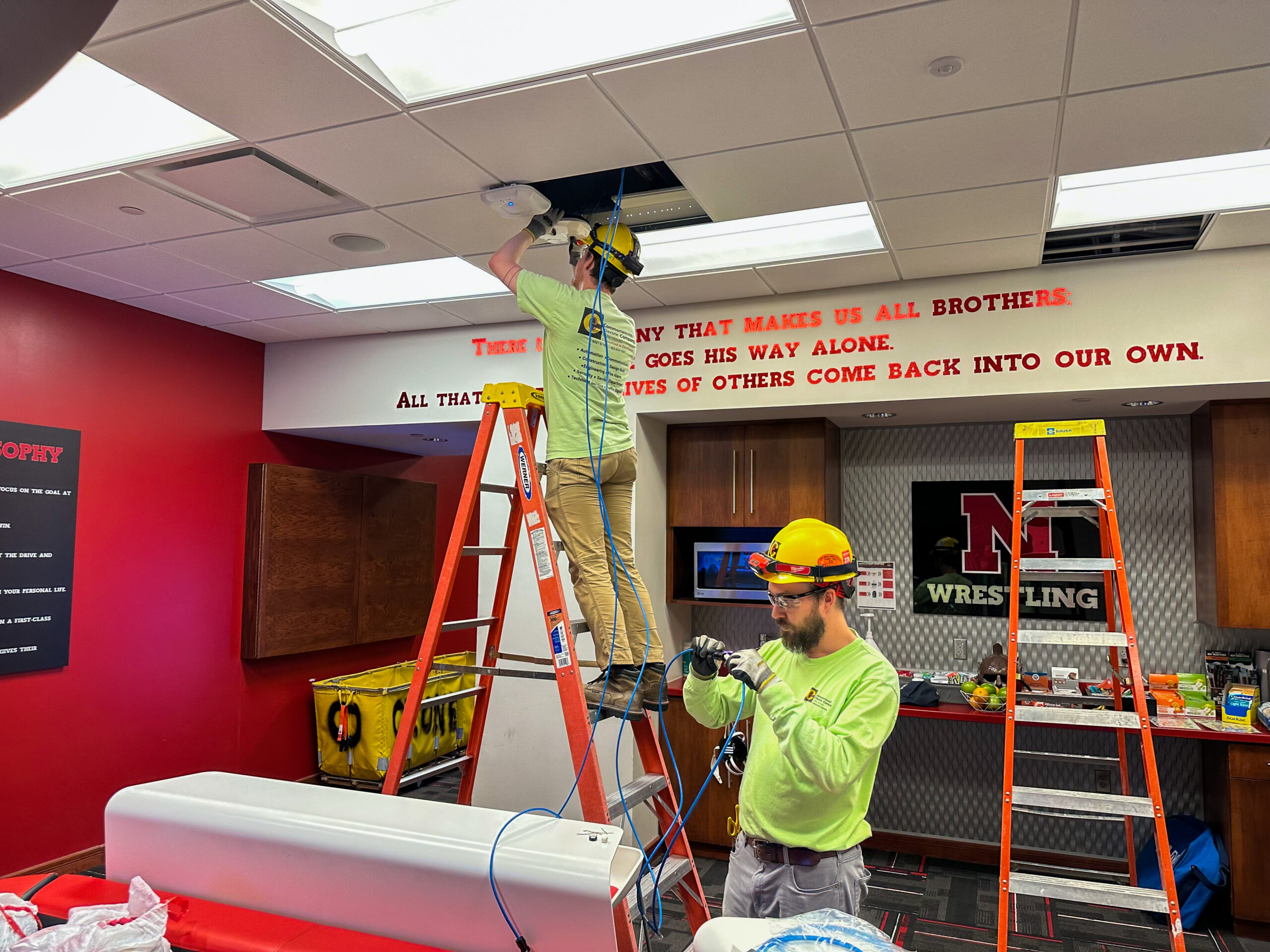 Low voltage technicians work on the Wi-Fi and LAN upgrade on UNL's main campus.
By: Todd Starkey – Low Voltage Manager | Lincoln, NE

The Commonwealth Electric Company of the Midwest (CECM) Low Voltage and Electrical Service Departments in Lincoln, NE, have teamed up with MSB Engineering to complete a project for the University of Nebraska-Lincoln (UNL) Athletics Department: a High-Density (HD) Wi-Fi and Local Area Network (LAN) upgrade.
CECM will be installing multiple TRs, cabinets, conduits, and pathways throughout both of UNL's campuses to accommodate the installation of new fiber optics, CAT6A cabling, and APs. These new additions will, in turn, support the new Wi-Fi and LAN upgrade. In addition to this project, CECM is also working in conjunction with HuskerVision, UNL's in-house production studio, on an antenna installation project for its new coaching headsets.
The new Wi-Fi network will be designed with the capability to utilize the latest Wi-Fi 6/6E technology to support 6 GHz, 5 GHz, and 2.4 GHz spectra. It will also have the capacity for MIMO and BLE features, ensuring that guests and staff alike will experience the very best service. It will also support a wide array of mobile devices, including tablets, scanners, and point-of-sales hardware.
The new project will have a reach spanning all across UNL's campus and beyond, including sites such as:
Memorial Stadium – Football
Hawks Championship Center – Football, Weight Training, and Beach Volleyball
Devaney Center – Volleyball and Olympic Sports
Hibner Stadium – Soccer
Dillon Tennis Center – Indoor and Outdoor court viewing areas
Hawks Field at Haymarket Park – Baseball
Alex Gordon Training Center – Baseball
Bowlin Stadium – Softball
Pinnacle Bank Arena – Basketball (with Antennas for Coaching headsets)
We are excited to work alongside MSB Engineering on this project, as well as our customers at UNL. The new upgrade will have a significant positive impact, and we are proud to have played a part in its implementation.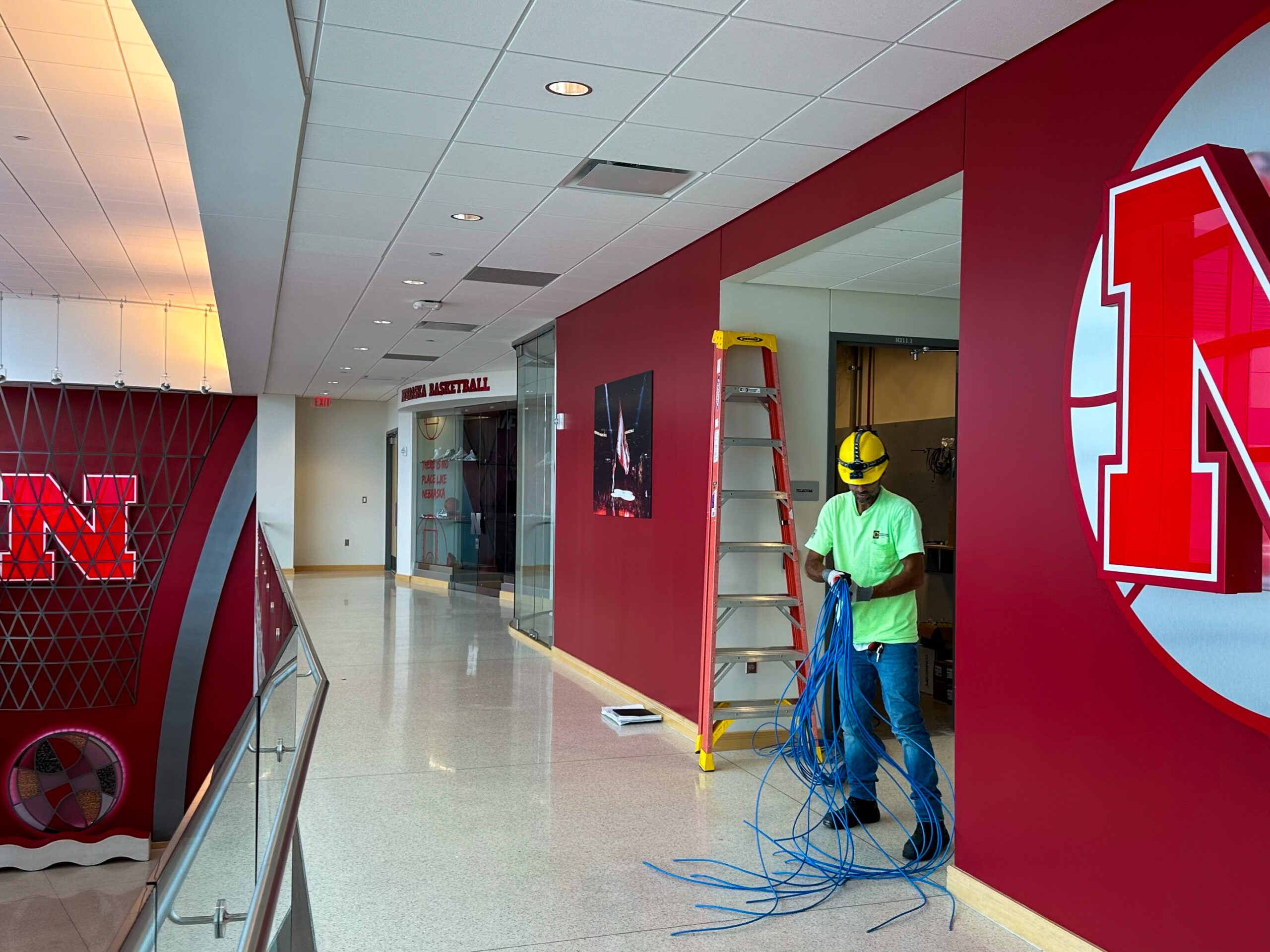 A technician gathers wiring to be used for the new Wi-Fi and LAN upgrade.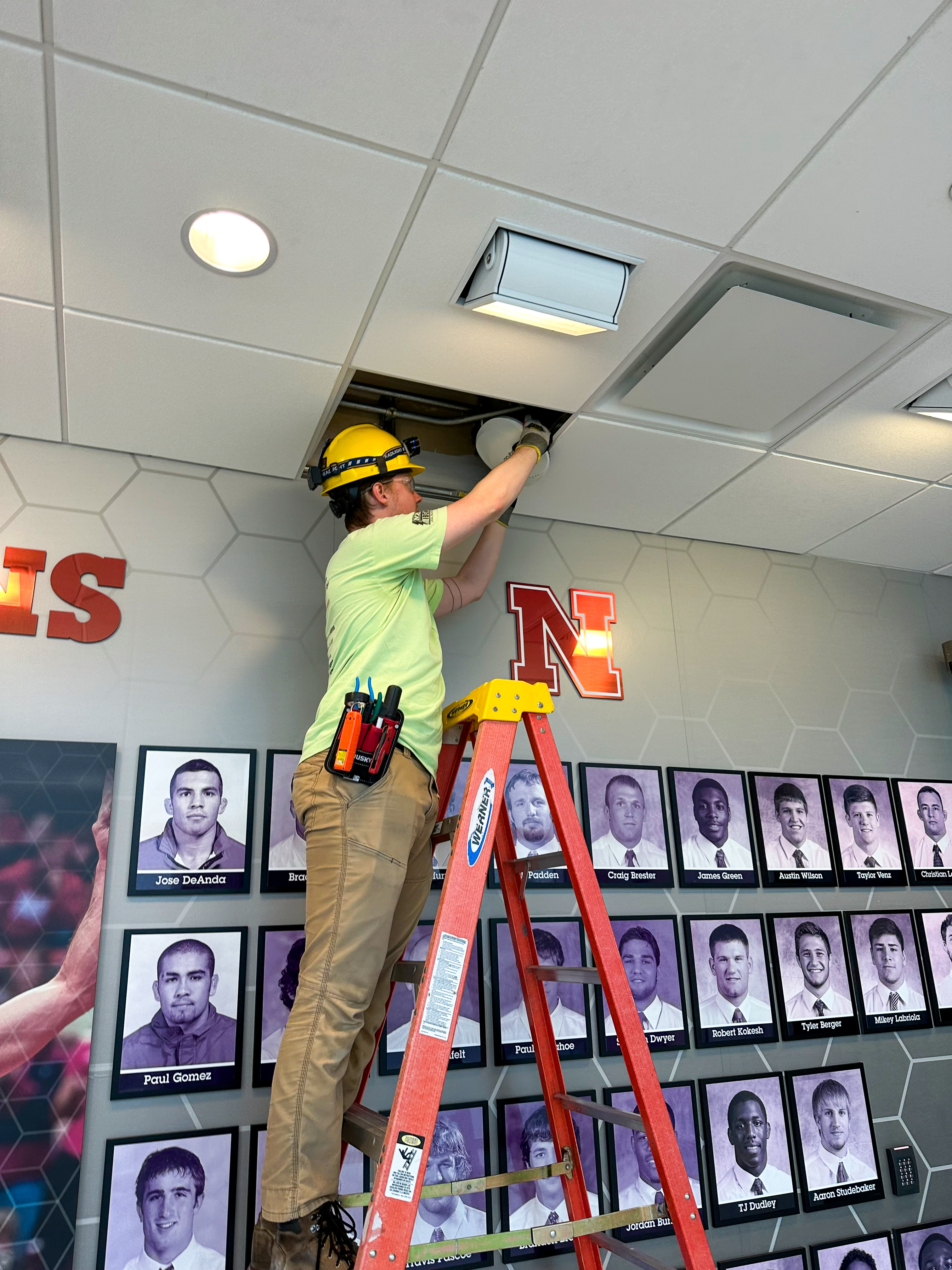 A member of the Lincoln team installs a new wireless access point inside UNL's Memorial Stadium.