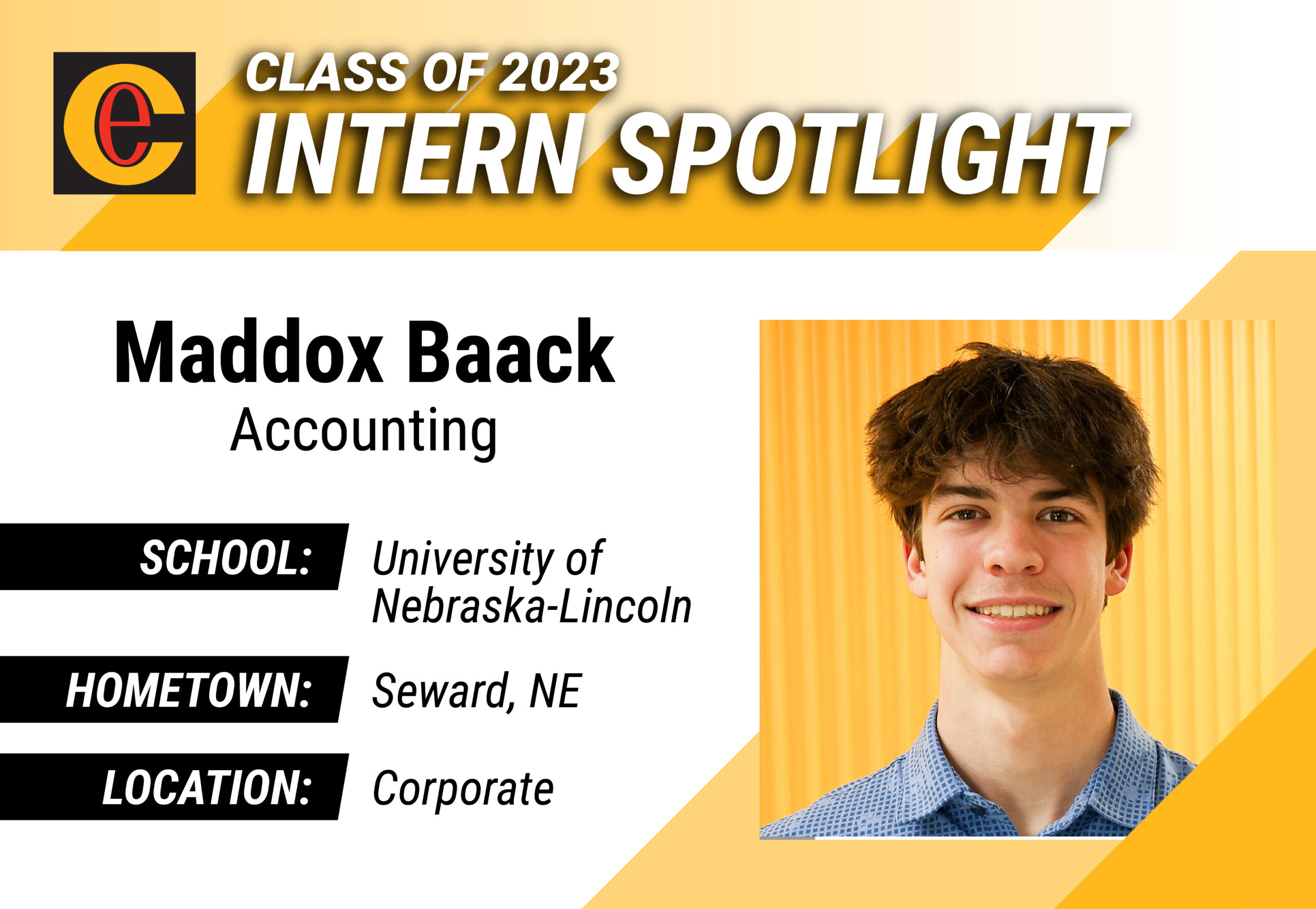 School:
University of Nebraska – Lincoln
Internship:
Accounting
Location:
Corporate
Supervisor:
Scott Harms
Maddox is highly involved with our month-end close process through recording monthly journal entries and reconciling balance sheet accounts such as accounts receivable, prepaid expenses, accounts payable, and other accounts as assigned. He is also helping out our accounts payable group by auditing the accuracy of the information in our system and performing daily accounts payable tasks. On the job side of things, he supports the branches in a number of different ways, most notably reviewing the accuracy of the job setup of our service jobs on a daily basis.
"Having Maddox as part of the accounting group has been a huge benefit to our group this summer.  By covering a variety of tasks, he's allowed us to focus on long-term projects that will help move the company forward."  – Scott Harms, CPA | Division Controller
About Maddox
Where are you from?
Seward, Nebraska
What school are you attending?
University of Nebraska – Lincoln
After graduation what is your dream job, and what state would you like to be in?
My dream job is to become a CFO one day, and I'd like to be located in Nebraska, but I wouldn't mind being in a nearby state!
Do you have a secret skill? (Can you run a marathon? Knit, crochet, mountain climb, BMX bike, sail?)
I can solve both a 3×3 and 2×2 Rubik's cube.
Favorite Quote:
"You need to skate to where the puck will be, not where it has been." -Wayne Gretzky
Favorite book, T.V. show, or movie:
The Office
Anything else you would like to share about yourself?
I love to golf and spend time with friends and family. I'm excited for the internship opportunity here and looking forward to what the summer will bring!