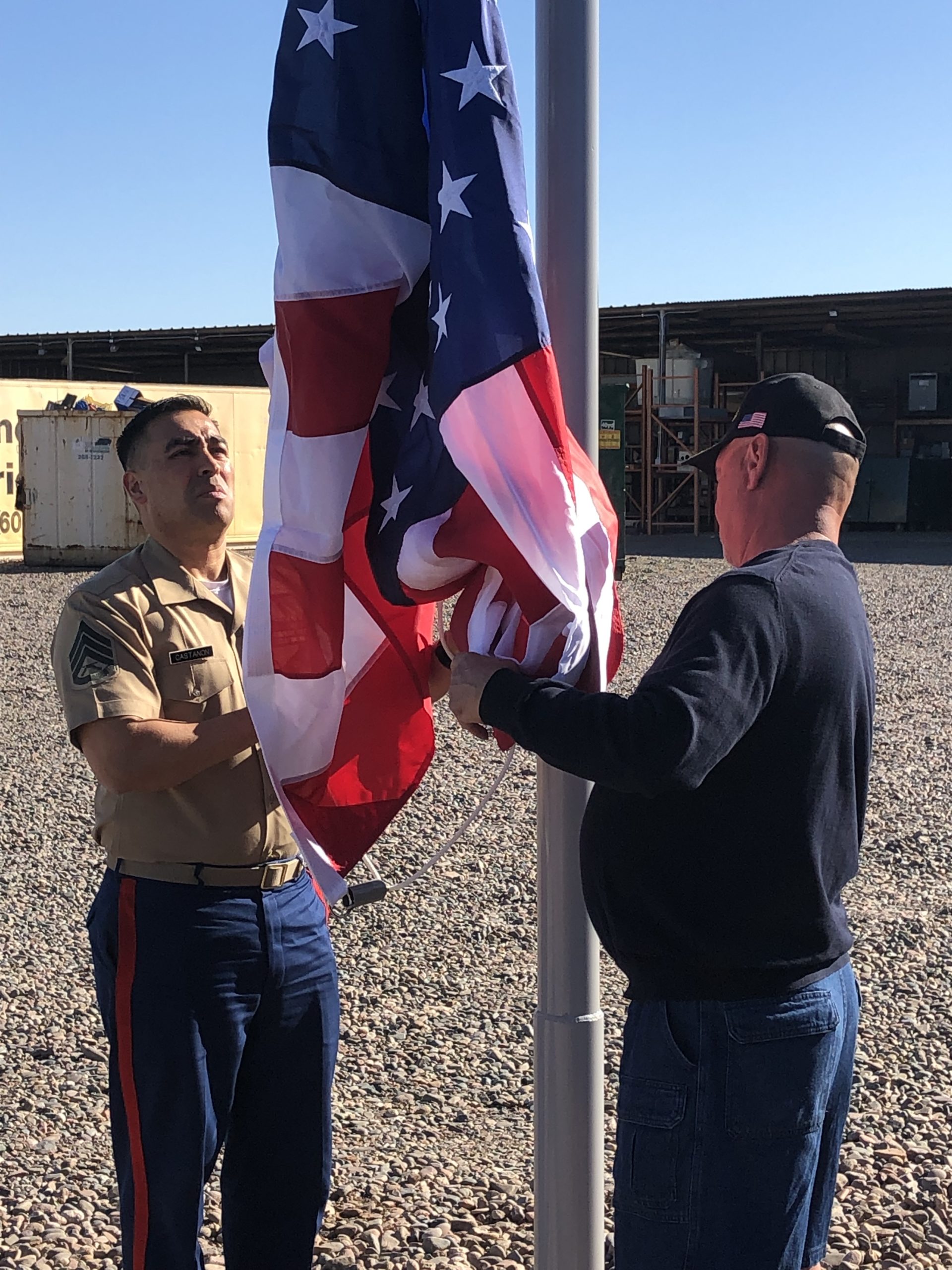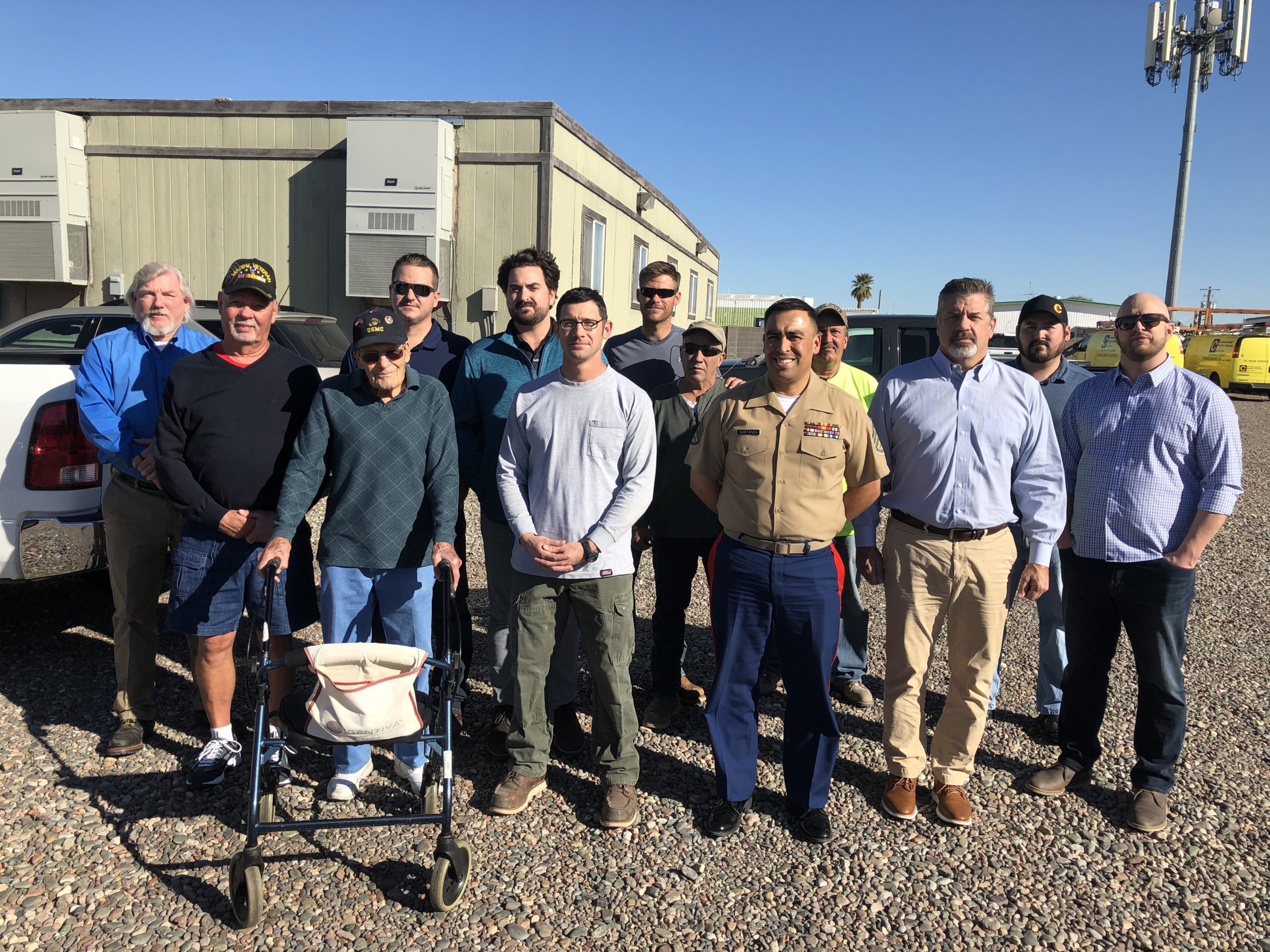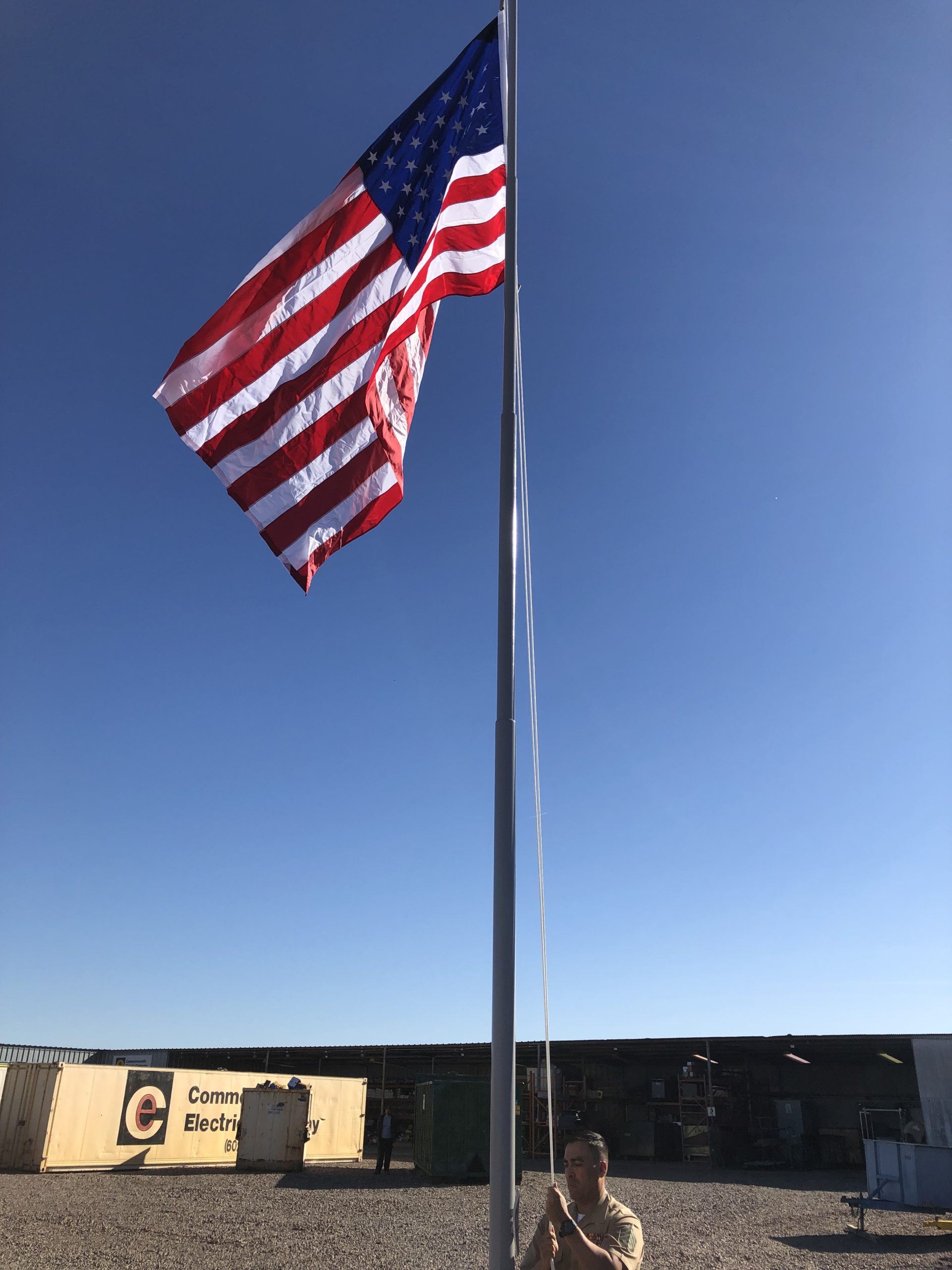 Iwo Jima was certainly bloodier and more famous but on January 6, 2020 Marines peacefully raised the American flag at the Phoenix Branch of Commonwealth Electric.
As Marines ranging in age from 27 to 102 years looked on reverently, local Staff Sergeant Hiram Castanon, assisted by Marine Veteran and Purple Heart recipient Marv Wilson, marched the flag to its new home and raised it, confirming our allegiance and respect for the Flag and the United States of America.
Branch Manager and Marine Veteran Bob Philipps spawned the idea earlier this year and a local company was commissioned to fabricate and install the pole and provide the Phoenix location with "OLD GLORY". Marine Veterans William (Bill) Caiden (celebrated his 102nd birthday in November), Marv Wilson (72), Bob Philipps (58), Jerry Wright (58) and Nick Brown (27) (another Commonwealth Electric employee) were on hand with the local office staff to witness and participate in the inaugural raising of the symbol of our great country.
The new flag is certainly the most obvious of the current wave of improvements as the Phoenix branch readies itself for
a promising future here in the valley.
Watch the video below, or at the link listed here: https://youtu.be/Tq3QoqTMFnM