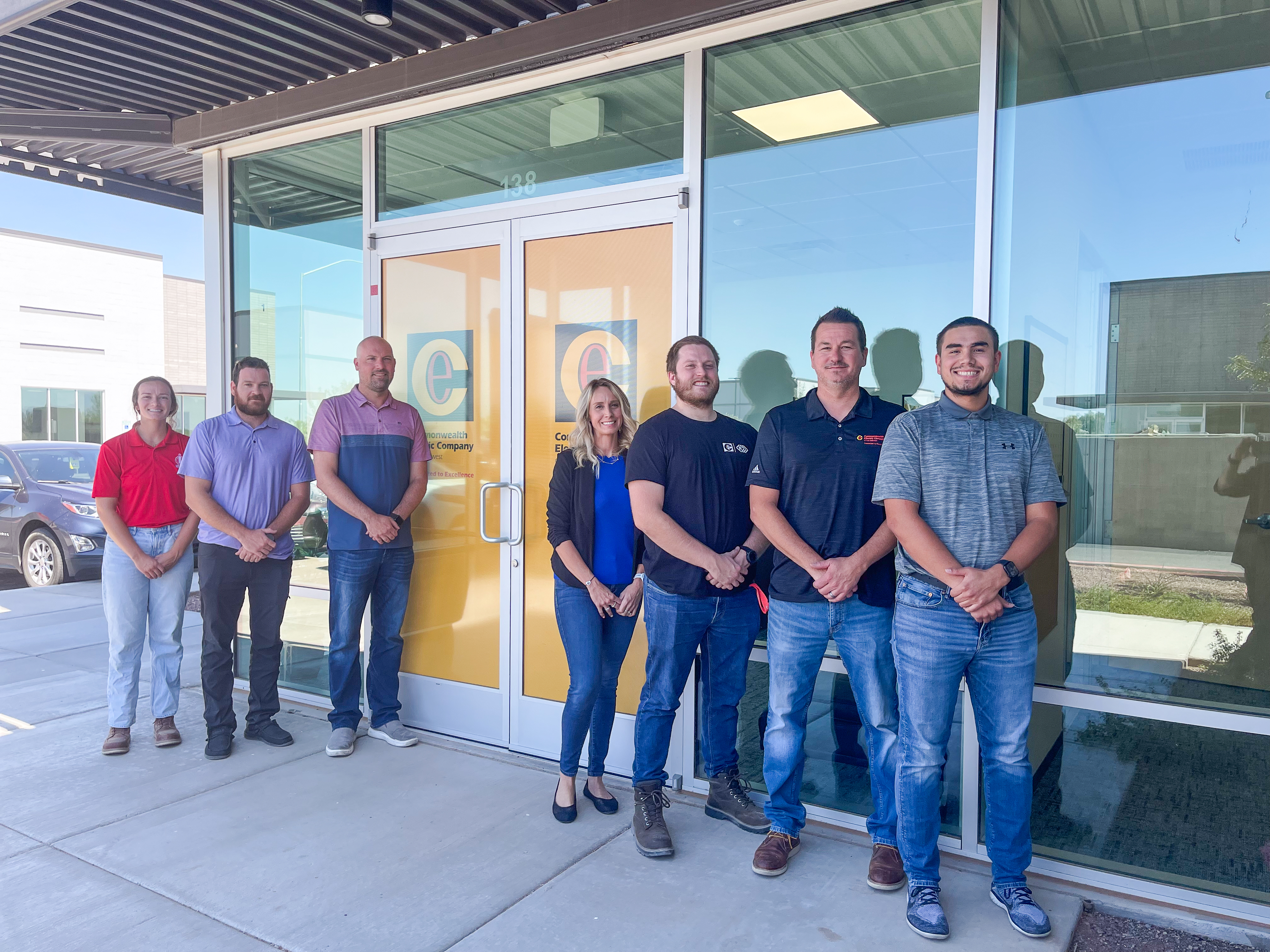 L to R: Bekah Nelson, Project Manager Intern; Jake Overstreet, Project Manager; Casey Huff, Senior Project Manager; Kati Turner, Project Administrator; Steve Ercius, Project Engineer; Jason Turner, Field Operations Manager; and Christian Roberts, Project Engineer.
By: Casey Huff – Senior Project Manager | Phoenix

Commonwealth's Mesa, AZ, location has prominent growth possibilities in the area due to the high demand for new construction. The team is committed to excellence by focusing on the field staff to ensure they receive the necessary material and assistance to get the job done on time and accurately. They have continuously strived to improve processes to become more efficient. One instance in which this has been accomplished is through the utilization of pre-fabrication (prefab) for the team's project objectives.
The Mesa location Warehouse is home to all the Phoenix, AZ, prefab needs. The Prefab Manager and his team manufacture complex components offsite, minimizing on-site labor and overall construction times. This approach streamlines the process, resulting in cost savings, as the material is better utilized and fewer on-site workers are needed. Quality control is enhanced due to components being created in a controlled environment. Utilizing the assembly of pre-built components enables better project coordination and scheduling, as it can be more easily synchronized with project requirements.