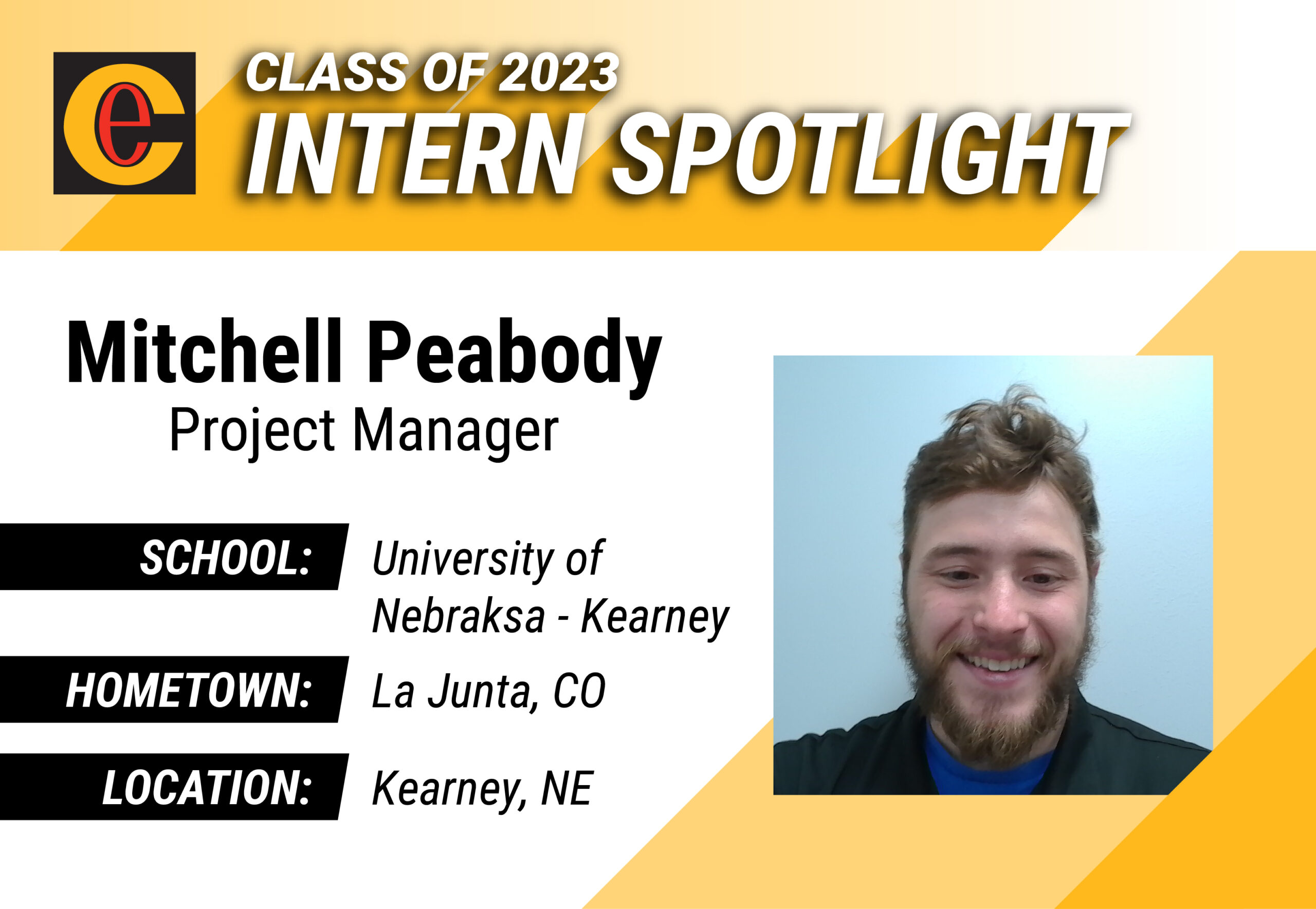 INTERN SPOTLIGHT – Mitchell Peabody
School: University of Nebraska – Kearney  
Internship: Project Manager
Location: La Junta, CO
Supervisor: Jacob Svoboda
Mitch has been helping with project management. He has gotten to work with submittals, RFI's, O&M's, material quoting and estimating. He assisted with setting up a new project we were recently awarded and has been very eager to learn as much as possible about our industry.
About Mitchell
Where are you from?
La Junta, CO
What school are you attending?
UNK
After graduation what is your dream job and what state would you like to be in?
Owner of a company in Colorado.
Favorite Quote:
Believe you can and your half way there
Favorite book, T.V. show, or movie:
Tombstone