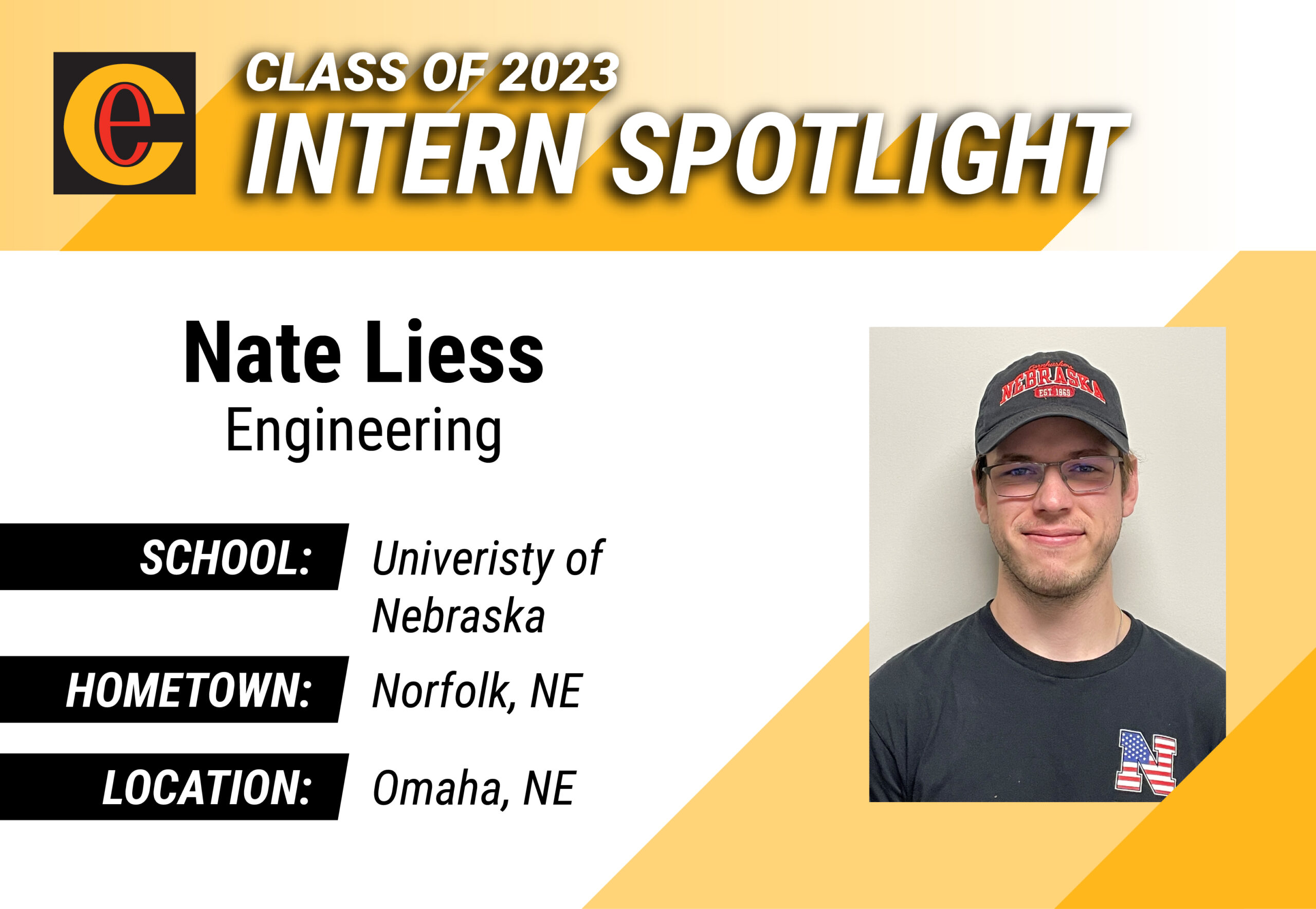 INTERN SPOTLIGHT – Nate Liess
School: University of Nebraska – Lincoln    
Internship: Engineering
Location: Omaha, NE
Supervisor: Zach Tupper
Our interns help with a lot of project work.  Nate has been providing a lot of assistance to our design engineering team on our large pharmaceutical project supporting our Lead Engineer on the project.  He has provided valuable assistance on various tasks, some of which have been:
Determining/reviewing lab equipment power requirements
Lighting footcandle calculations in Dialux
Assisting with Revit model updates
We've had great success with our interns providing assistance on projects.  It's definitely not just busy work, but helping us on actual project tasks while also building their skillset for the common tasks we perform.
About Nate
Where are you from?
Norfolk, NE
What school are you attending?
University of Nebraska – Lincoln
Do you have a secret skill?
I am good at swimming
Favorite book, T.V. show, or movie:
Star Wars