Commonwealth Electric's Omaha team was selected as the electrical contractor with Kiewit Construction to help build a new addition for Nebraska Medicine's west Omaha location. The new 120,000-square-foot building increases the footprint of the Village Pointe Health Center Campus to four buildings.
The architect for this project is Leo A Daly. The project manager for this project is Adam Brumbaugh, PE., and supporting Adam with the daily on-site operations is assistant project manager Jared Colyer. The on-site general foreman is John Pettis. John was handpicked for this project due to his experience working on multiple healthcare projects in the Omaha area. John's leadership skills, combined with his extensive experience, make him an excellent fit to direct the work activities of our field team on this Nebraska Medicine project.
The project started in June 2021, and it is expected to finish in March 2023. The project consists of the following:
A 25,000-square-foot lower-level parking lot
15,000 square feet of clinic and lobby space
80,000 square feet of clinic space for the upper two-story levels of clinic space
120,000 square feet is the estimated total square footage for the healthcare facility
Located at 175th Plaza & Burke Street, in Omaha, NE, the three-story facility is constructed to the east of building 111. Designed to match the other three existing buildings on campus, the outside appearance will be made of red brick and glass. The facility will feature new services and the expansion of existing clinical programs already offered at the Village Pointe Health Center Campus.
The expansion continues Nebraska Medicine's effort to make its world-class expertise more accessible in all the communities it serves.
Our Data/Communications group is also playing a large part in this project. Low voltage project manager Scott Lamoreux is overseeing the setup and installation of all data aspects. Scott and his team are providing the following low-voltage services for the project:
Fire alarm
Data communications
Nurse call
Security
ERRC (Emergency Responder Radio Coverage)
Refers to the code requirements surrounding
radio length within a building
DAS (Distributed Antenna System)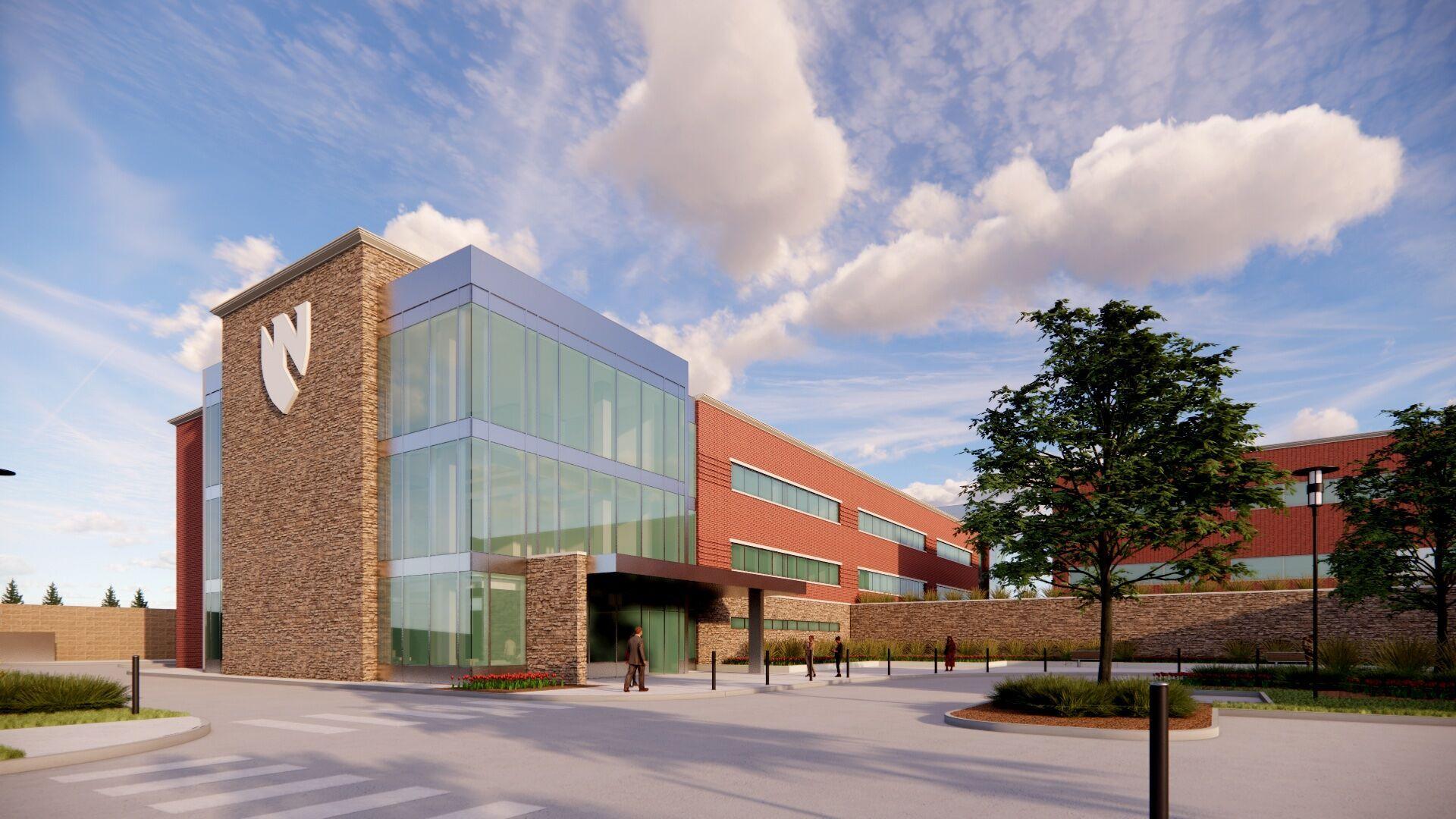 A digital rendering of the new Nebraska Medicine building.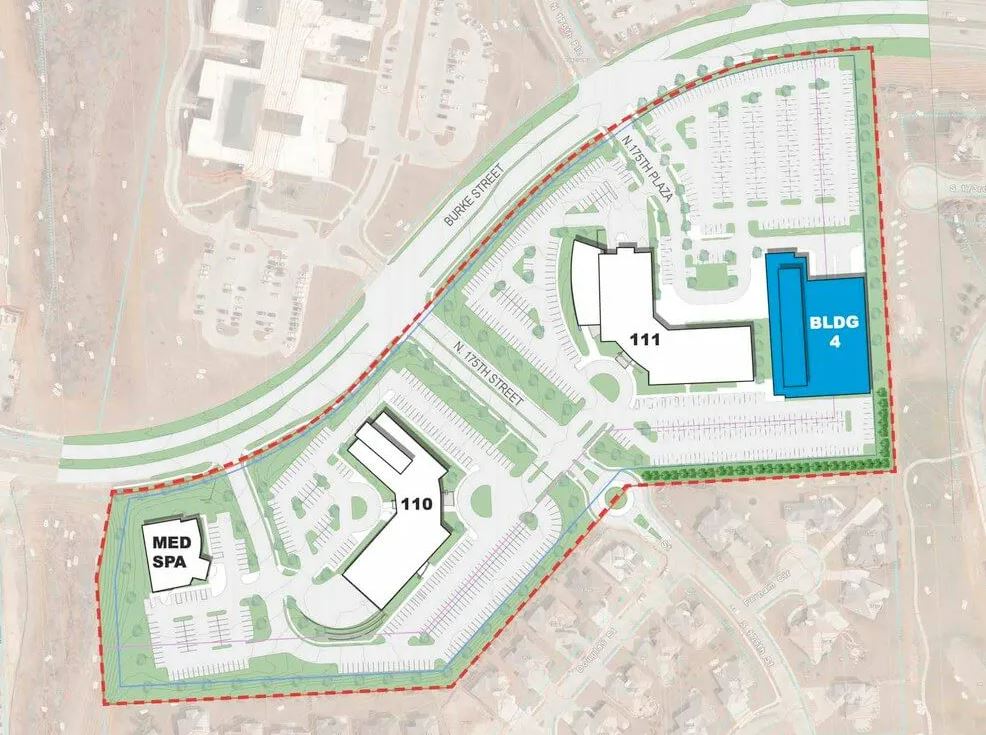 The new building will expand the Village Pointe Health Center Campus to four buildings.