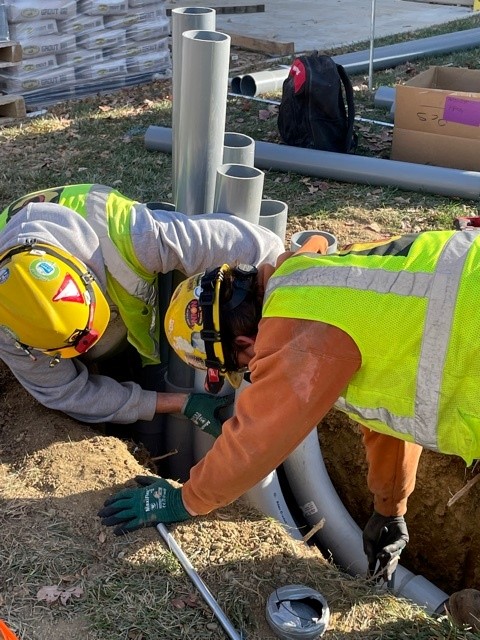 Skinner Baking Increases Plant Production at Omaha Location
By Jon Folkers, Manager of Business Development & David Hitz, Project Manager
Commonwealth Electric was selected as the electrical contractor for the J. Skinner Baking plant renovations project.  Located at 4651 F Street in Omaha, this direct to owner renovation project consisted of installing a new product line to their current bakery operations.  We worked directly with the plant operations and maintenance team of Skinner Baking on this project.
Skinner has been in the food business since the late 1800's and has become one of the largest family-owned bakeries in the nation. Their product portfolio includes muffins, sweet dough, cinnamon rolls, and brownies to name just a few. They sell and distribute their product line in several avenues including grocery retail, co-packing, and food service.
The plant renovation project consisted of working with their team to install a new brownie line to the Omaha facility.  The brownie line was previously produced at J. Skinner's Paris, Texas location.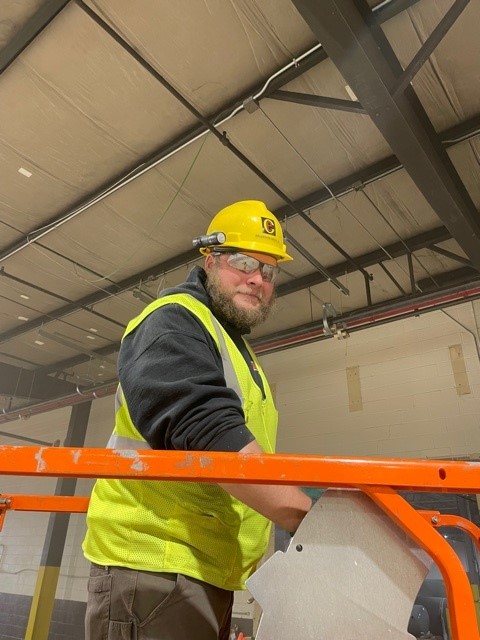 We were asked by the Omaha Skinner Baking team to make a trip to Paris, TX to investigate the electrical requirements of all existing production line equipment that they would be moving to the Omaha plant. Our Project Manager, David Hitz, and General Foreman, Shane Kuenning, made the quick trip to the Paris production facility.  They made their findings known to the J. Skinner Baking operations and maintenance team and used this information to build an estimate for the project.
Upon getting project approval, David selected Shane to take a trip back to Texas to determ all the production lines.  The determ phase would take a bigger crew and this time Shane brought addition field personnel of Blake Harper, Foreman; Lucas Bailey, Journeyman Electrician; and Ben Newman, Journeyman Electrician with him.
The logistical challenges, combined with Skinner Baking's previous production contracts with their customers, led to a tight and fast-paced work schedule. Upon arrival of the new production equipment to the Omaha plant, the Skinner team placed all the equipment in place. We worked with their Maintenance Team to ensure that each piece of equipment installed would have the correct electrical connection requirements for each piece of equipment.
We started the on-site work in Aug. 2022 and finished the electrical renovation project in Oct. 2022. Due to the tight work schedule, the moving schedule would require our team to work extra hours, many times working 7-days a week.
Our working relationship with J. Skinner Baking didn't happen by chance.  The ongoing relationship efforts or our Project Manager, David Hitz, help create this work for us. David had previous project experience with their Maintenance Manager before he was employed by J. Skinner.
Performing a job of this size could not have been done without strong leadership, collaboration, and communication within our CECM team and dedication from our field team. Understanding J. Skinner's expectations, while keeping effective lines of communication open amongst their maintenance team, operations team, and our field staff moved this project forward and was the key to our success.