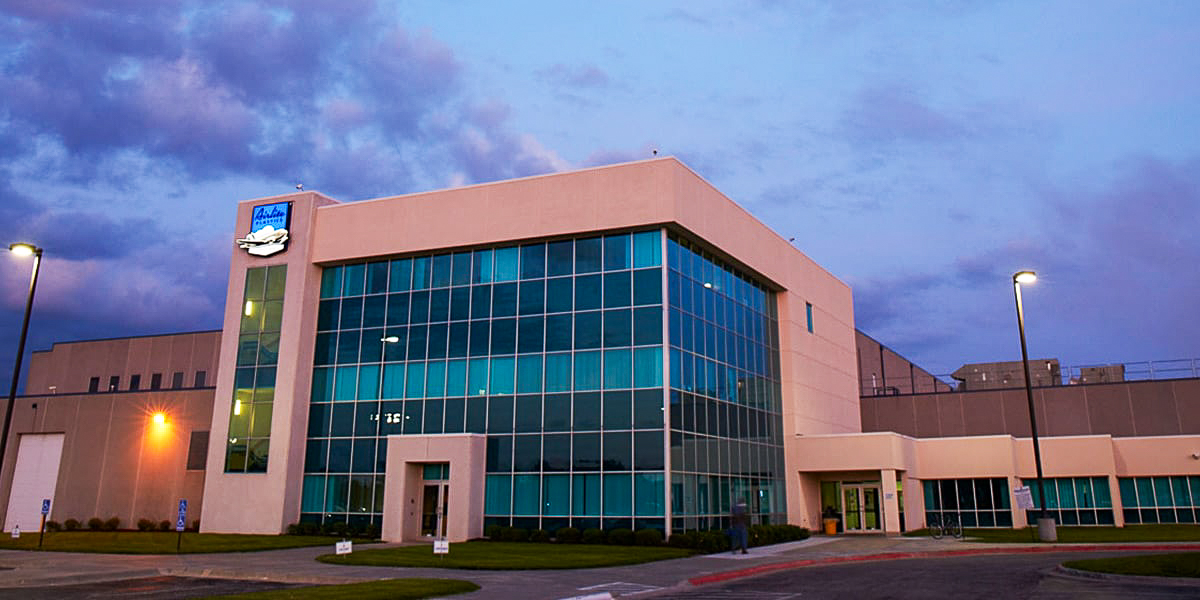 The front of the newly renovated Airlite Plastics office.
By: Nick Reiners – Project Manager | Omaha and Jon Folkers – Corporate Business Development Manager

Commonwealth Electric Company of the Midwest
(CECM) in Omaha, NE, has recently been hired to renovate the Airlite Plastics Offices in Omaha. The company manufactures plastic containers and lids for the food industry, as well as drink cups, scoops, polystyrene coolers, and other custom plastic products.
The CECM project team consists of Project Manager Nick Reiners and is led by Foreman Noah Keuck. Construction for this project started at the end of June 2023, with a planned finish date of October 2023. CECM has developed new relationships with Airlite Plastics, which has given us service jobs and a sizeable office remodel. CECM will be working under the guidance of the General Contractor, Boyd Jones Construction.
CECM will perform the office renovation in two phases. During the first phase the Airlite staff will relocate until their area is complete. Relocating the staff is essential to a safe and productive work environment for all parties.
During phase one, the office renovation area will be empty, giving us the liberty to make the necessary physical changes to the office space. Some of the new additions will include new conference rooms, new offices, and sample testing rooms, to name a few.
During phase two, all physical changes to the office will be completed. Upon completion of the offices, the Airlite Plastics administration team will move back into their original space. With their staff back in the working area, all actions by our team will be planned out to ensure the overall safety of their staff is achieved.
CECM looks forward to completing this project on time and on budget. CECM values the working partnership with Airlite Plastics and looks forward to growing this relationship with them and the General Contractor, Boyd Jones.