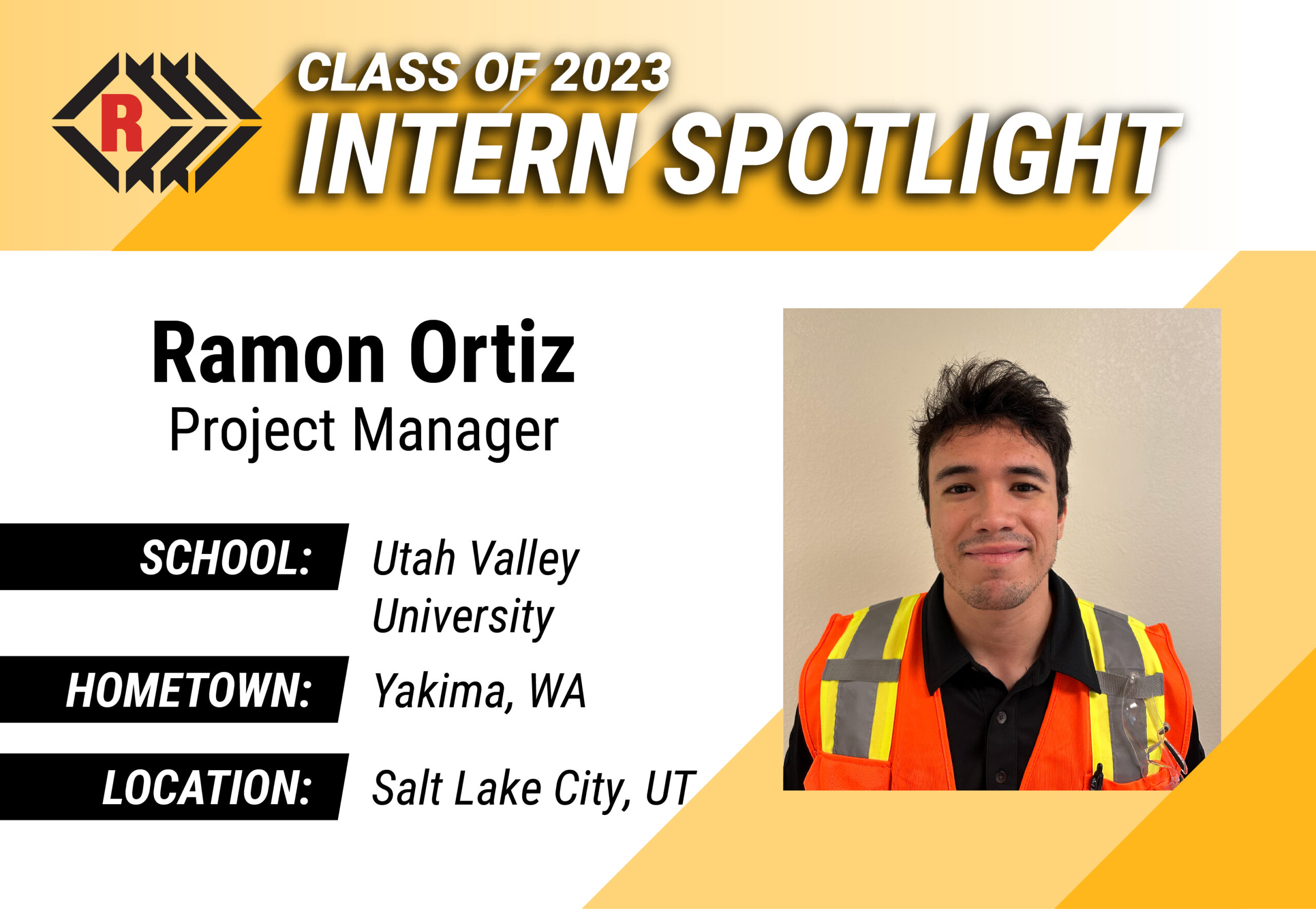 School: Utah Valley University         
Internship: Project Management
Location: Salt Lake City
Supervisor: Dave Smith
Ramon has been assigned to the North Capitol Project. 
Responsibilities:
Create and manage procurement log for gear and lighting.
Create panel schedules.
Take off fixtures from drawings (to confirm Bid and BOM from supplier are accurate)
Review submittals to confirm compliance with specifications and drawings.
Fill out daily pre task plans for field employees.
Assist with commissioning checklists.
Attend BIM meetings.
Attend weekly subcontractor meetings.
Assist with RFI creation.
"It is exciting to be involved in the development of new eager interns.  I hope I can impart on them how exciting and fulfilling it is to be involved in the electrical industry." – Dave
About Ramon
Where are you from?
Yakima, Washington
What school are you attending?
Utah Valley University
After graduation what is your dream job and what state would you like to be in?
I would like to become a project manager and manage projects. I'd like to work locally in the state of Utah.
Do you have a secret skill? (Can you run a marathon? Knit, crochet, mountain climb, BMX bike, sail?)
I do photography and art as my hobbies.
Favorite Quote:
"Lack of something to feel important about is almost the greatest tragedy a man may have."
Favorite book, T.V. show, or movie:
Edge of Tomorrow, Guardians of the Galaxy Vol. 3, Hacksaw Ridge.