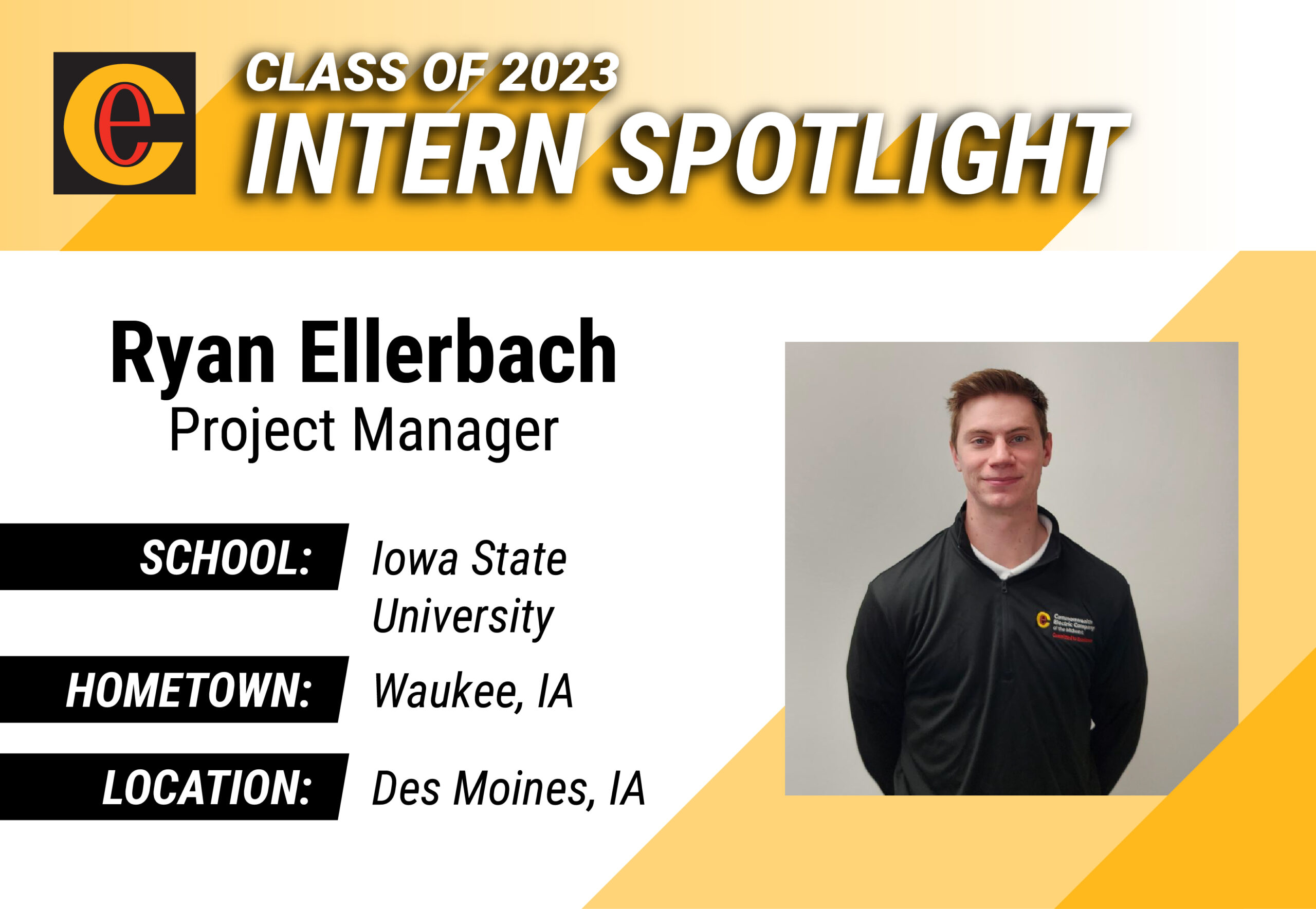 INTERN SPOTLIGHT – Ryan Ellerbach
School: Iowa State University          
Internship: Project Manager
Location: Des Moines, IA
Supervisor: Bill Schaff
Ryan's duties range anywhere from helping submit RFI and submittals to helping quote and release material.
About Ryan
Where are you from?
Waukee, IA
What school are you attending?
Iowa State University
After graduation what is your dream job and what state would you like to be in?
My dream job would to be an electrical engineer for Tesla. I would like to live along the east or west coasts, like maybe North Carolina.
Do you have a secret skill?
A really good soccer player
Favorite Quote:
"You only live once, but if you do it right, once is enough." – Mae West
Favorite book, T.V. show, or movie:
Game of Thrones