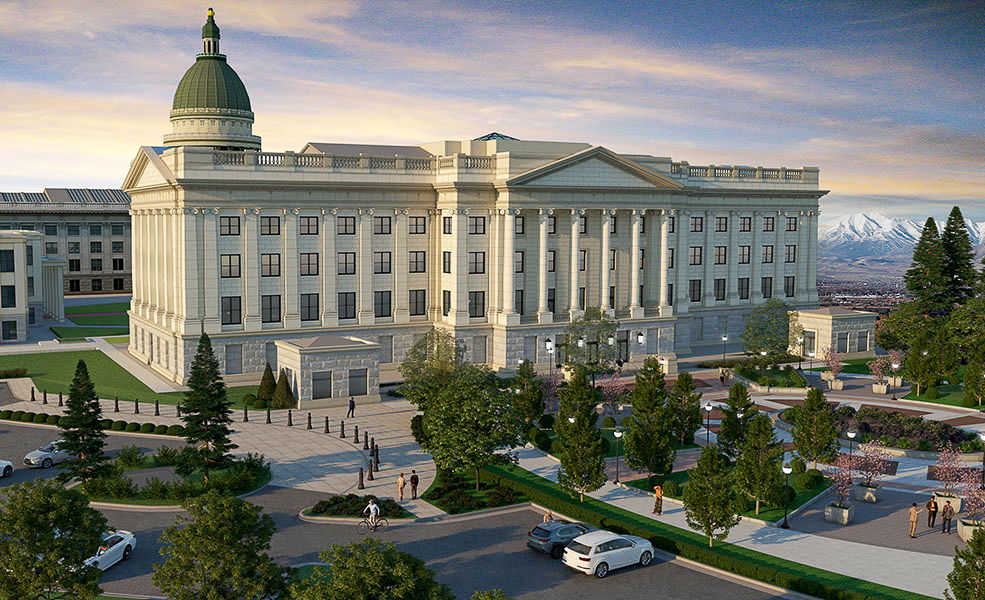 Digital rendering of the completed State Capitol North project.
By: Mark Rydalch – President | Rydalch Electric, Inc.
Rydalch Electric, Inc. was selected as the electrical subcontractor at the new Utah State Capitol North Building in Salt Lake City, UT. This 183,000-square-foot building will consist of an office and museum to match the existing Capitol's façade, with an underground parking structure and a plaza on top.
Rydalch is working under the guidance of Okland Construction, the General Contractor, for this $17 million contract. Project Manager David Smith and General Foreman Steve Clark are leading the Rydalch team on this project, which started in May 2023 and is scheduled to finish in Nov. 2025.
The upcoming Capitol Expansion project will be one of the first to utilize some of the new prefabrication (prefab, for short) opportunities available to Rydalch. Rydalch's construction team has begun the process of meeting with Commonwealth's Central Engineering team to determine the best opportunities for prefab, including pre-configured boxes, ceiling mount boxes, racks, and stub-ups for data.
"One of the things we are most excited about is the Engineering team's ability to take these assemblies and utilize their programs to count and create an itemized bill of material for the prefab shop to begin assembling. We look forward to using these abilities to complete this project more effectively and efficiently," said Mark Rydalch, president of Rydalch Electric, Inc.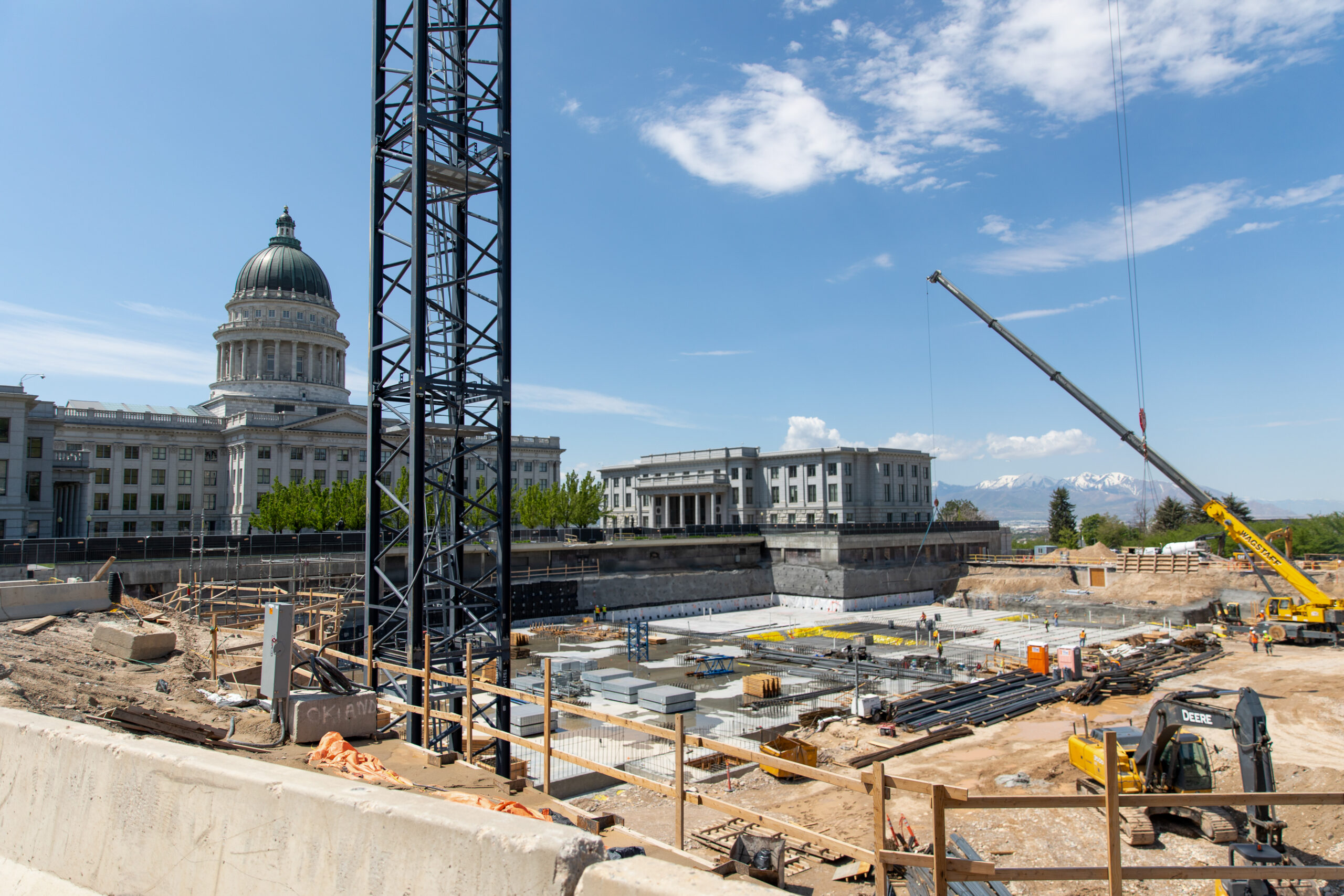 Work is underway at the new Utah State Capitol North Building in Salt Lake City.