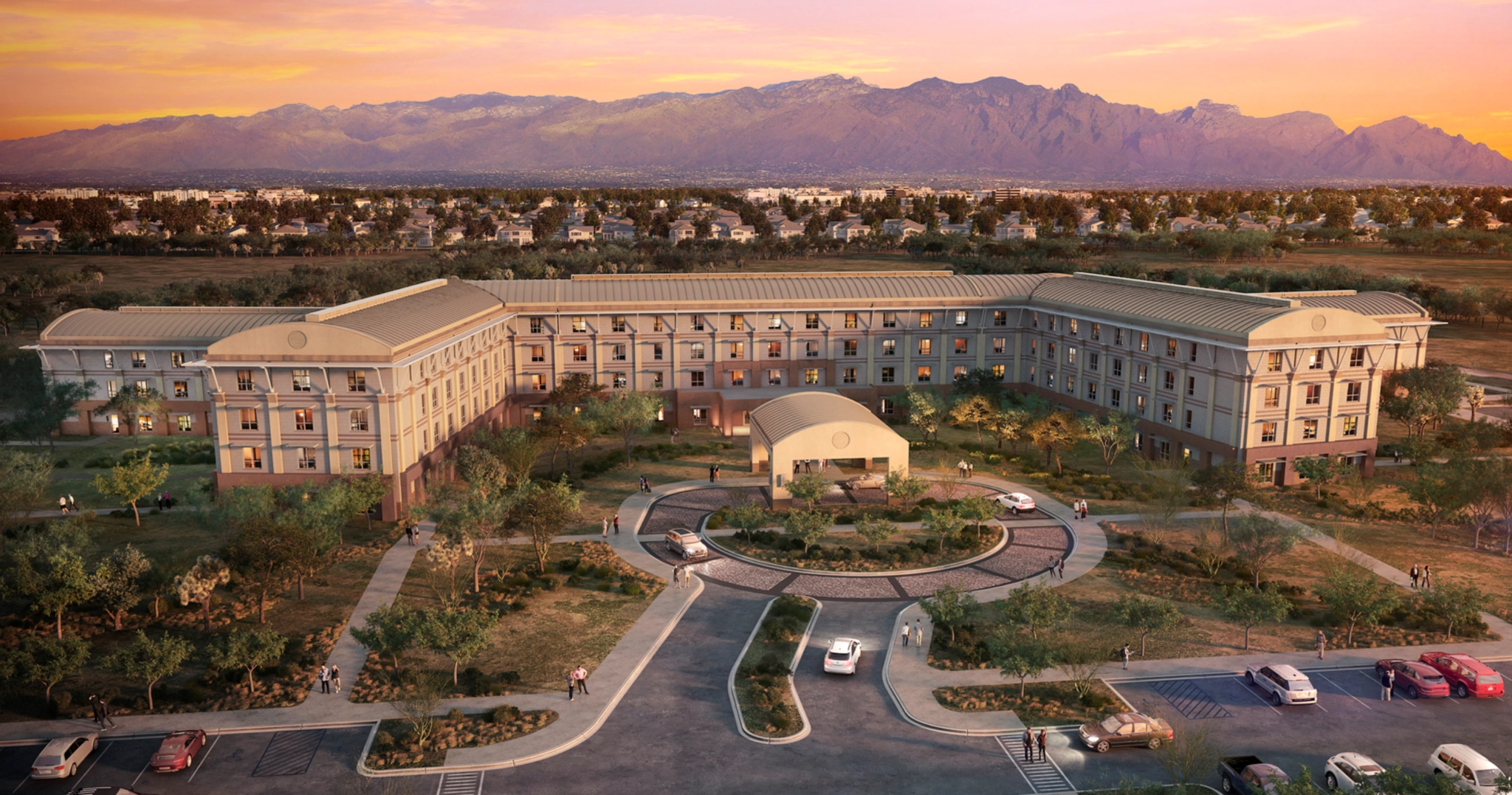 The home-away-from-home for Air Force personnel is nearing completion at Davis Monthan AFB. The NAF (Non Appropriated Funds) Visiting Quarters is a 4 story VQ building will include 262 guest rooms with approximately 164,200 SF inclusive of appropriate back of house areas, guest laundries, central laundry facility, housekeeping function spaces, multi-functional lobby, business center, conference rooms, exercise room, restrooms, and on site dining facility called "Rickenbacker's" named after the famous World War 1 fighter pilot.
CECM is working as the electrical subcontractor on this project for Archer Western who is the general contractor. The project is being constructed for the Department of the Army, U.S. Army Corps of Engineers, USACE – Los Angeles District. Once completed, the facility will be turned over to a third-party hotel operator as part of base housing and lodging.
The project, which began in July of 2017, has been delayed on several occasions but now appears to be headed
into the home stretch with completion expected to occur in late November or early December. At $4.8M, this is currently the largest project being worked on by the Tucson location. Some of the challenges we have faced on this project were bringing the medium voltage power to the site from nearly a mile away and then keeping up with an aggressive pour schedule on the concrete decks while installing the majority of our branch circuit power and fire alarm conduits in the slab. Commonwealth made a significant contribution to the energy efficiency of the project by proposing and procuring an LED lighting package as a value-added substitution to the specified design package. In addition to the energy savings, the hotel guest will benefit from superior lighting while at the time significantly reducing maintenance issues for the operators of the hotel.
We are looking forward to the successful completion of this project to provide first class accommodations to the men and women serving in the Air Force here in Tucson.