State-of-the-art 55,000 sq ft addition.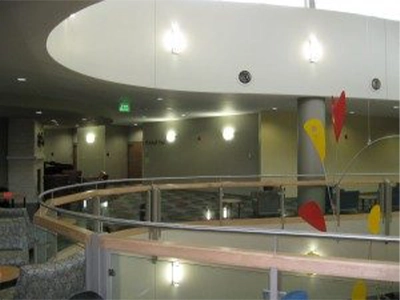 Vice President, T. Michael Price said, "We are really excited to have been a part of this wonderful project with Simpson College and Graham Construction.  This is a building we can all be proud of!  Go Storm!" 

This two story addition houses The Black Box Theater, a bookstore, a food court on the first floor, two large multi-purpose rooms, several meeting rooms, an art gallery and the college administration offices.  CECM installed a 2000 amp, 480 volt electrical service with distribution panels throughout, along with a state-of-the-art lighting control system and automated controls.  There were 71 different types of light fixtures, with a total of 1,159 light fixtures installed on the project.
The Commonwealth team included; Project Manager – Mark Ramsey, Foreman – Tracy Simmons.  They partnered with Graham Construction and their team of Project Manager – Ken McCormick, Project Coordinator – Stephanie Wright, and Superintendent – Paul Johnson.