Digital Imaging Project – critical and challenging installation.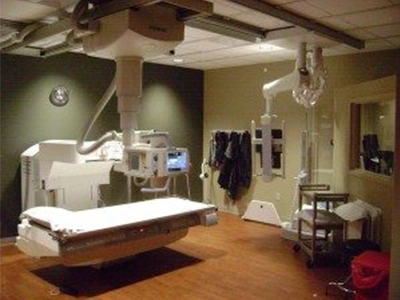 This installation is in the middle of the hospital directly above the kitchen.  The entire under floor duct system conduit and core drilling above the kitchen was all completed and coordinated without shutting the kitchen down.  CECM installed a new transfer switch in the electric room to feed the imaging equipment.  Two panels had to be relocated and two new electrical rooms were created.
This critical project was coordinated by James Haake, Project Foreman, Clayton Anderson, Project Manager, and Melissa Brown, Estimator.