Our Phoenix office is in the process of upgrading the Scottsdale Healthcare Shea Medical Center Generator System.  This is a fast-paced project that is due to be completed in March 2012.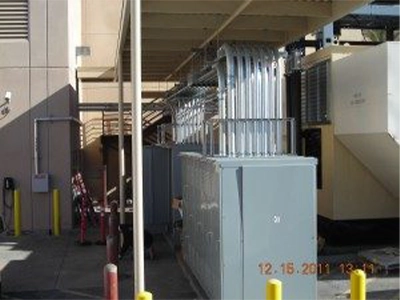 The project consists of replacing the majority of the existing emergency switchgear with the installation of (2) 3000A, 277/480V emergency switchboards fed from a new 3000KW/3750KVA generator, (4) 2000A, 277/480V emergency switchboards, and (1) 1600A, 277/480V emergency switchboard.  From the new emergency switchboards (17) ATS switches will be refed.
Due to the critical nature of the project, close coordination is paramount between our project team, Barton Malow, Inc. (general contractor) and the hospital staff to ensure continuous emergency power during the demolition and installation phases.
Our project team consists of Carl Pollock, Project foreman, John Mackay, Project Manager, and Jim Lucia, Project Estimator.